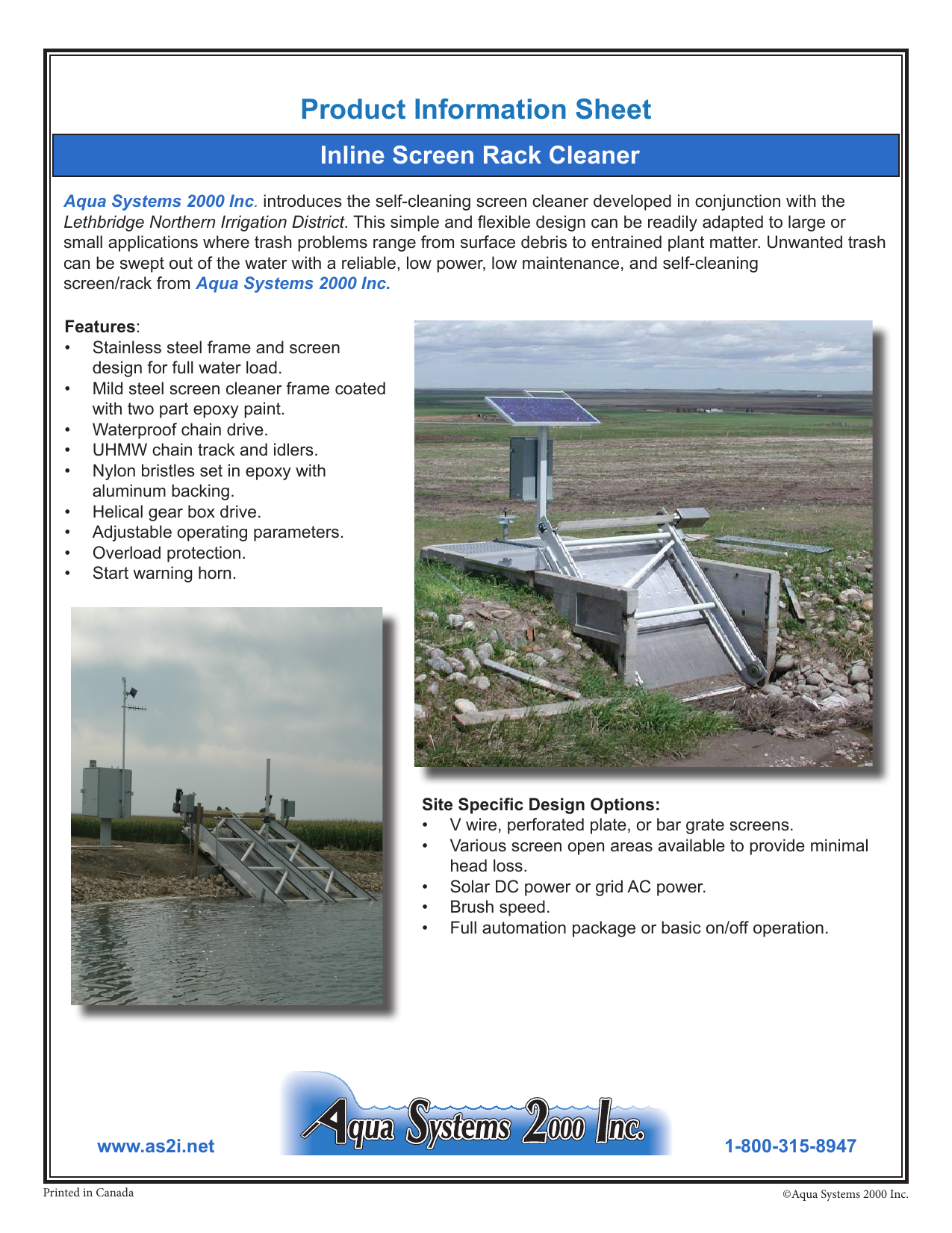 Product Information Sheet
Inline Screen Rack Cleaner
Aqua Systems 2000 Inc. introduces the self-cleaning screen cleaner developed in conjunction with the Lethbridge Northern Irrigation District. This simple and flexible design can be readily adapted to large or
small applications where trash problems range from surface debris to entrained plant matter. Unwanted trash
can be swept out of the water with a reliable, low power, low maintenance, and self-cleaning screen/rack from Aqua Systems 2000 Inc.
Features:
• Stainless steel frame and screen design for full water load.
• Mild steel screen cleaner frame coated
with two part epoxy paint.
• Waterproof chain drive.
• UHMW chain track and idlers.
• Nylon bristles set in epoxy with aluminum backing.
• Helical gear box drive.
• Adjustable operating parameters.
• Overload protection.
• Start warning horn.
Site Specific Design Options:
• V wire, perforated plate, or bar grate screens.
• Various screen open areas available to provide minimal
head loss.
• Solar DC power or grid AC power.
• Brush speed.
• Full automation package or basic on/off operation.
www.as2i.net
Printed in Canada
1-800-315-8947
©Aqua Systems 2000 Inc.

* Your assessment is very important for improving the work of artificial intelligence, which forms the content of this project