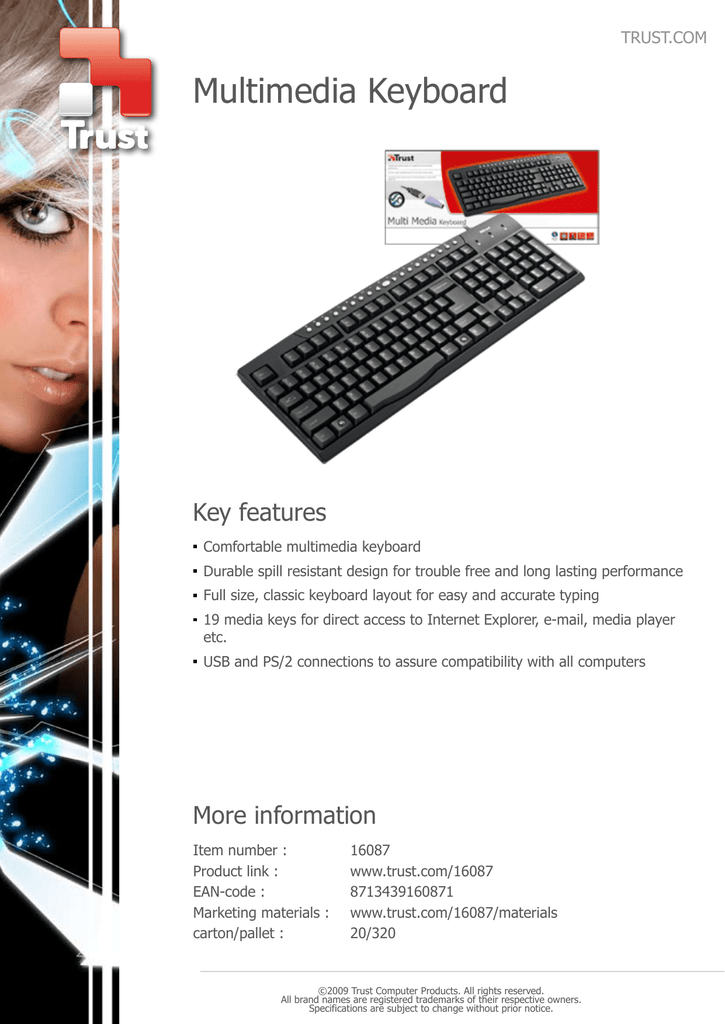 TRUST.COM
Multimedia Keyboard
Key features
Comfortable multimedia keyboard
Durable spill resistant design for trouble free and long lasting performance
Full size, classic keyboard layout for easy and accurate typing
19 media keys for direct access to Internet Explorer, e­mail, media player
etc.
USB and PS/2 connections to assure compatibility with all computers
More information
Item number :
Product link :
EAN­code :
Marketing materials :
carton/pallet :
16087
www.trust.com/16087
8713439160871
www.trust.com/16087/materials
20/320
©2009 Trust Computer Products. All rights reserved.
All brand names are registered trademarks of their respective owners.
Specifications are subject to change without prior notice.

* Your assessment is very important for improving the work of artificial intelligence, which forms the content of this project