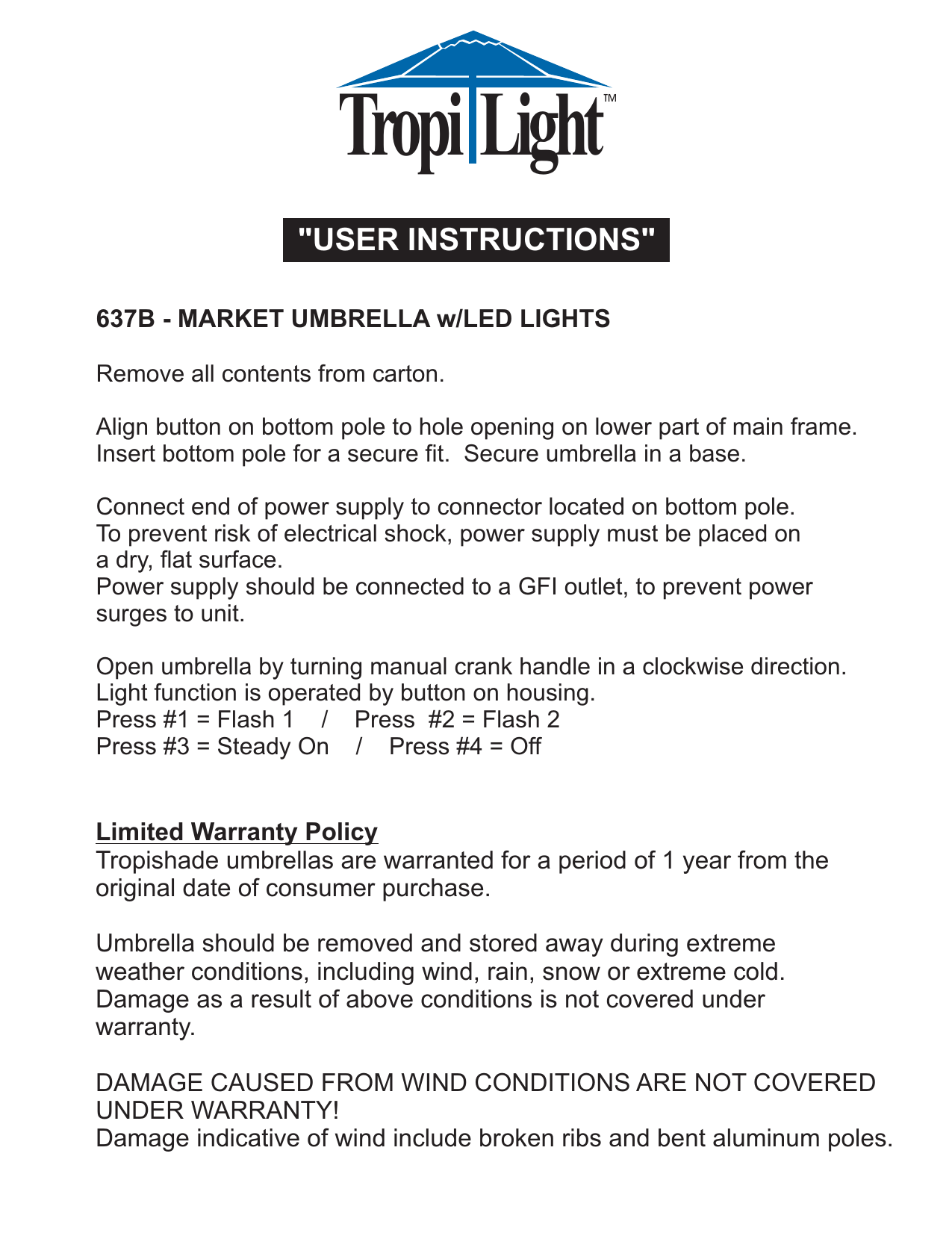 Tropi Light
TM
"USER INSTRUCTIONS"
637B - MARKET UMBRELLA w/LED LIGHTS
Remove all contents from carton.
Align button on bottom pole to hole opening on lower part of main frame.
Insert bottom pole for a secure fit. Secure umbrella in a base.
Connect end of power supply to connector located on bottom pole.
To prevent risk of electrical shock, power supply must be placed on
a dry, flat surface.
Power supply should be connected to a GFI outlet, to prevent power
surges to unit.
Open umbrella by turning manual crank handle in a clockwise direction.
Light function is operated by button on housing.
Press #1 = Flash 1 / Press #2 = Flash 2
Press #3 = Steady On / Press #4 = Off
Limited Warranty Policy
Tropishade umbrellas are warranted for a period of 1 year from the
original date of consumer purchase.
Umbrella should be removed and stored away during extreme
weather conditions, including wind, rain, snow or extreme cold.
Damage as a result of above conditions is not covered under
warranty.
DAMAGE CAUSED FROM WIND CONDITIONS ARE NOT COVERED
UNDER WARRANTY!
Damage indicative of wind include broken ribs and bent aluminum poles.

* Your assessment is very important for improving the work of artificial intelligence, which forms the content of this project