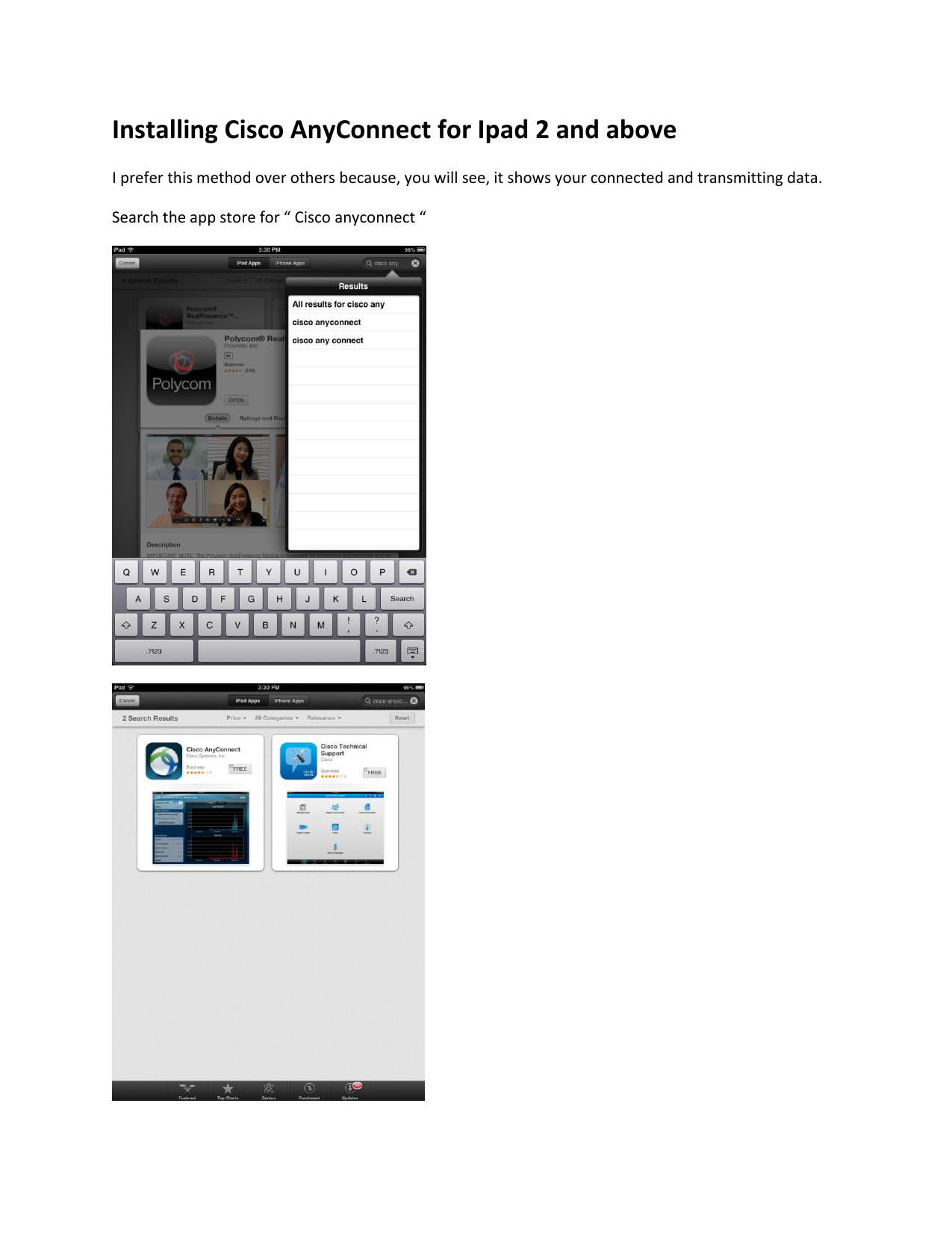 Installing Cisco AnyConnect for Ipad 2 and above
I prefer this method over others because, you will see, it shows your connected and transmitting data.
Search the app store for " Cisco anyconnect "
Install Cisco Any Connect
Enter you Apple ID and Password
Tap on " OK " to continue
Click on " Add VPN Connection " Tap on Server address and put " vpn.ufl.edu " then tap on DONE.
Then choose a connection, choose VPN.UFL.EDU. It will prompt you for your username and password.
When it connects, it will look like this.

* Your assessment is very important for improving the work of artificial intelligence, which forms the content of this project