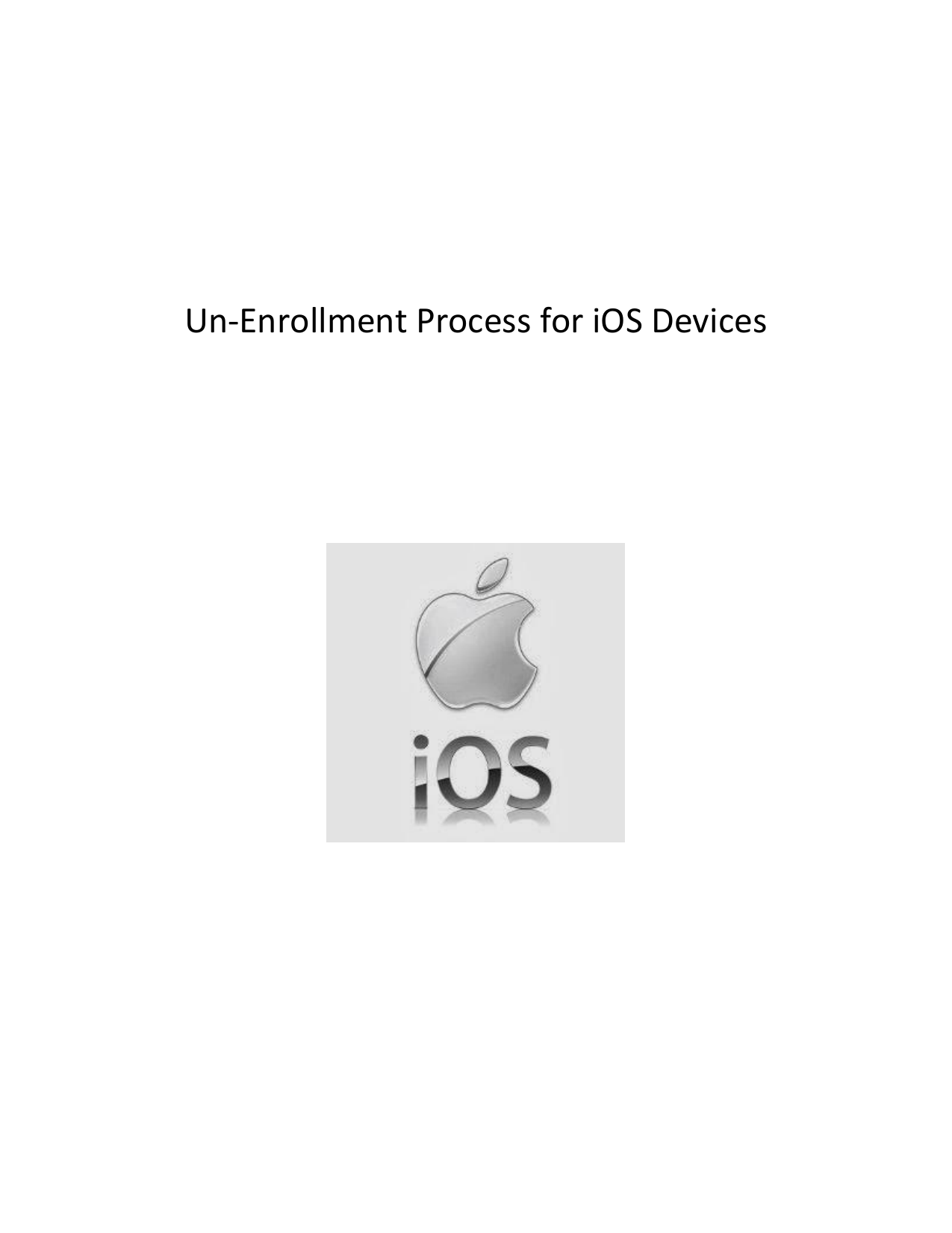 Un-Enrollment Process for iOS Devices
In the event you want to upgrade or replace your iOS device, are leaving the
university, or don't need to access the WUSM-secure network, you'll likely want
to un-enroll your device from the AirWatch Mobile Device Management system.
To protect your device and prevent malicious software from exploiting the
system, the AirWatch Agent isn't uninstalled like most apps.
Follow the process documented here to remove the AirWatch MDM Agent from
your mobile device.
Find the icon like
the one circled in
the example image
to the right.
Tap that icon to go
into your devices
"Settings" menu.
On the column to the left
of the "Settings" screen,
select the "General"
option.
Again, it is highlighted on
sample image to the
right.
Next, scroll the right side
of the screen all the way
down.
Look for the option
"Device Management",
or on older device it may
say "Profiles".
Select the option.
The next screen will
show a list of the
management profiles
installed on your device.
Find and select the one
that says:
"AirWatch MDM/V_2"
At the bottom of the
screen, select "Remove
Management"
To remove the profile,
you'll be prompted for
your devices Passcode.
This is the same code
you use to unlock the
device.
Confirm you want to
remove the profile by
selecting "Remove" on
the prompt.
"AirWatch MDM/V_2"
profile should no longer
be listed.
Now your device has
been disconnected form
the AirWatch system.
You may now uninstall
the AirWatch Agent app
like you would any
regular app.

* Your assessment is very important for improving the work of artificial intelligence, which forms the content of this project