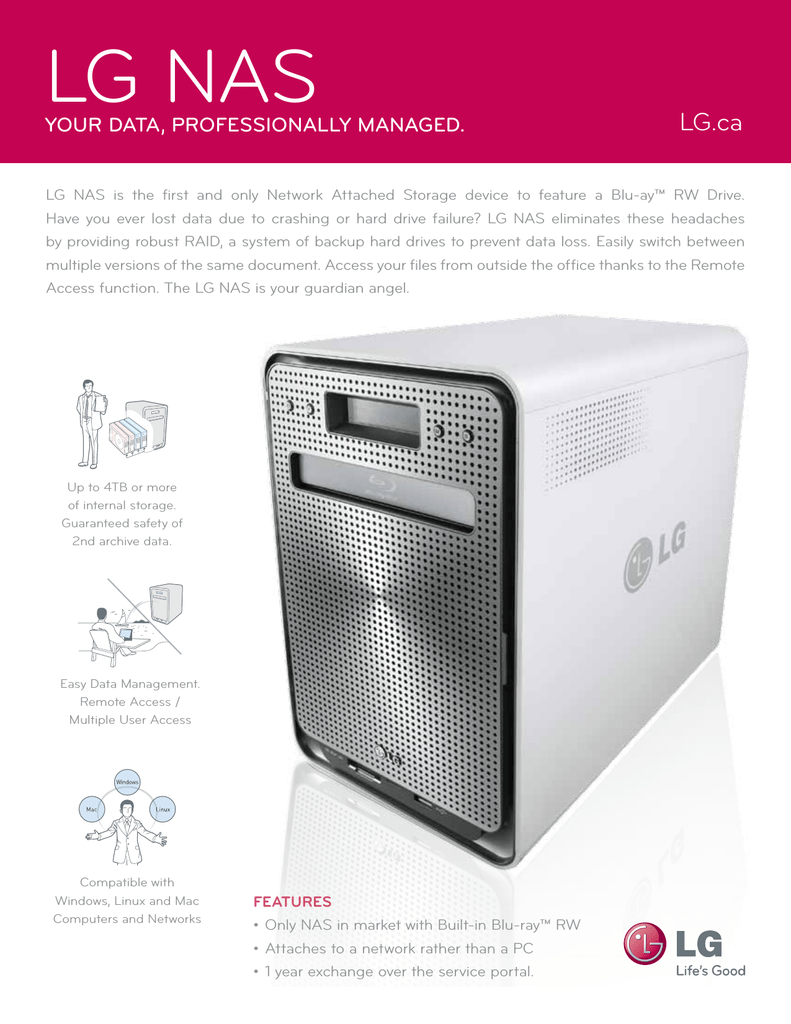 LG NAS
Your data, professionaLly managed.
LG.ca
LG NAS is the first and only Network Attached Storage device to feature a Blu-ay™ RW Drive.
Have you ever lost data due to crashing or hard drive failure? LG NAS eliminates these headaches
by providing robust RAID, a system of backup hard drives to prevent data loss. Easily switch between
multiple versions of the same document. Access your files from outside the office thanks to the Remote
Access function. The LG NAS is your guardian angel.
Up to 4TB or more
of internal storage.
Guaranteed safety of
2nd archive data.
Easy Data Management.
Remote Access /
Multiple User Access
Compatible with
Windows, Linux and Mac
Computers and Networks
EATURES
F
•Only NAS in market with Built-in Blu-ray™ RW
•Attaches to a network rather than a PC
•1 year exchange over the service portal.

* Your assessment is very important for improving the work of artificial intelligence, which forms the content of this project