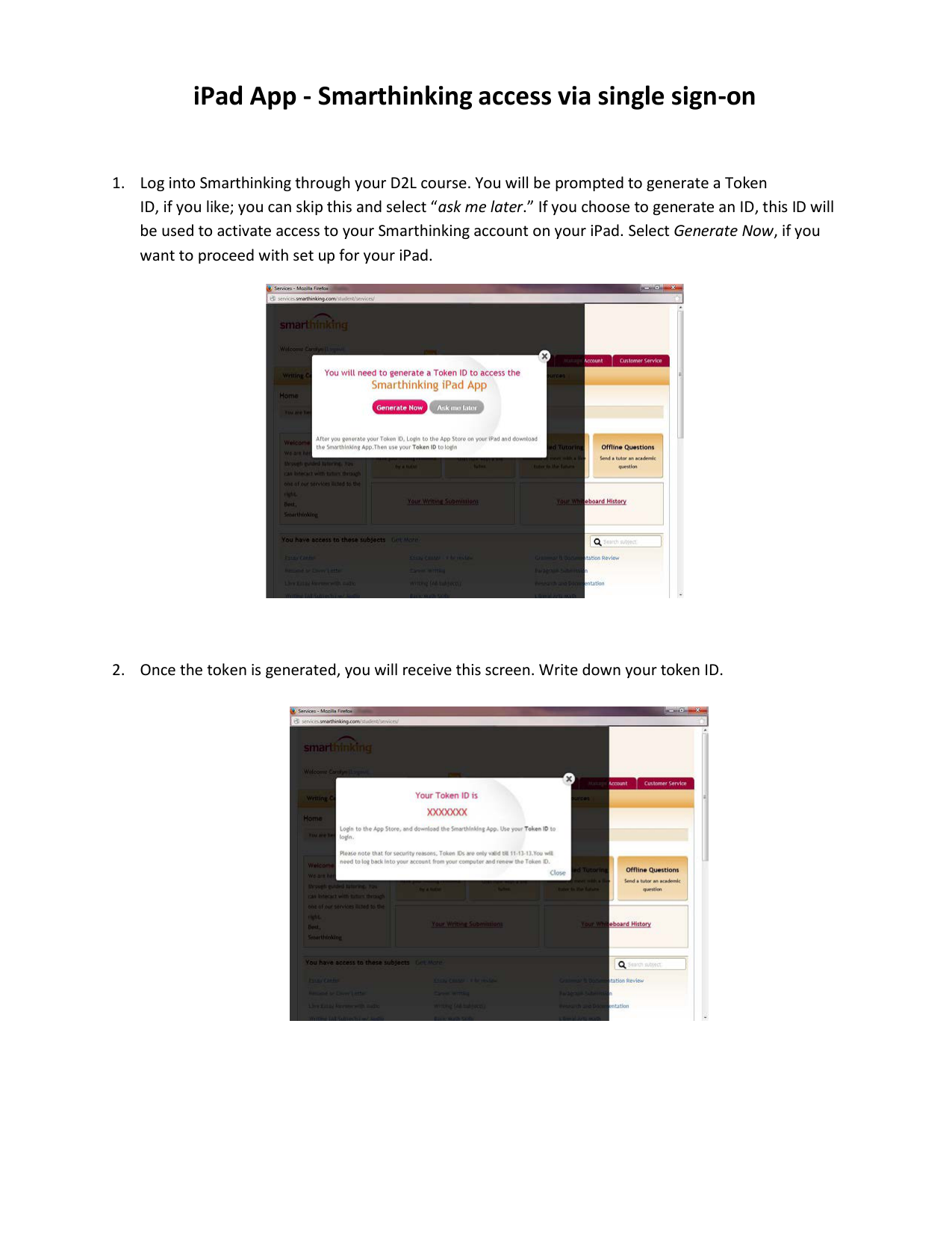 iPad App - Smarthinking access via single sign-on
1. Log into Smarthinking through your D2L course. You will be prompted to generate a Token
ID, if you like; you can skip this and select "ask me later." If you choose to generate an ID, this ID will
be used to activate access to your Smarthinking account on your iPad. Select Generate Now, if you
want to proceed with set up for your iPad.
2. Once the token is generated, you will receive this screen. Write down your token ID.
3. There is a tab on the Smarthinking homepage titled "Smarthinking App" – click on it and follow the
directions to download the Smarthinking app onto your iPad. This is a free app and can be
downloaded from the App Store. Search for Smarthinking. There are two apps in the store; select
the one with the logo below.
4. Once the app is downloaded, open it. You will be prompted to login. Note the link below the LOGIN
button "Login using token id," and click this link. You will then have the second login screen below.
Enter token ID here.
Click Login.
5. Your iPad is now connected to your Smarthinking account. If you should remove the app from your
iPad (or buy a new iPad and want to connect it), then return to your Smarthinking account via your
computer through your D2L course and select the Smarthinking App tab at the top of your
homepage. Then select My Token ID from the left menu. Your token ID will be displayed and you can
use this ID to login on your iPad.

* Your assessment is very important for improving the work of artificial intelligence, which forms the content of this project