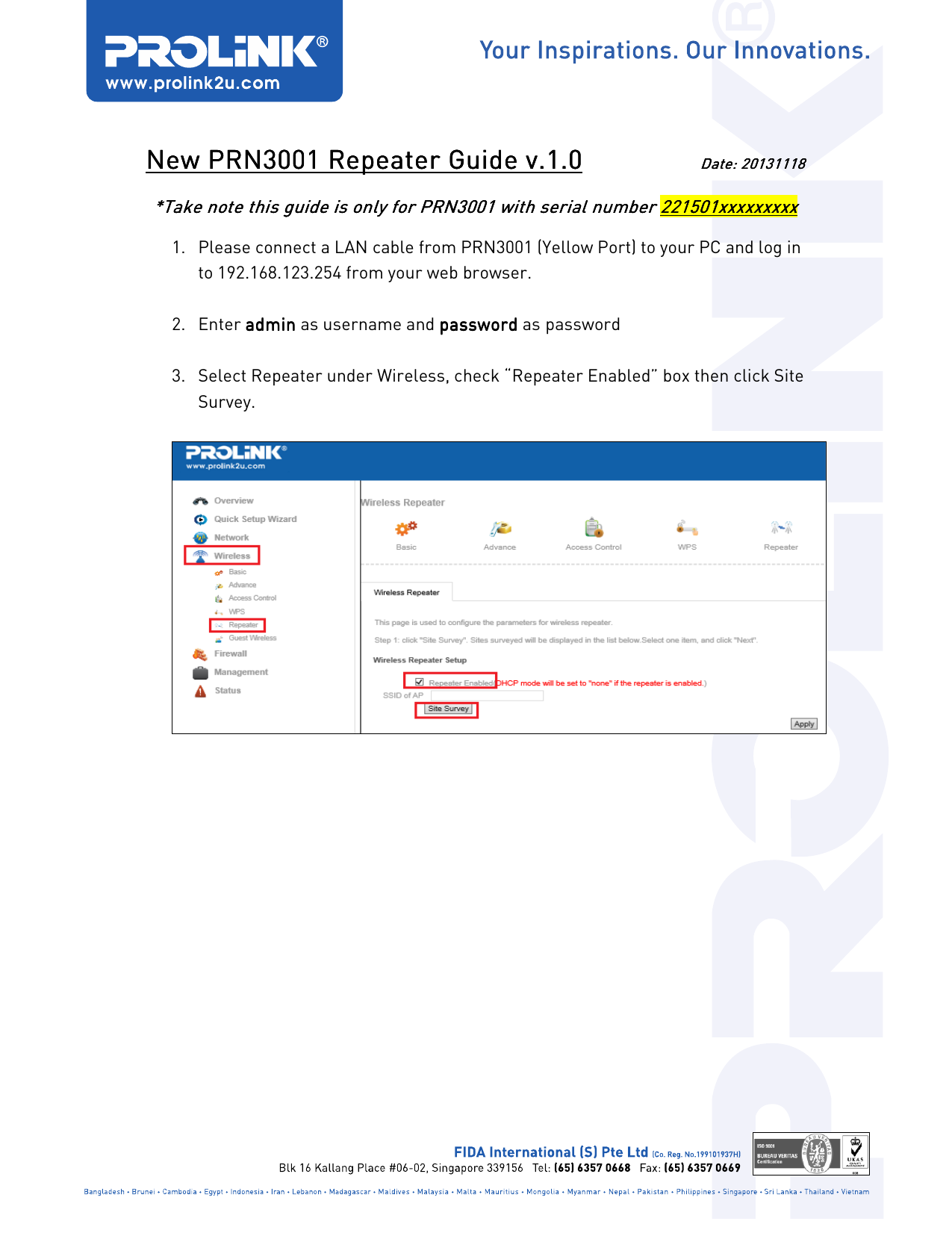 New PRN3001 Repeater
Repeater Guide v.1.
v.1.0
1.0
Date: 20131118
20131118
*Take note this guide is only for PRN3001 with serial number 221501xxxxxxxxx
1. Please connect a LAN cable from PRN3001 (Yellow Port) to your PC and log in
to 192.168.123.254 from your web browser.
2. Enter admin as username and password as password
3. Select Repeater under Wireless, check "Repeater Enabled" box then click Site
Survey.
4. Select your main router SSID under Site Survey list and click Next
(It is recommended that your main router wireless signal is more than 50%)
5. Enter your main router wireless password, click Next.
6. Click Finish.
7. PRN3001 will takes up to 1 minute to connect to your main router. Once
successful, you can disconnect the LAN cable and start to use PRN3001 as a
wireless repeater. Please note that you will not be able to access
192.168.123.254 after the repeater configuration. To reconfigure the PRN3001,
please reset the router by pressing and hold the reset button for 7 seconds.

* Your assessment is very important for improving the work of artificial intelligence, which forms the content of this project