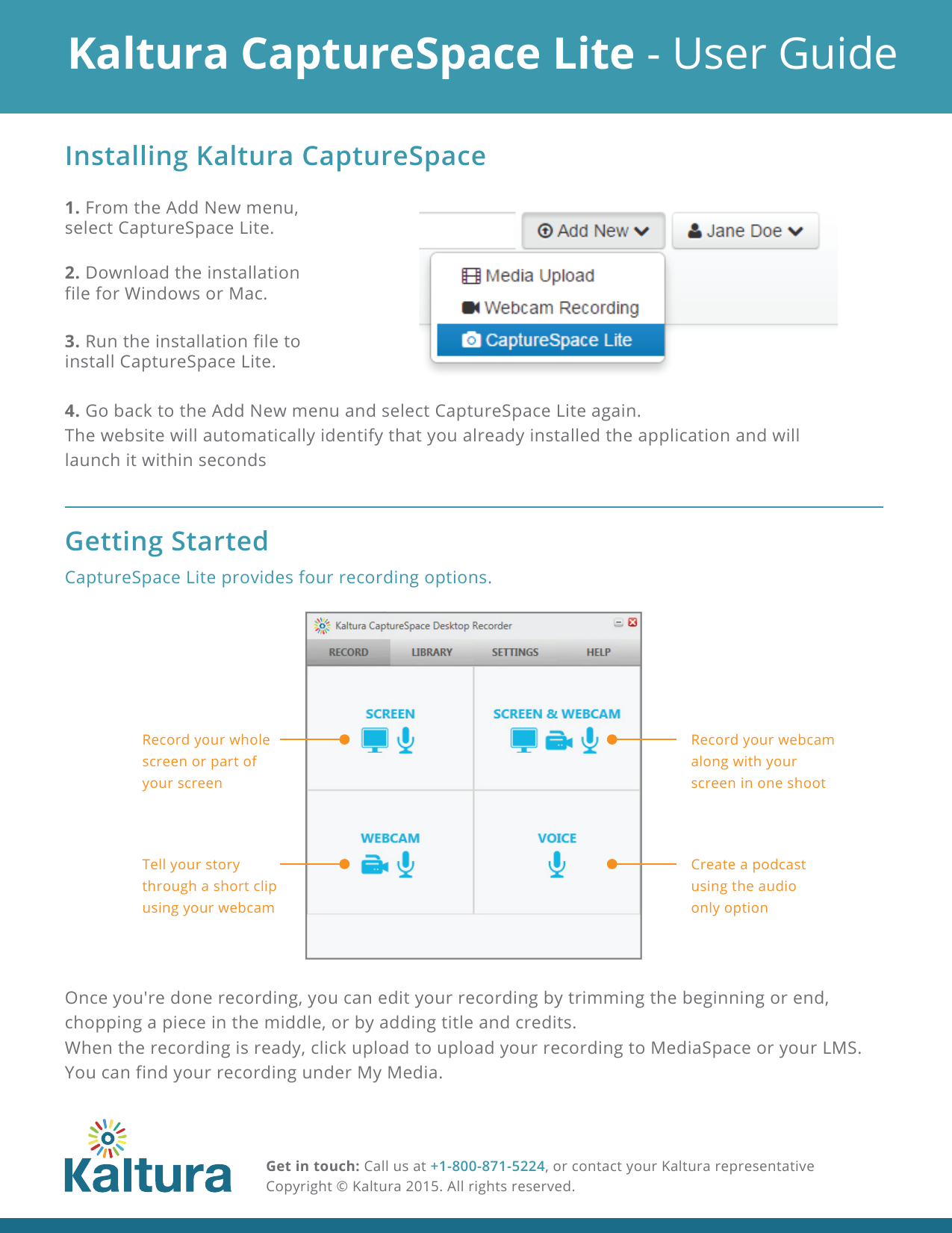 Kaltura CaptureSpace Lite - User Guide
Installing Kaltura CaptureSpace
1. From the Add New menu,
select CaptureSpace Lite.
2. Download the installation
file for Windows or Mac.
3. Run the installation file to
install CaptureSpace Lite.
4. Go back to the Add New menu and select CaptureSpace Lite again.
The website will automatically identify that you already installed the application and will
launch it within seconds
Getting Started
CaptureSpace Lite provides four recording options.
Record your whole
Record your webcam
screen or part of
along with your
your screen
screen in one shoot
Tell your story
Create a podcast
through a short clip
using the audio
using your webcam
only option
Once you're done recording, you can edit your recording by trimming the beginning or end,
chopping a piece in the middle, or by adding title and credits.
When the recording is ready, click upload to upload your recording to MediaSpace or your LMS.
You can find your recording under My Media.
Get in touch: Call us at +1-800-871-5224, or contact your Kaltura representative
Copyright © Kaltura 2015. All rights reserved.

* Your assessment is very important for improving the work of artificial intelligence, which forms the content of this project