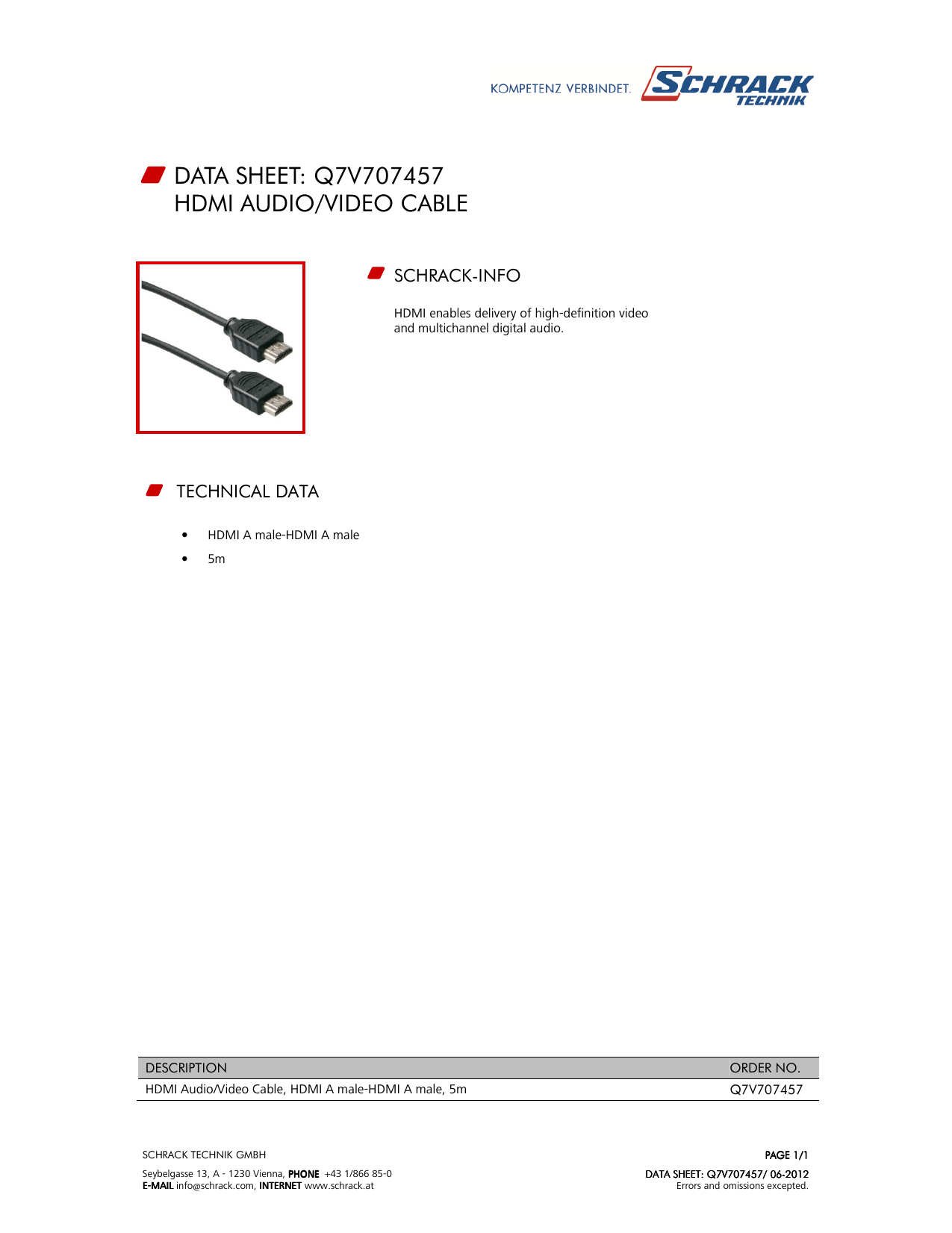 DATA SHEET: Q7V707457
HDMI AUDIO/VIDEO CABLE
SCHRACK INFO
HDMI enables delivery of high definition video
and multichannel digital audio.
TECHNICAL DATA
•
HDMI A male HDMI A male
•
5m
DESCRIPTION
ORDER NO.
HDMI Audio/Video Cable, HDMI A male HDMI A male, 5m
Q7V707457
SCHRACK TECHNIK GMBH
Seybelgasse 13, A 1230 Vienna, PHONE +43 1/866 85 0
E MAIL info@schrack.com, INTERNET www.schrack.at
PAGE 1/1
DATA SHEET: Q7V707457/
Q7V707457/ 06 2012
Errors and omissions excepted.

* Your assessment is very important for improving the work of artificial intelligence, which forms the content of this project