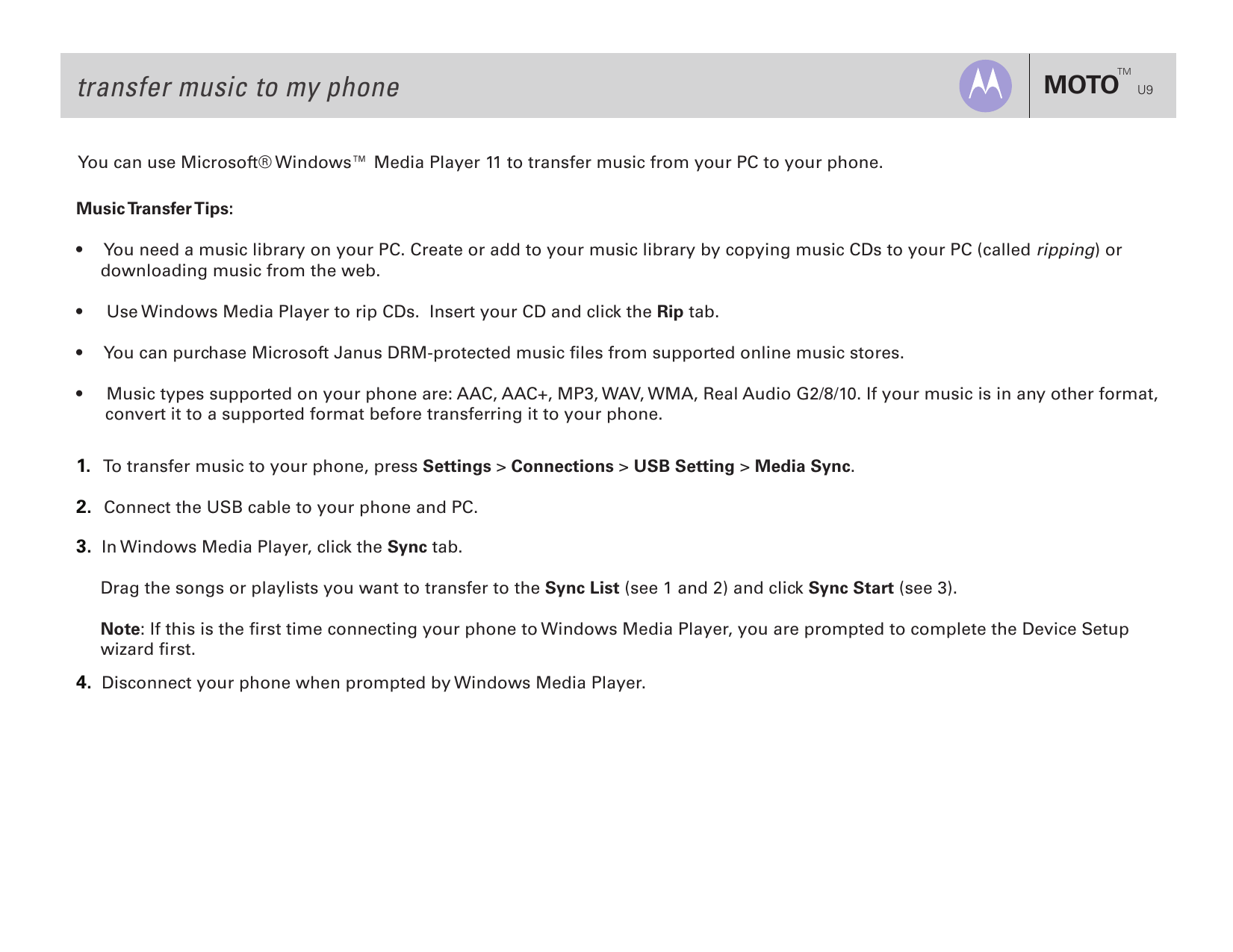 transfer music to my phone
TM
MOTO
U9
You can use Microsoft® Windows™ Media Player 11 to transfer music from your PC to your phone.
Music Transfer Tips:
•
You need a music library on your PC. Create or add to your music library by copying music CDs to your PC (called ripping) or
downloading music from the web.
•
Use Windows Media Player to rip CDs. Insert your CD and click the Rip tab.
•
You can purchase Microsoft Janus DRM-protected music files from supported online music stores.
•
Music types supported on your phone are: AAC, AAC+, MP3, WAV, WMA, Real Audio G2/8/10. If your music is in any other format,
convert it to a supported format before transferring it to your phone.
1. To transfer music to your phone, press Settings > Connections > USB Setting > Media Sync.
2. Connect the USB cable to your phone and PC.
3. In Windows Media Player, click the Sync tab.
Drag the songs or playlists you want to transfer to the Sync List (see 1 and 2) and click Sync Start (see 3).
Note: If this is the first time connecting your phone to Windows Media Player, you are prompted to complete the Device Setup
wizard first.
4. Disconnect your phone when prompted by Windows Media Player.

* Your assessment is very important for improving the work of artificial intelligence, which forms the content of this project