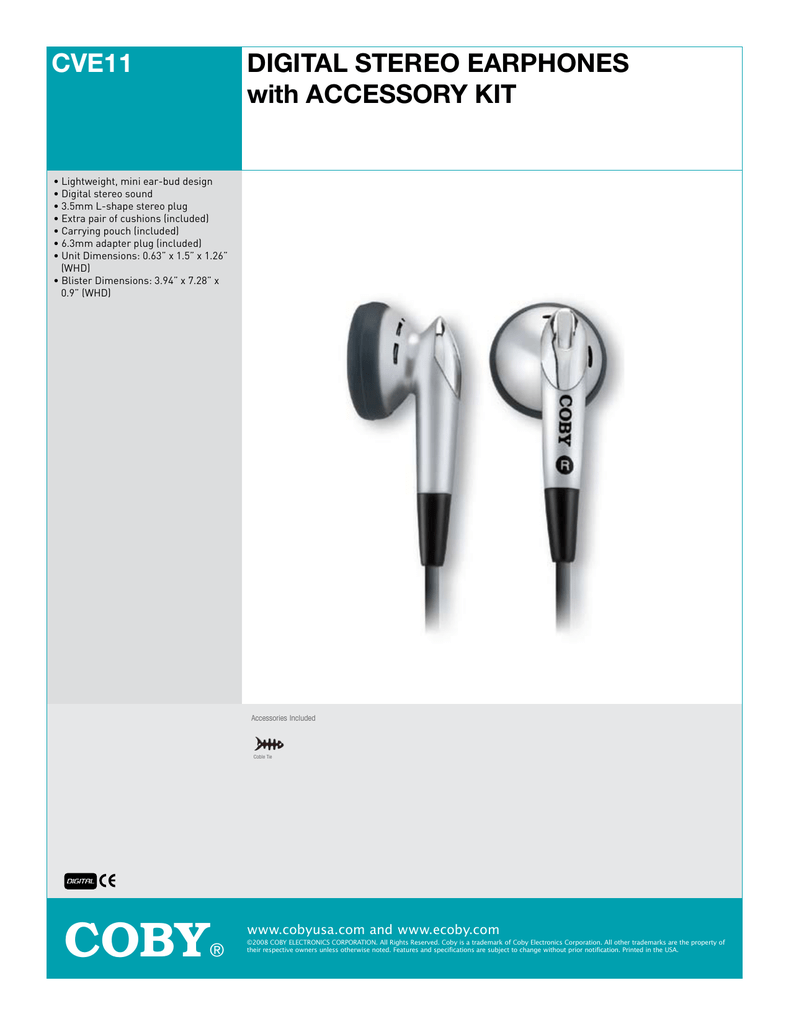 CVE11
DIGITAL STEREO EARPHONES
with ACCESSORY KIT
• Lightweight, mini ear-bud design
• Digital stereo sound
• 3.5mm L-shape stereo plug
• Extra pair of cushions (included)
• Carrying pouch (included)
• 6.3mm adapter plug (included)
• Unit Dimensions: 0.63" x 1.5" x 1.26"
(WHD)
• Blister Dimensions: 3.94" x 7.28" x
0.9" (WHD)
Accessories Included
Cable Tie
COBY
®
www.cobyusa.com and www.ecoby.com
©2008 COBY ELECTRONICS CORPORATION. All Rights Reserved. Coby is a trademark of Coby Electronics Corporation. All other trademarks are the property of
their respective owners unless otherwise noted. Features and specifications are subject to change without prior notification. Printed in the USA.

* Your assessment is very important for improving the work of artificial intelligence, which forms the content of this project