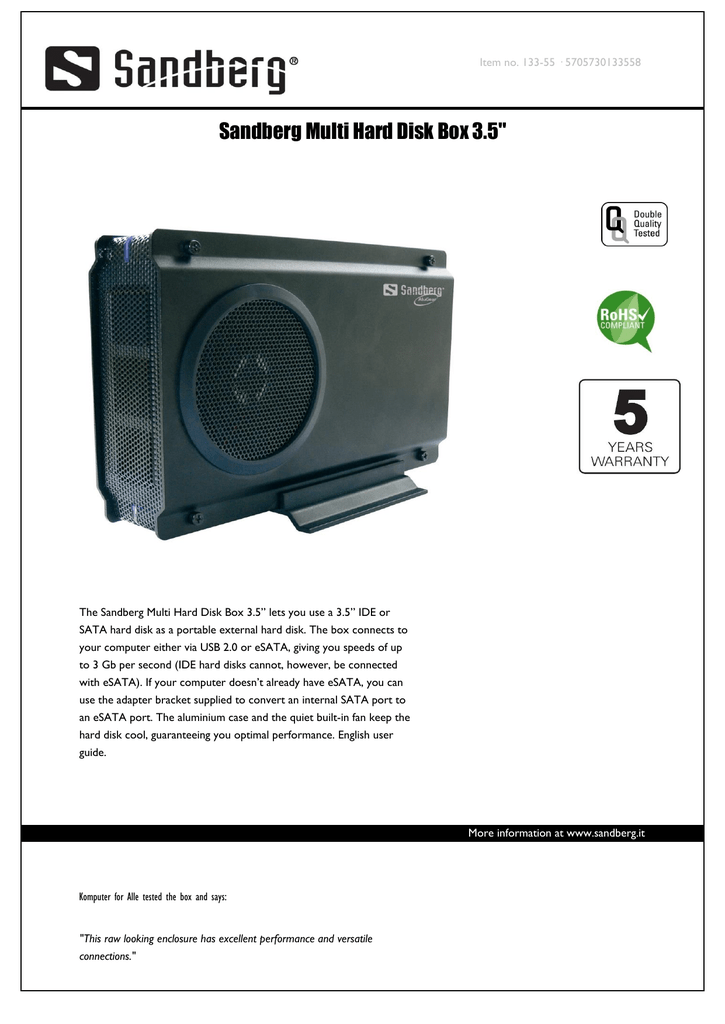 Item no. 133-55 · 5705730133558
Sandberg Multi Hard Disk Box 3.5''
The Sandberg Multi Hard Disk Box 3.5" lets you use a 3.5" IDE or
SATA hard disk as a portable external hard disk. The box connects to
your computer either via USB 2.0 or eSATA, giving you speeds of up
to 3 Gb per second (IDE hard disks cannot, however, be connected
with eSATA). If your computer doesn't already have eSATA, you can
use the adapter bracket supplied to convert an internal SATA port to
an eSATA port. The aluminium case and the quiet built-in fan keep the
hard disk cool, guaranteeing you optimal performance. English user
guide.
More information at www.sandberg.it
Komputer for Alle tested the box and says:
"This raw looking enclosure has excellent performance and versatile
connections."

* Your assessment is very important for improving the work of artificial intelligence, which forms the content of this project