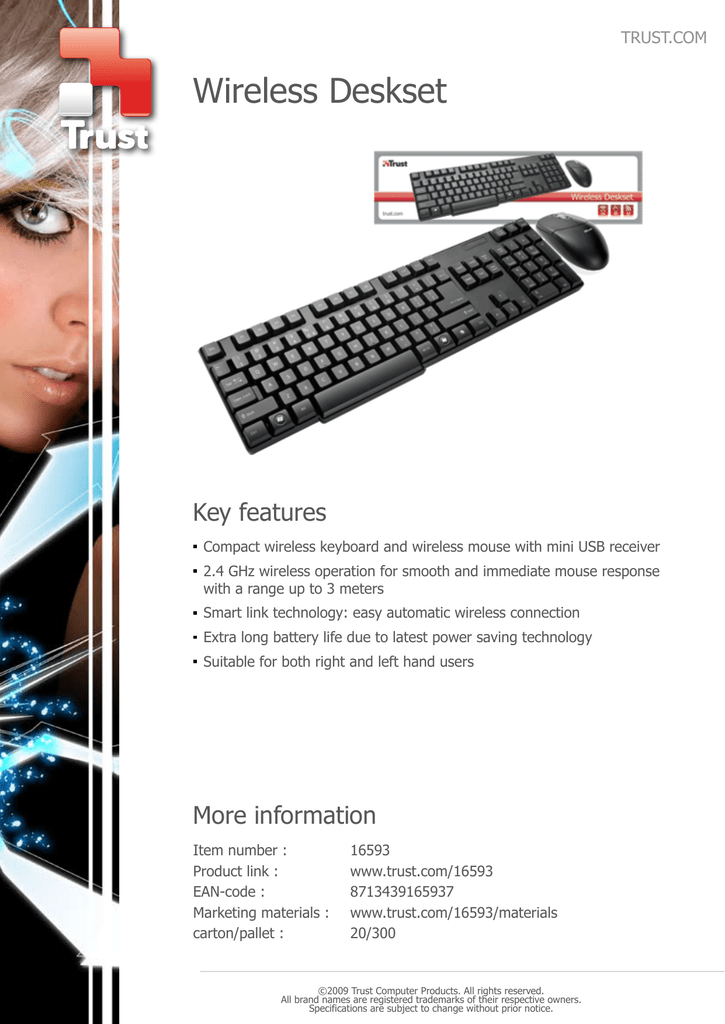 TRUST.COM
Wireless Deskset
Key features
Compact wireless keyboard and wireless mouse with mini USB receiver
2.4 GHz wireless operation for smooth and immediate mouse response
with a range up to 3 meters
Smart link technology: easy automatic wireless connection
Extra long battery life due to latest power saving technology
Suitable for both right and left hand users
More information
Item number :
Product link :
EAN­code :
Marketing materials :
carton/pallet :
16593
www.trust.com/16593
8713439165937
www.trust.com/16593/materials
20/300
©2009 Trust Computer Products. All rights reserved.
All brand names are registered trademarks of their respective owners.
Specifications are subject to change without prior notice.

* Your assessment is very important for improving the work of artificial intelligence, which forms the content of this project