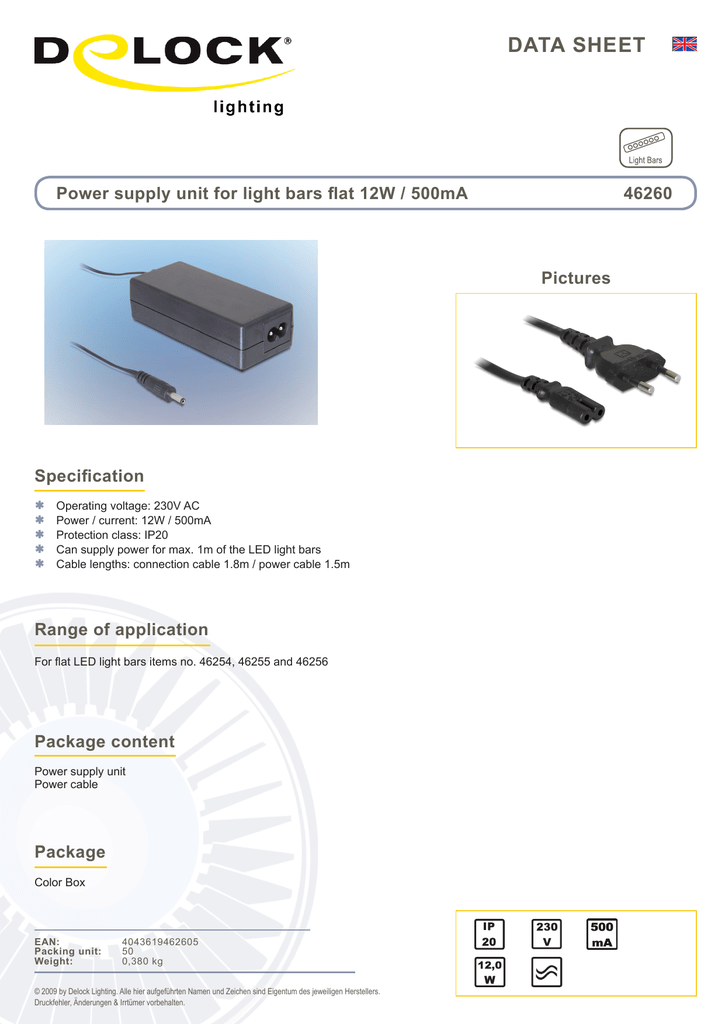 DATA SHEET
Power supply unit for light bars flat 12W / 500mA 46260
Pictures
Specification
ß
ß
ß
ß
ß
Operating voltage: 230V AC
Power / current: 12W / 500mA
Protection class: IP20
Can supply power for max. 1m of the LED light bars
Cable lengths: connection cable 1.8m / power cable 1.5m
Range of application
For flat LED light bars items no. 46254, 46255 and 46256
Package content
Power supply unit
Power cable
Package
Color Box
EAN:
Packing unit:
Weight: 4043619462605 50
0,380 kg
© 2009 by Delock Lighting. Alle hier aufgeführten Namen und Zeichen sind Eigentum des jeweiligen Herstellers.
Druckfehler, Änderungen & Irrtümer vorbehalten.

* Your assessment is very important for improving the work of artificial intelligence, which forms the content of this project