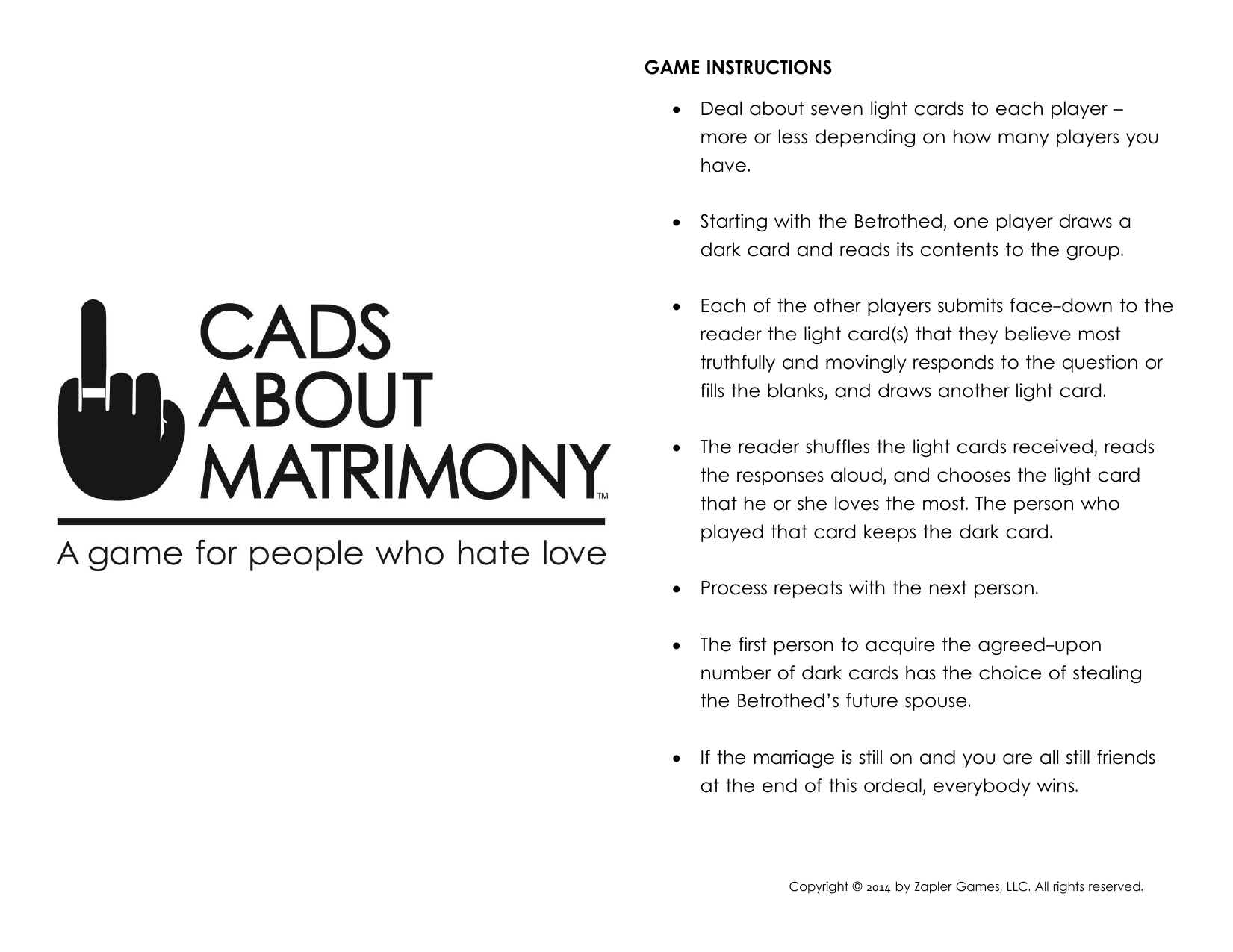 GAME INSTRUCTIONS

Deal about seven light cards to each player –
more or less depending on how many players you
have.

Starting with the Betrothed, one player draws a
dark card and reads its contents to the group.

Each of the other players submits face-down to the
reader the light card(s) that they believe most
truthfully and movingly responds to the question or
fills the blanks, and draws another light card.

The reader shuffles the light cards received, reads
the responses aloud, and chooses the light card
that he or she loves the most. The person who
played that card keeps the dark card.

Process repeats with the next person.

The first person to acquire the agreed-upon
number of dark cards has the choice of stealing
the Betrothed's future spouse.

If the marriage is still on and you are all still friends
at the end of this ordeal, everybody wins.
Copyright © 2014 by Zapler Games, LLC. All rights reserved.

* Your assessment is very important for improving the work of artificial intelligence, which forms the content of this project