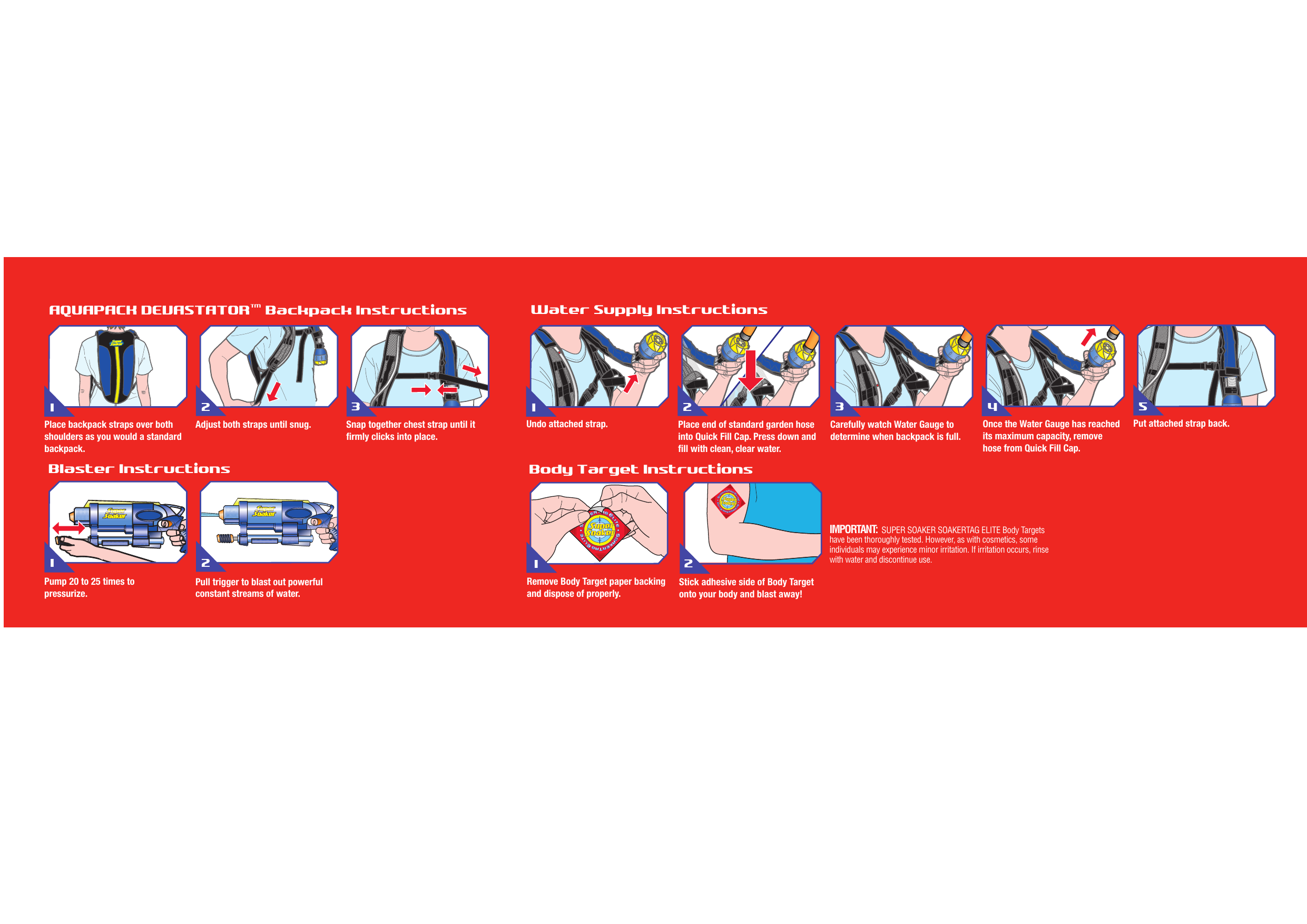 AQUAPACK DEVASTATOR™ Backpack Instructions
1
Place backpack straps over both
shoulders as you would a standard
backpack.
2
Adjust both straps until snug.
Blaster Instructions
3
Snap together chest strap until it
firmly clicks into place.
Water Supply Instructions
1
Undo attached strap.
2
Place end of standard garden hose
into Quick Fill Cap. Press down and
fill with clean, clear water.
3
Carefully watch Water Gauge to
determine when backpack is full.
4
Once the Water Gauge has reached
its maximum capacity, remove
hose from Quick Fill Cap.
Body Target Instructions
IMPORTANT: SUPER SOAKER SOAKERTAG ELITE Body Targets
1
Pump 20 to 25 times to
pressurize.
2
Pull trigger to blast out powerful
constant streams of water.
1
Remove Body Target paper backing
and dispose of properly.
2
Stick adhesive side of Body Target
onto your body and blast away!
have been thoroughly tested. However, as with cosmetics, some
individuals may experience minor irritation. If irritation occurs, rinse
with water and discontinue use.
5
Put attached strap back.

* Your assessment is very important for improving the work of artificial intelligence, which forms the content of this project