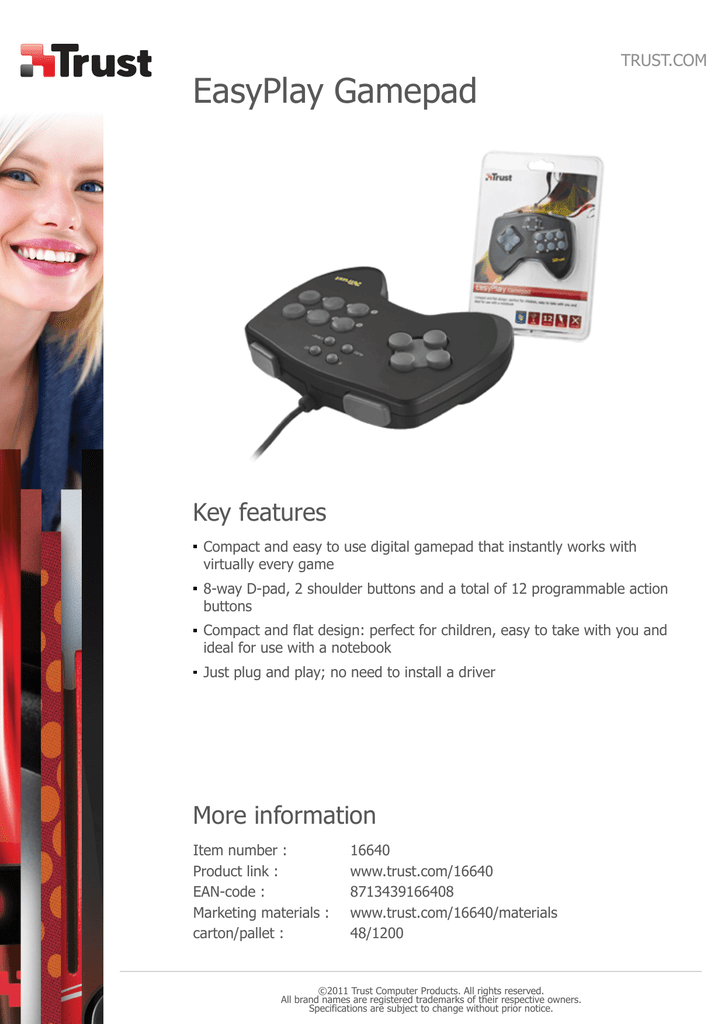 TRUST.COM
EasyPlay Gamepad
Key features
Compact and easy to use digital gamepad that instantly works with
virtually every game
8-way D-pad, 2 shoulder buttons and a total of 12 programmable action
buttons
Compact and flat design: perfect for children, easy to take with you and
ideal for use with a notebook
Just plug and play; no need to install a driver
More information
Item number :
Product link :
EAN-code :
Marketing materials :
carton/pallet :
16640
www.trust.com/16640
8713439166408
www.trust.com/16640/materials
48/1200
©2011 Trust Computer Products. All rights reserved.
All brand names are registered trademarks of their respective owners.
Specifications are subject to change without prior notice.

* Your assessment is very important for improving the work of artificial intelligence, which forms the content of this project