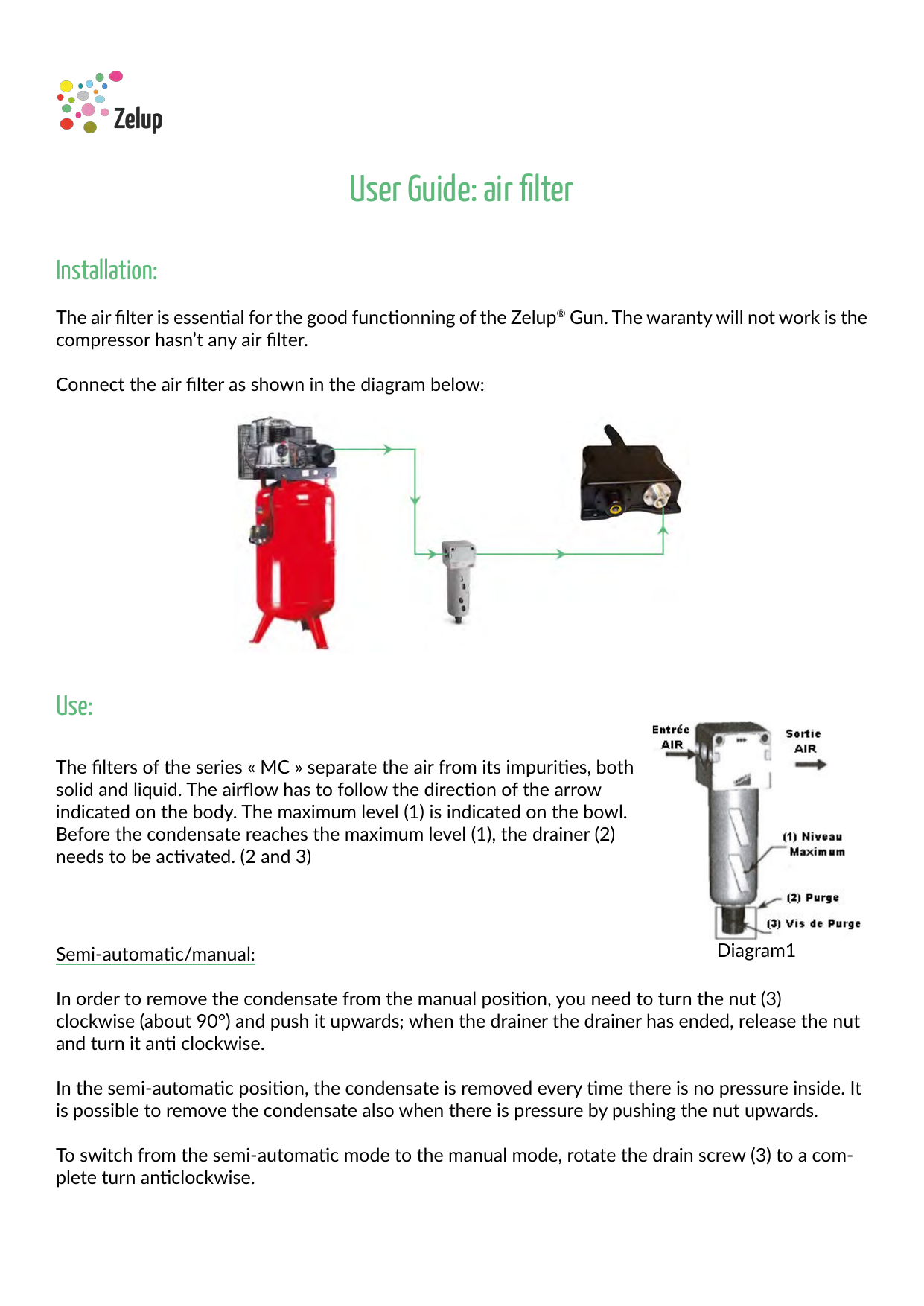 User Guide: air filter
Installation:
The air filter is essential for the good functionning of the Zelup® Gun. The waranty will not work is the
compressor hasn't any air filter.
Connect the air filter as shown in the diagram below:
Use:
The filters of the series « MC » separate the air from its impurities, both
solid and liquid. The airflow has to follow the direction of the arrow
indicated on the body. The maximum level (1) is indicated on the bowl.
Before the condensate reaches the maximum level (1), the drainer (2)
needs to be activated. (2 and 3)
Semi-automatic/manual:
Diagram1
In order to remove the condensate from the manual position, you need to turn the nut (3)
clockwise (about 90°) and push it upwards; when the drainer the drainer has ended, release the nut
and turn it anti clockwise.
In the semi-automatic position, the condensate is removed every time there is no pressure inside. It
is possible to remove the condensate also when there is pressure by pushing the nut upwards.
To switch from the semi-automatic mode to the manual mode, rotate the drain screw (3) to a complete turn anticlockwise.

* Your assessment is very important for improving the work of artificial intelligence, which forms the content of this project