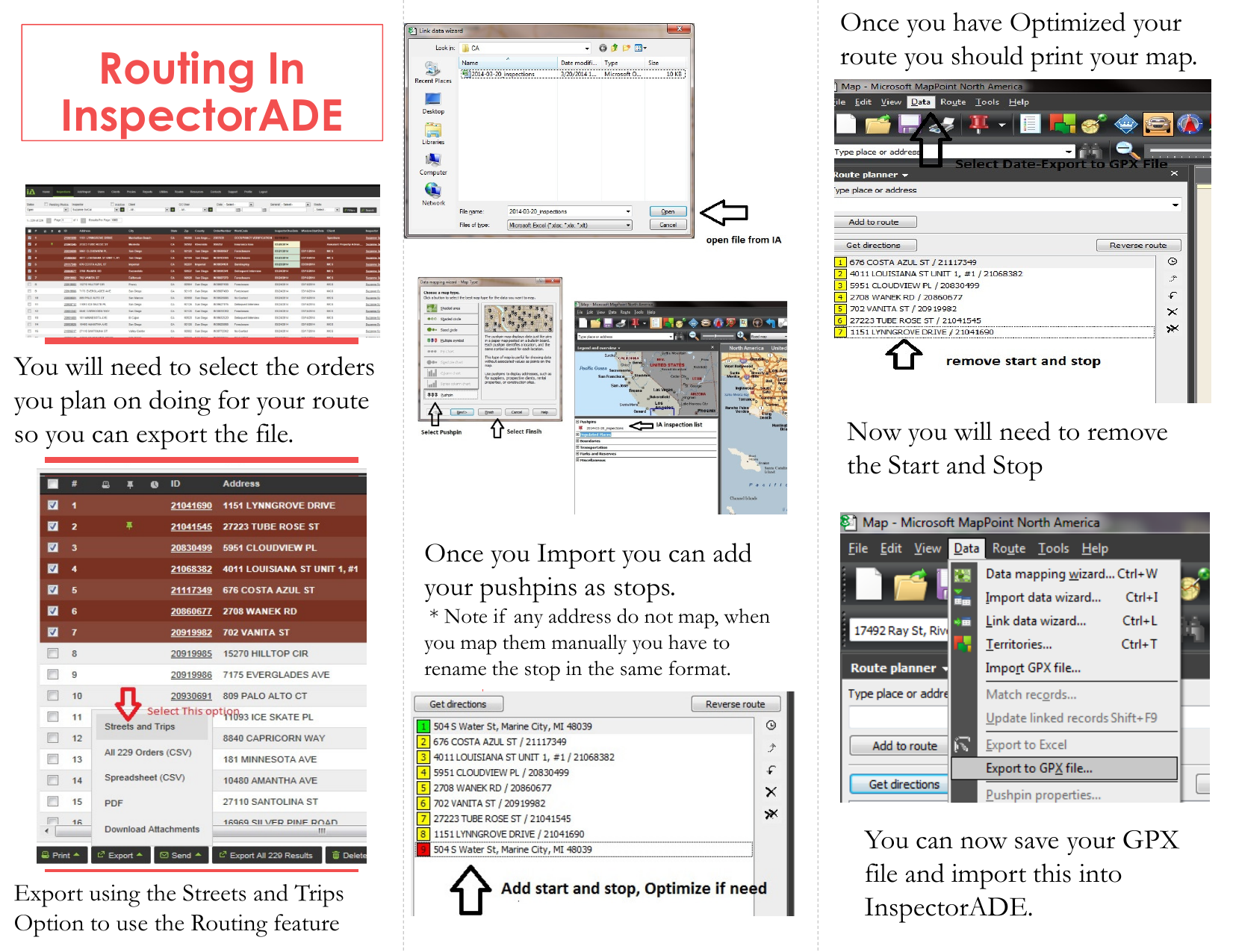 PLACE
STAMP
HERE
Routing In
InspectorADE
You will need to select the orders
you plan on doing for your route
so you can export the file.
Once you have Optimized your
route you should print your map.
Now you will need to remove
the Start and Stop
Once you Import you can add
your pushpins as stops.
* Note if any address do not map, when
you map them manually you have to
rename the stop in the same format.
Export using the Streets and Trips
Option to use the Routing feature
You can now save your GPX
file and import this into
InspectorADE.
You will now have a window
that you can edit, delete, or
download a GPS file to
import into your GPS
Inspections Tab
Using the new "Route" tab at
the top of the InspectorADE
website you can now import
the GPX file you just saved.
Fist select the button labeled
New Route
When you open your inspections tab it
will provide a new filter called route at the
end. When you open your route you just
named it will show you all of your
inspections for that route in order.
Next you will create a route
name, browses for the file, and
then enter a planned inspection
date.
From here you can print headers and door
cards in the route order that you
imported.

* Your assessment is very important for improving the work of artificial intelligence, which forms the content of this project