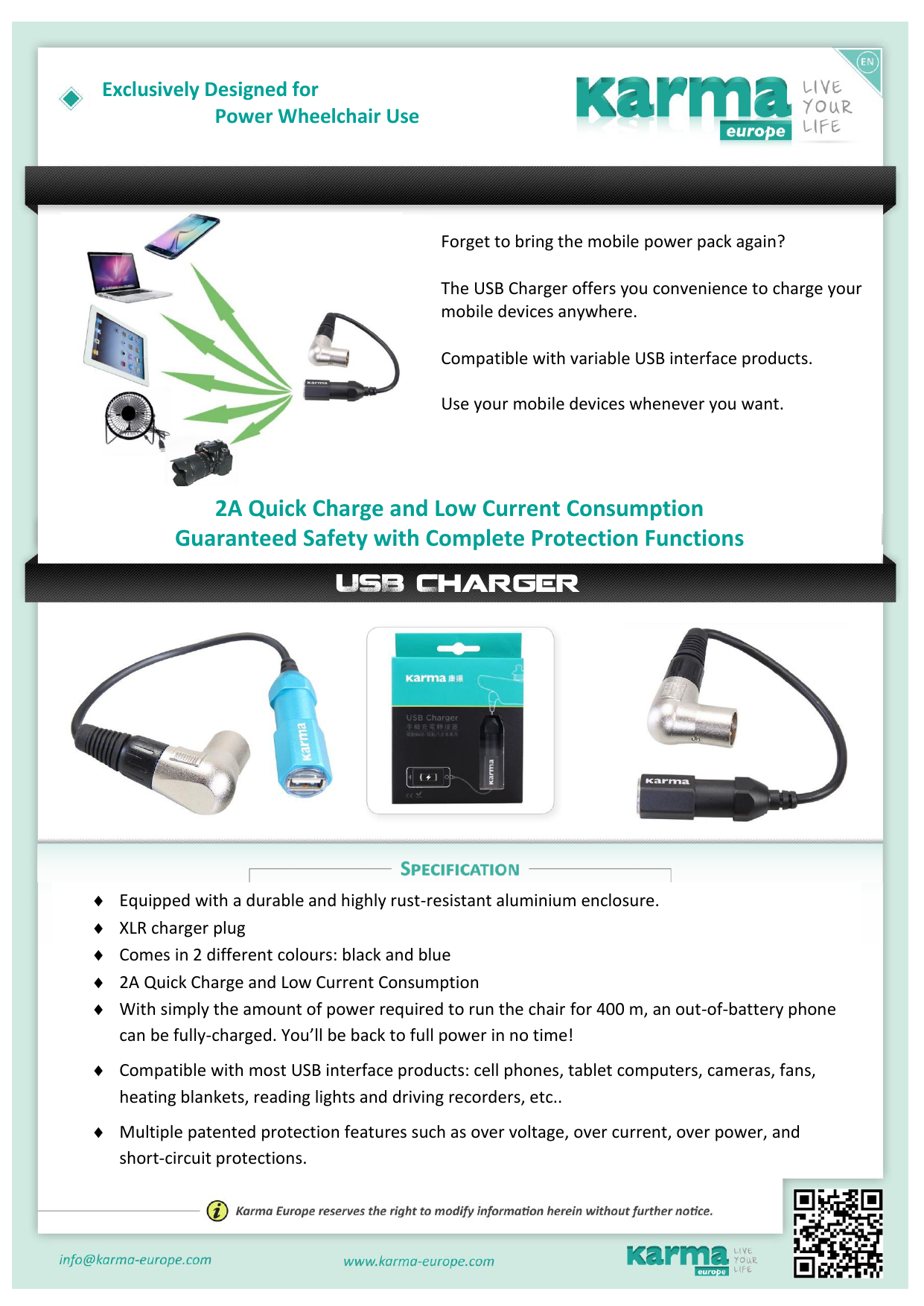 Exclusively Designed for
Power Wheelchair Use
Forget to bring the mobile power pack again?
The USB Charger offers you convenience to charge your
mobile devices anywhere.
Compatible with variable USB interface products.
Use your mobile devices whenever you want.
2A Quick Charge and Low Current Consumption
Guaranteed Safety with Complete Protection Functions
USB Charger





Equipped with a durable and highly rust-resistant aluminium enclosure.
XLR charger plug
Comes in 2 different colours: black and blue
2A Quick Charge and Low Current Consumption
With simply the amount of power required to run the chair for 400 m, an out-of-battery phone
can be fully-charged. You'll be back to full power in no time!
 Compatible with most USB interface products: cell phones, tablet computers, cameras, fans,
heating blankets, reading lights and driving recorders, etc..
 Multiple patented protection features such as over voltage, over current, over power, and
short-circuit protections.

* Your assessment is very important for improving the work of artificial intelligence, which forms the content of this project