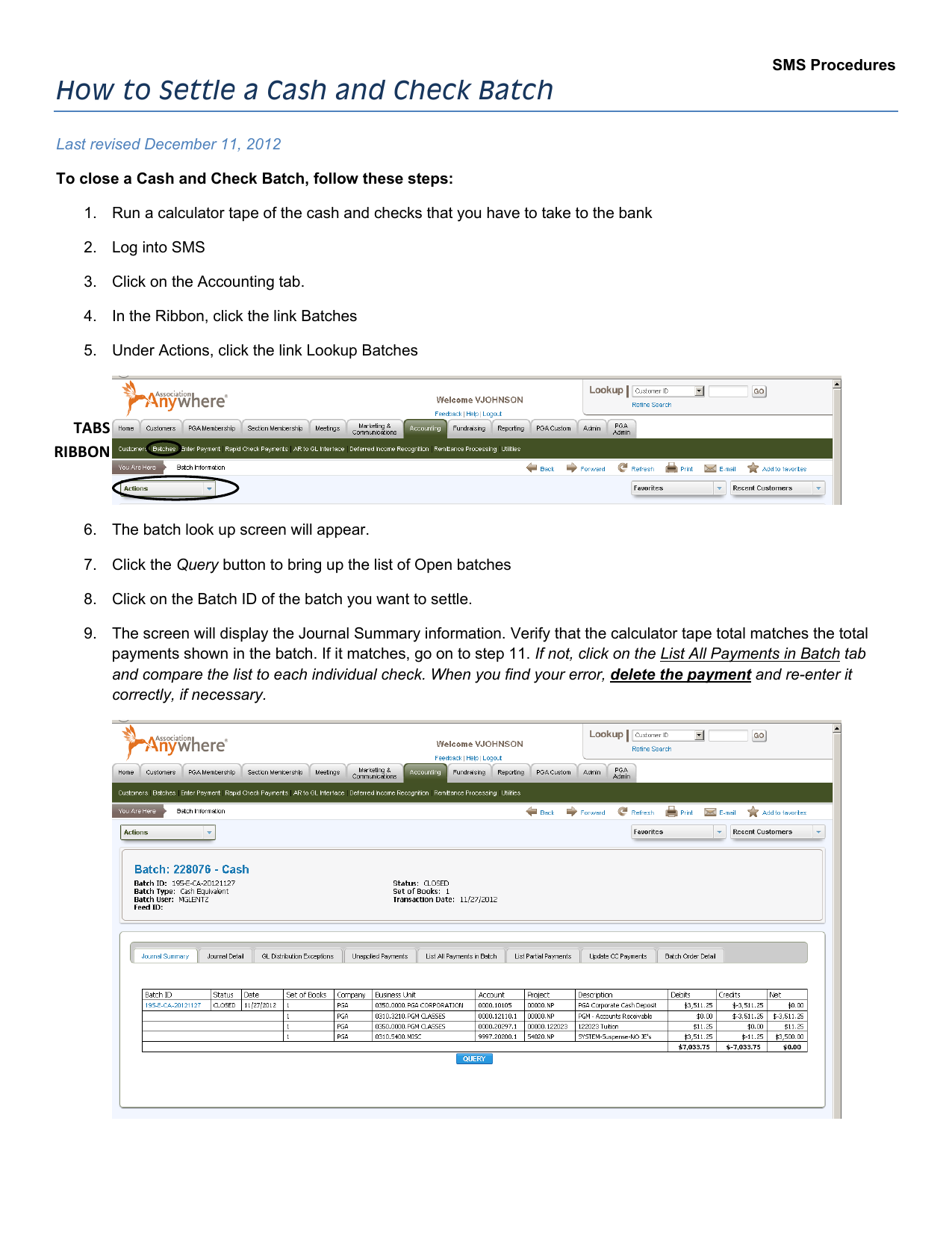 SMS Procedures
How to Settle a Cash and Check Batch
Last revised December 11, 2012
To close a Cash and Check Batch, follow these steps:
1. Run a calculator tape of the cash and checks that you have to take to the bank
2. Log into SMS
3. Click on the Accounting tab.
4. In the Ribbon, click the link Batches
5. Under Actions, click the link Lookup Batches
TABS RIBBON 6. The batch look up screen will appear.
7. Click the Query button to bring up the list of Open batches
8. Click on the Batch ID of the batch you want to settle.
9. The screen will display the Journal Summary information. Verify that the calculator tape total matches the total
payments shown in the batch. If it matches, go on to step 11. If not, click on the List All Payments in Batch tab
and compare the list to each individual check. When you find your error, delete the payment and re-enter it
correctly, if necessary.
SMS Procedures
10. Once batch payment total and calculator tape match, then proceed to step 11.
11. Change the Status of the batch by clicking the drop-down arrow by Actions and click Update Batch
12. The AR Batch screen will appear; Click the Update button.
13. Once at the Success Screen, return back to the AR Batch screen and take a print screen.
14. Click on Journal Summary, take a print screen.
15. Send screen shots and deposit information to section accountant.

* Your assessment is very important for improving the work of artificial intelligence, which forms the content of this project