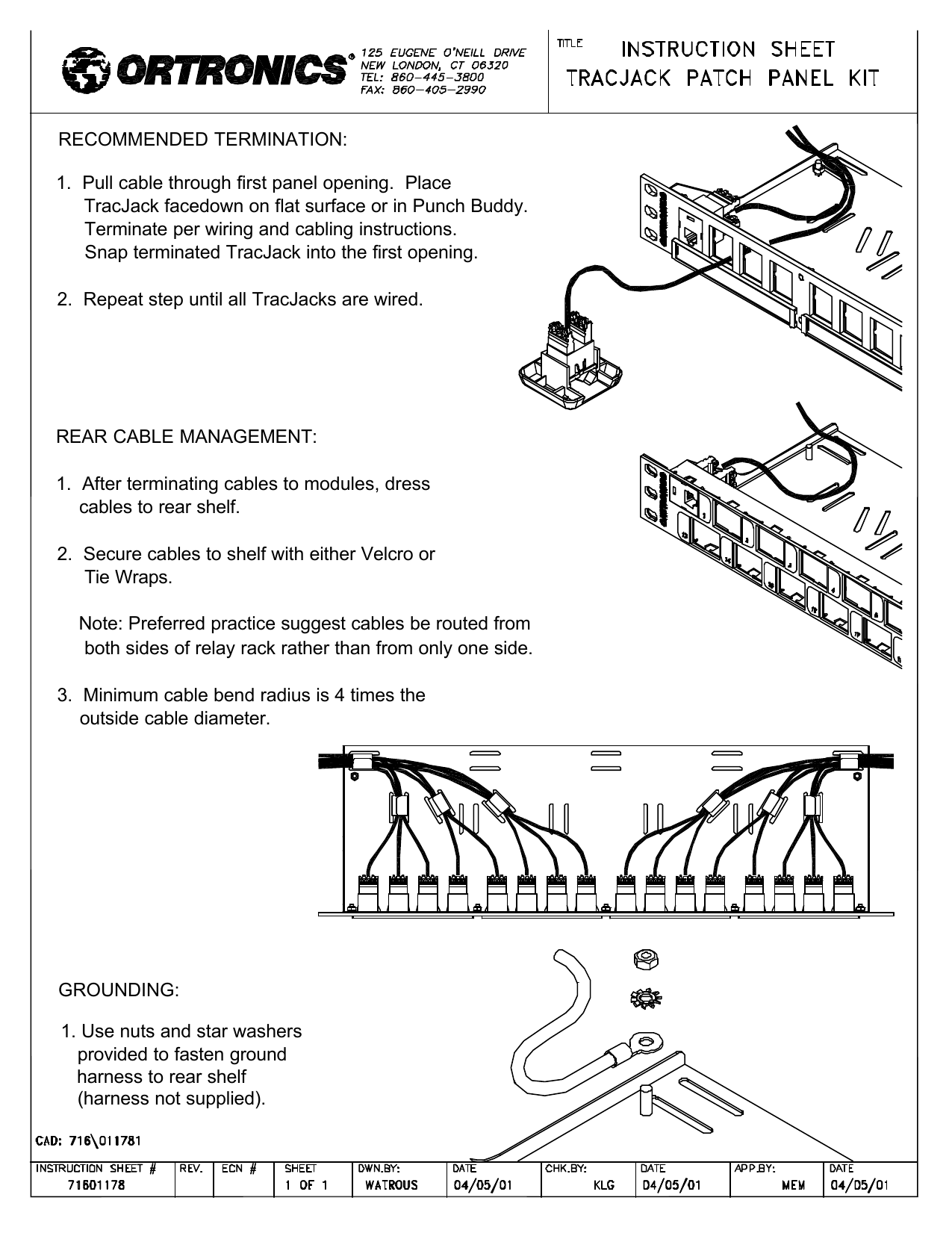 RECOMMENDED TERMINATION:
1. Pull cable through first panel opening. Place
TracJack facedown on flat surface or in Punch Buddy.
Terminate per wiring and cabling instructions.
Snap terminated TracJack into the first opening.
2. Repeat step until all TracJacks are wired.
REAR CABLE MANAGEMENT:
1. After terminating cables to modules, dress
cables to rear shelf.
2. Secure cables to shelf with either Velcro or
Tie Wraps.
Note: Preferred practice suggest cables be routed from
both sides of relay rack rather than from only one side.
3. Minimum cable bend radius is 4 times the
outside cable diameter.
GROUNDING:
1. Use nuts and star washers
provided to fasten ground
harness to rear shelf
(harness not supplied).

* Your assessment is very important for improving the work of artificial intelligence, which forms the content of this project