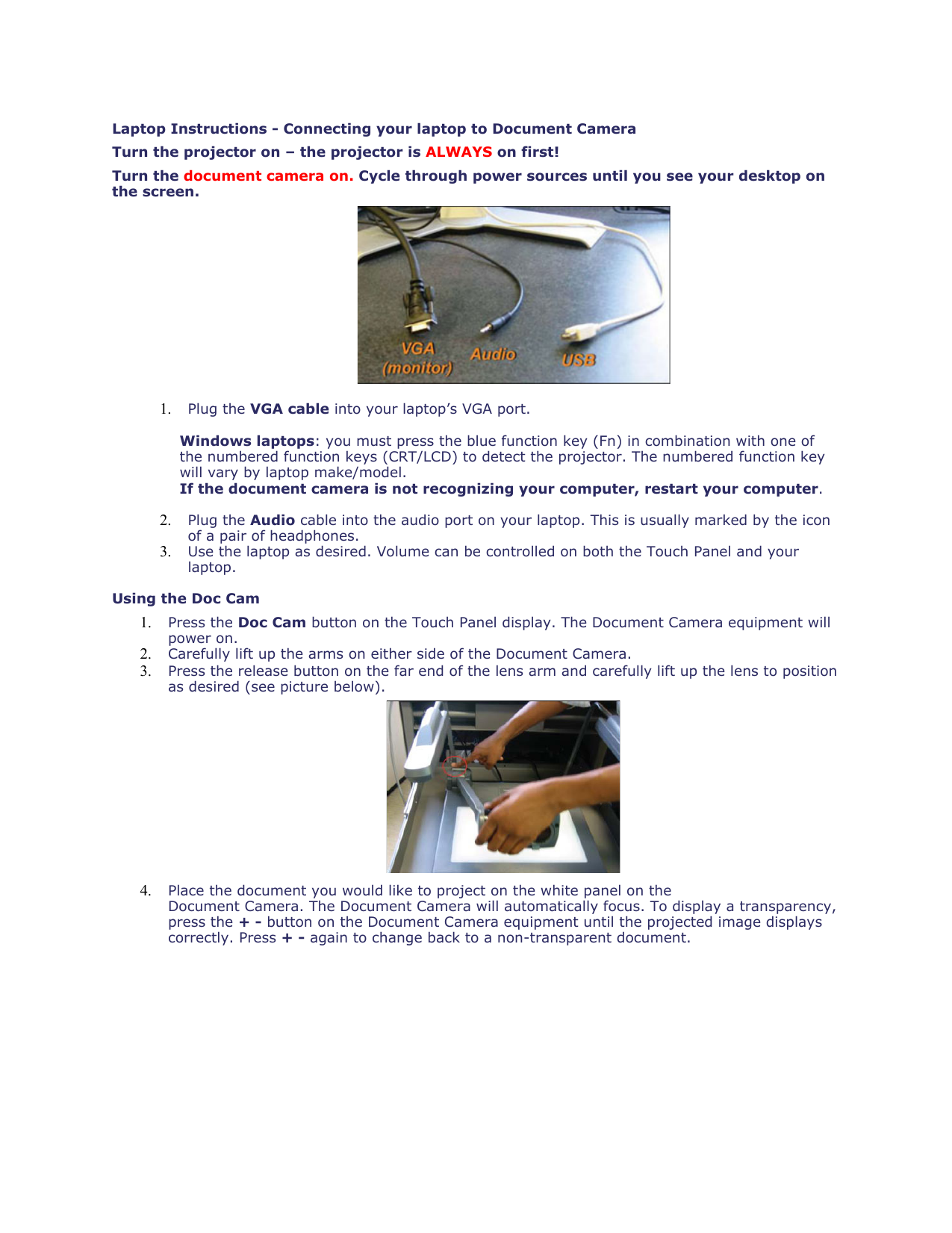 Laptop Instructions - Connecting your laptop to Document Camera
Turn the projector on – the projector is ALWAYS on first!
Turn the document camera on. Cycle through power sources until you see your desktop on
the screen.
1.
Plug the VGA cable into your laptop's VGA port.
Windows laptops: you must press the blue function key (Fn) in combination with one of
the numbered function keys (CRT/LCD) to detect the projector. The numbered function key
will vary by laptop make/model.
If the document camera is not recognizing your computer, restart your computer.
2.
3.
Plug the Audio cable into the audio port on your laptop. This is usually marked by the icon
of a pair of headphones.
Use the laptop as desired. Volume can be controlled on both the Touch Panel and your
laptop.
Using the Doc Cam
1.
2.
3.
4.
Press the Doc Cam button on the Touch Panel display. The Document Camera equipment will
power on.
Carefully lift up the arms on either side of the Document Camera.
Press the release button on the far end of the lens arm and carefully lift up the lens to position
as desired (see picture below).
Place the document you would like to project on the white panel on the
Document Camera. The Document Camera will automatically focus. To display a transparency,
press the + - button on the Document Camera equipment until the projected image displays
correctly. Press + - again to change back to a non-transparent document.

* Your assessment is very important for improving the work of artificial intelligence, which forms the content of this project