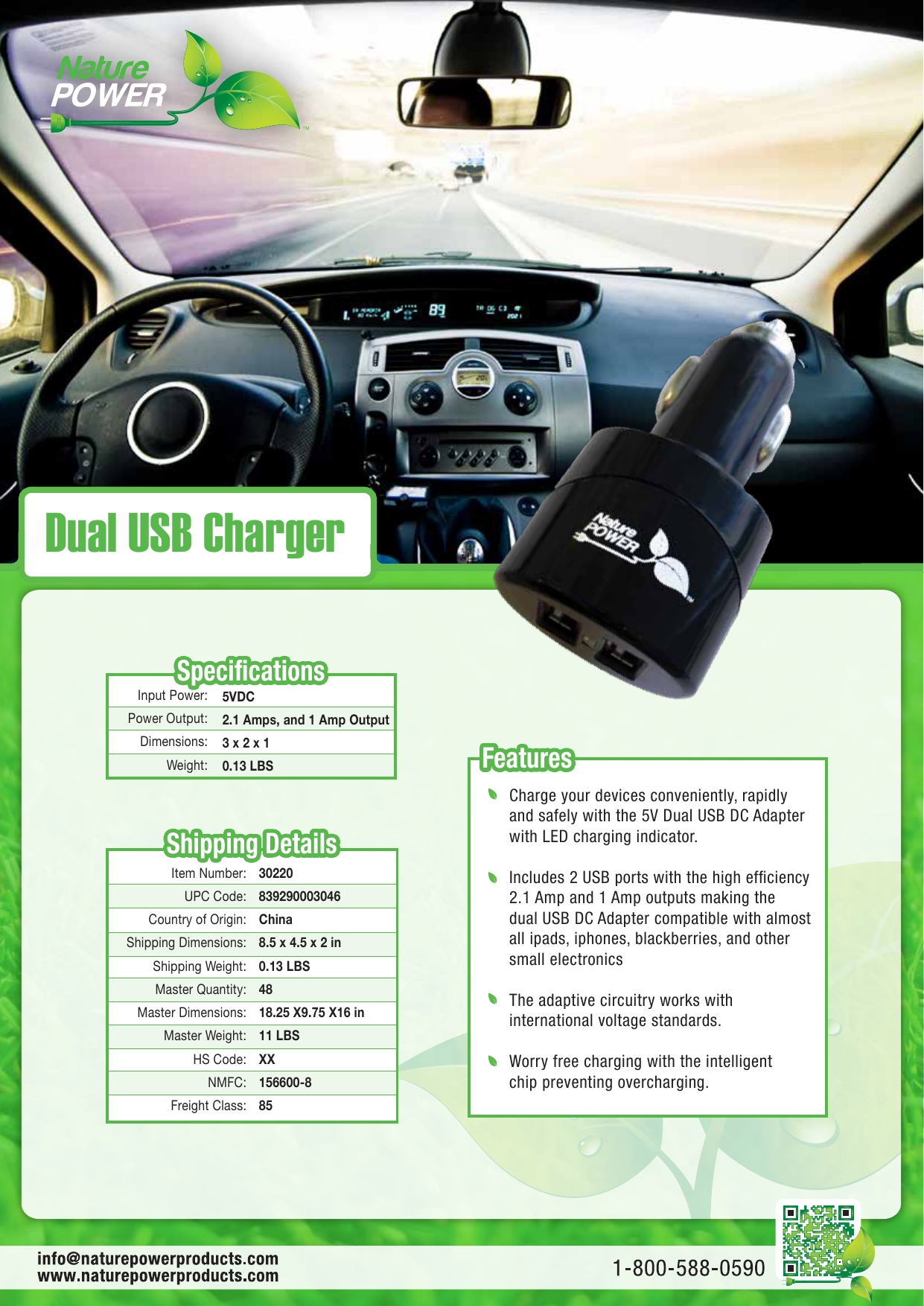 Dual USB Charger
Specifications
Input Power:
Power Output:
Dimensions:
Weight:
5VDC
2.1 Amps, and 1 Amp Output
3x2x1
0.13 LBS
Shipping Details
Item Number: 30220
UPC Code: 839290003046
Country of Origin: China
Shipping Dimensions: 8.5 x 4.5 x 2 in
Shipping Weight: 0.13 LBS
Master Quantity: 48
Master Dimensions: 18.25 X9.75 X16 in
Master Weight: 11 LBS
HS Code: XX
NMFC: 156600-8
Freight Class: 85
Features
Charge your devices conveniently, rapidly
and safely with the 5V Dual USB DC Adapter
with LED charging indicator.
Includes 2 USB ports with the high efficiency
2.1 Amp and 1 Amp outputs making the
dual USB DC Adapter compatible with almost
all ipads, iphones, blackberries, and other
small electronics
The adaptive circuitry works with
international voltage standards.
Worry free charging with the intelligent
chip preventing overcharging.

* Your assessment is very important for improving the work of artificial intelligence, which forms the content of this project