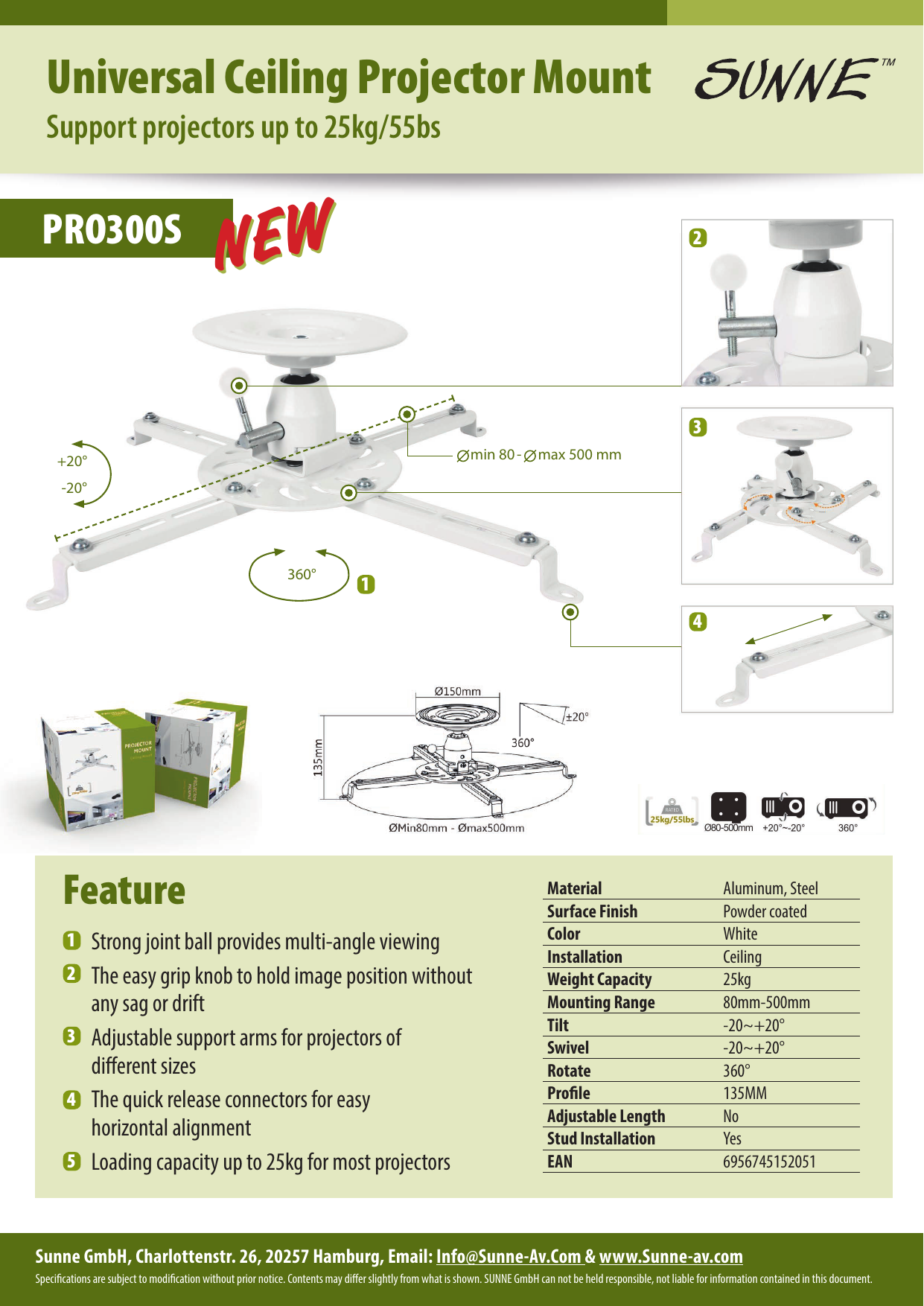 Universal Ceiling Projector Mount
Support projectors up to 25kg/55bs
PRO300S
NEW
2
3
min 80 -
+20°
max 500 mm
-20°
360°
1
4
Feature
1
2
3
4
5
Strong joint ball provides multi-angle viewing
The easy grip knob to hold image position without
any sag or drift
Adjustable support arms for projectors of
different sizes
The quick release connectors for easy
horizontal alignment
Loading capacity up to 25kg for most projectors
Material
Surface Finish
Color
Installation
Weight Capacity
Mounting Range
Tilt
Swivel
Rotate
Profile
Adjustable Length
Stud Installation
EAN
Aluminum, Steel
Powder coated
White
Ceiling
25kg
80mm-500mm
-20~+20°
-20~+20°
360°
135MM
No
Yes
6956745152051
Sunne GmbH, Charlottenstr. 26, 20257 Hamburg, Email: [email protected] & www.Sunne-av.com
Specifications are subject to modification without prior notice. Contents may differ slightly from what is shown. SUNNE GmbH can not be held responsible, not liable for information contained in this document.

* Your assessment is very important for improving the work of artificial intelligence, which forms the content of this project