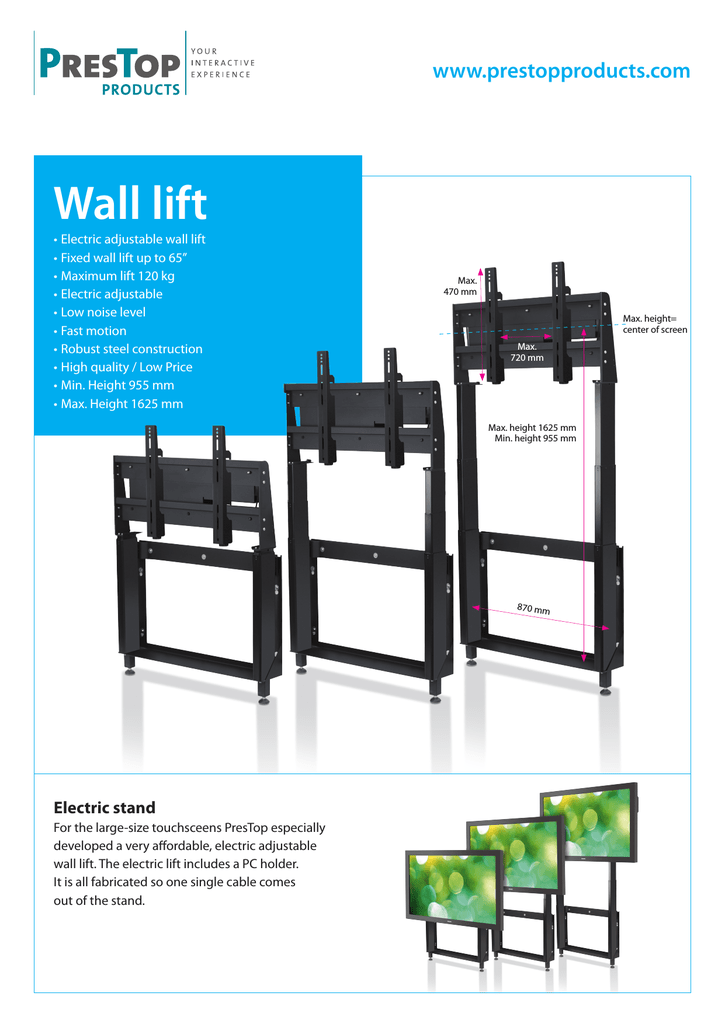 www.prestopproducts.com
Wall lift
•Electric adjustable wall lift
•Fixed wall lift up to 65"
•Maximum lift 120 kg
•Electric adjustable
•Low noise level
•Fast motion
•Robust steel construction
•High quality / Low Price
•Min. Height 955 mm
•Max. Height 1625 mm
Max.
470 mm
Max. height=
center of screen
Max.
720 mm
Max. height 1625 mm
Min. height 955 mm
870 mm
Electric stand
For the large-size touchsceens PresTop especially
developed a very affordable, electric adjustable
wall lift. The electric lift includes a PC holder.
It is all fabricated so one single cable comes
out of the stand.

* Your assessment is very important for improving the work of artificial intelligence, which forms the content of this project