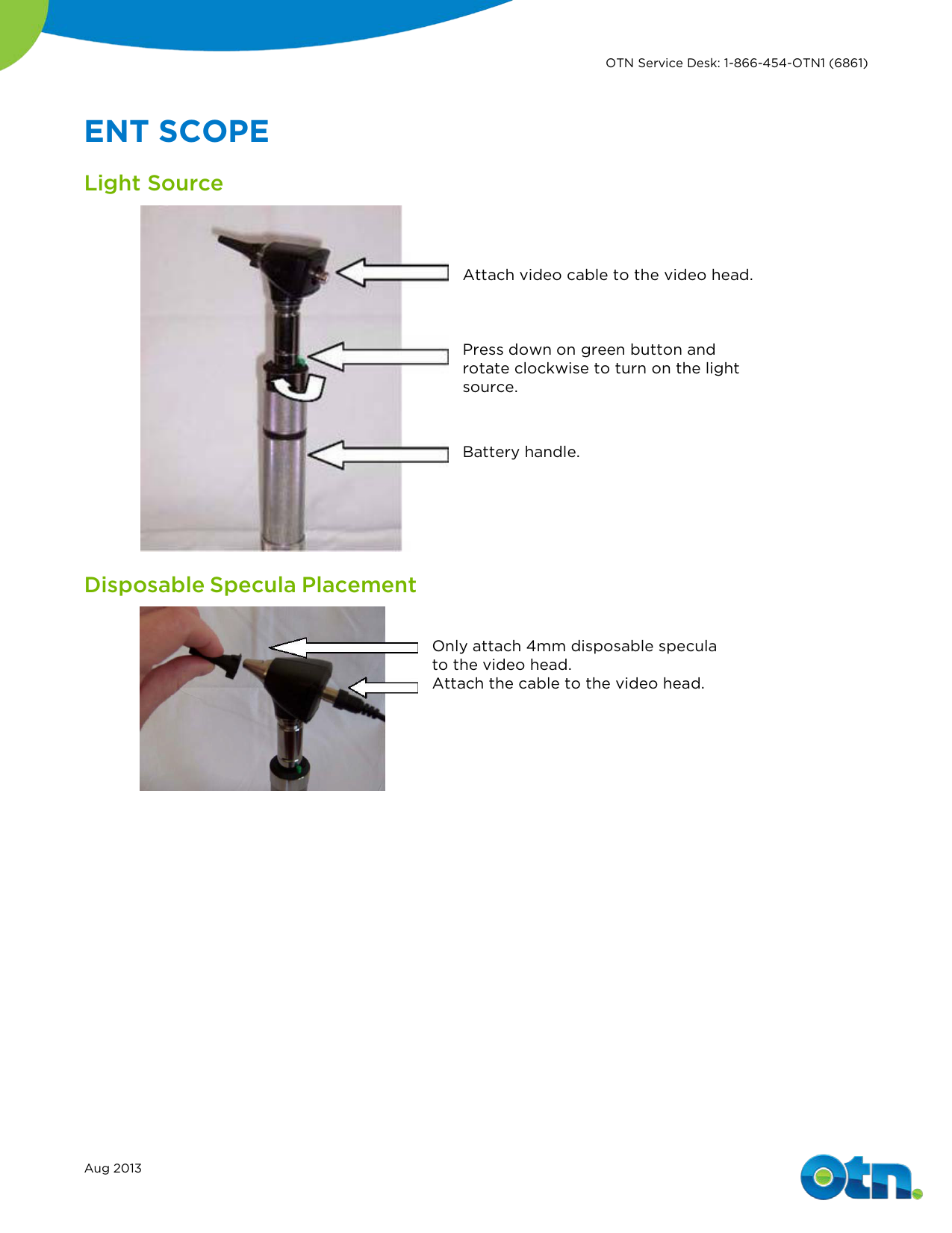 OTN Service Desk: 1-866-454-OTN1 (6861)
ENT SCOPE
Light Source
Attach video cable to the video head.
Press down on green button and
rotate clockwise to turn on the light
source.
Battery handle.
Disposable Specula Placement
Only attach 4mm disposable specula
to the video head.
Attach the cable to the video head.
Aug 2013
Recharging Otoscope System
Unscrew handle to expose power
outlet prongs.
Insert prongs into wall outlet to
charge system.
Rechargeable Batteries
Unscrew bottom of handle and remove batteries
if they are not functioning.
Otoscope requires 2 D batteries.
Note: Batteries must be kept charged as there are
no other.
Camera Source Selection
Switch from main camera to the
switchbox located on right side of
iDoc system.
Then, press on the second square
button labeled "ENT SCOPE".

* Your assessment is very important for improving the work of artificial intelligence, which forms the content of this project