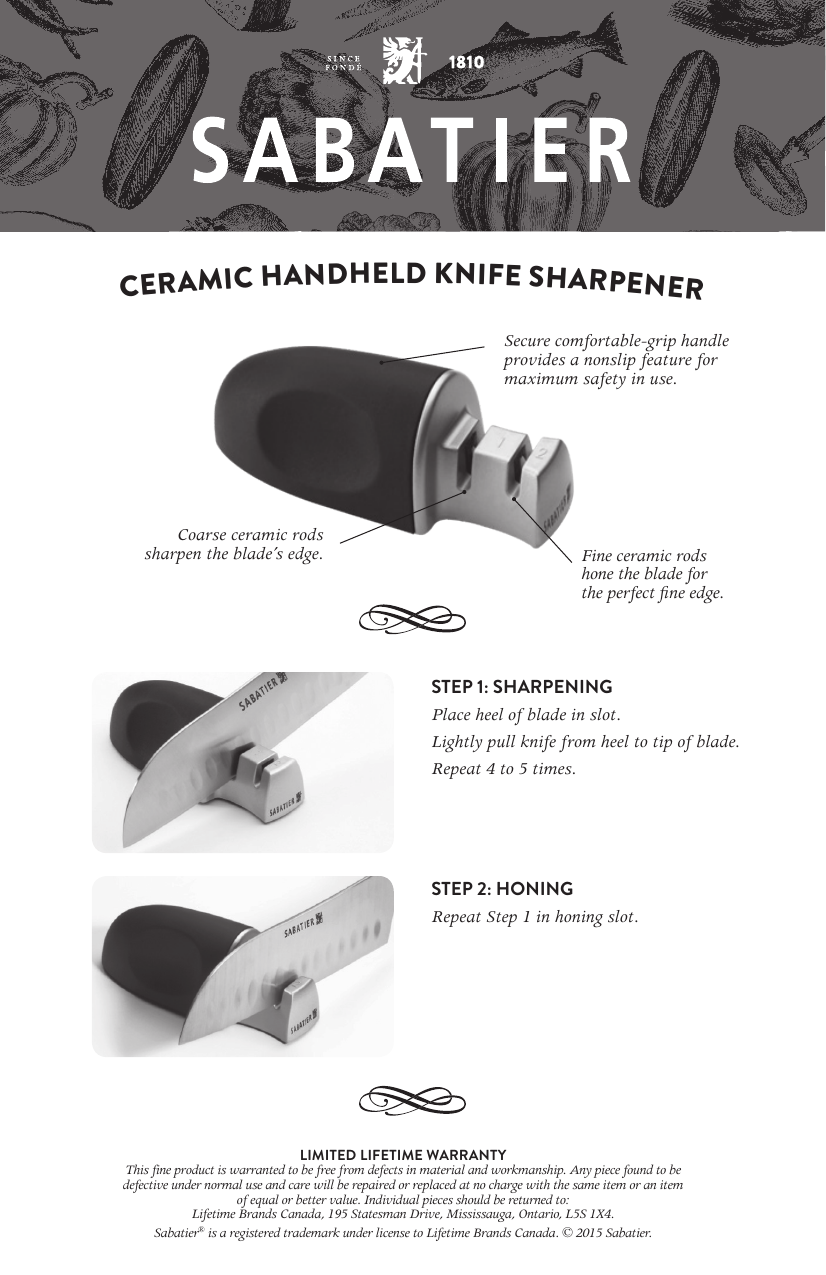 CERAMIC HANDHELD KNIFE SHARPENER
Secure comfortable-grip handle
provides a nonslip feature for
maximum safety in use.
Coarse ceramic rods
sharpen the blade's edge.
Fine ceramic rods
hone the blade for
the perfect fine edge.
STEP 1: SHARPENING
Place heel of blade in slot.
Lightly pull knife from heel to tip of blade.
Repeat 4 to 5 times.
STEP 2: HONING
Repeat Step 1 in honing slot.
LIMITED LIFETIME WARRANTY
This fine product is warranted to be free from defects in material and workmanship. Any piece found to be
defective under normal use and care will be repaired or replaced at no charge with the same item or an item
of equal or better value. Individual pieces should be returned to:
Lifetime Brands Canada, 195 Statesman Drive, Mississauga, Ontario, L5S 1X4.
®
Sabatier is a registered trademark under license to Lifetime Brands Canada. © 2015 Sabatier.

* Your assessment is very important for improving the work of artificial intelligence, which forms the content of this project