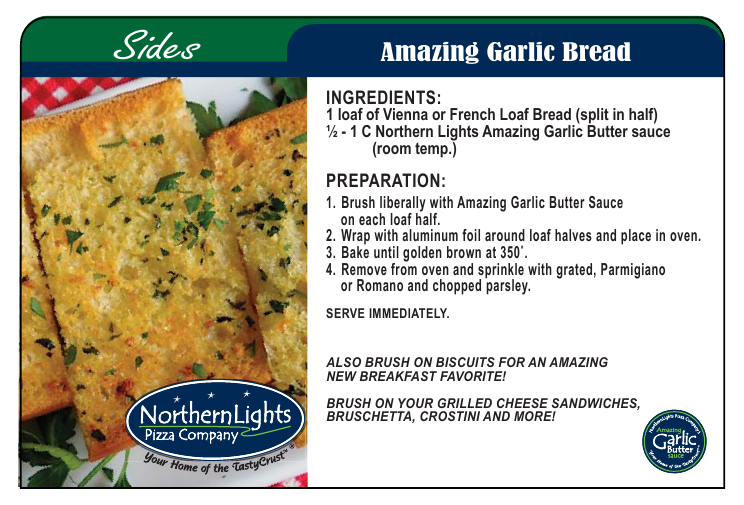 Sides
Amazing Garlic Bread
INGREDIENTS:
1 loaf of Vienna or French Loaf Bread (split in half)
½ - 1 C Northern Lights Amazing Garlic Butter sauce
(room temp.)
PREPARATION:
1. Brush liberally with Amazing Garlic Butter Sauce
on each loaf half.
2. Wrap with aluminum foil around loaf halves and place in oven.
3. Bake until golden brown at 350˚.
4. Remove from oven and sprinkle with grated, Parmigiano
or Romano and chopped parsley.
SERVE IMMEDIATELY.
ALSO BRUSH ON BISCUITS FOR AN AMAZING
NEW BREAKFAST FAVORITE!
BRUSH ON YOUR GRILLED CHEESE SANDWICHES,
BRUSCHETTA, CROSTINI AND MORE!

* Your assessment is very important for improving the work of artificial intelligence, which forms the content of this project