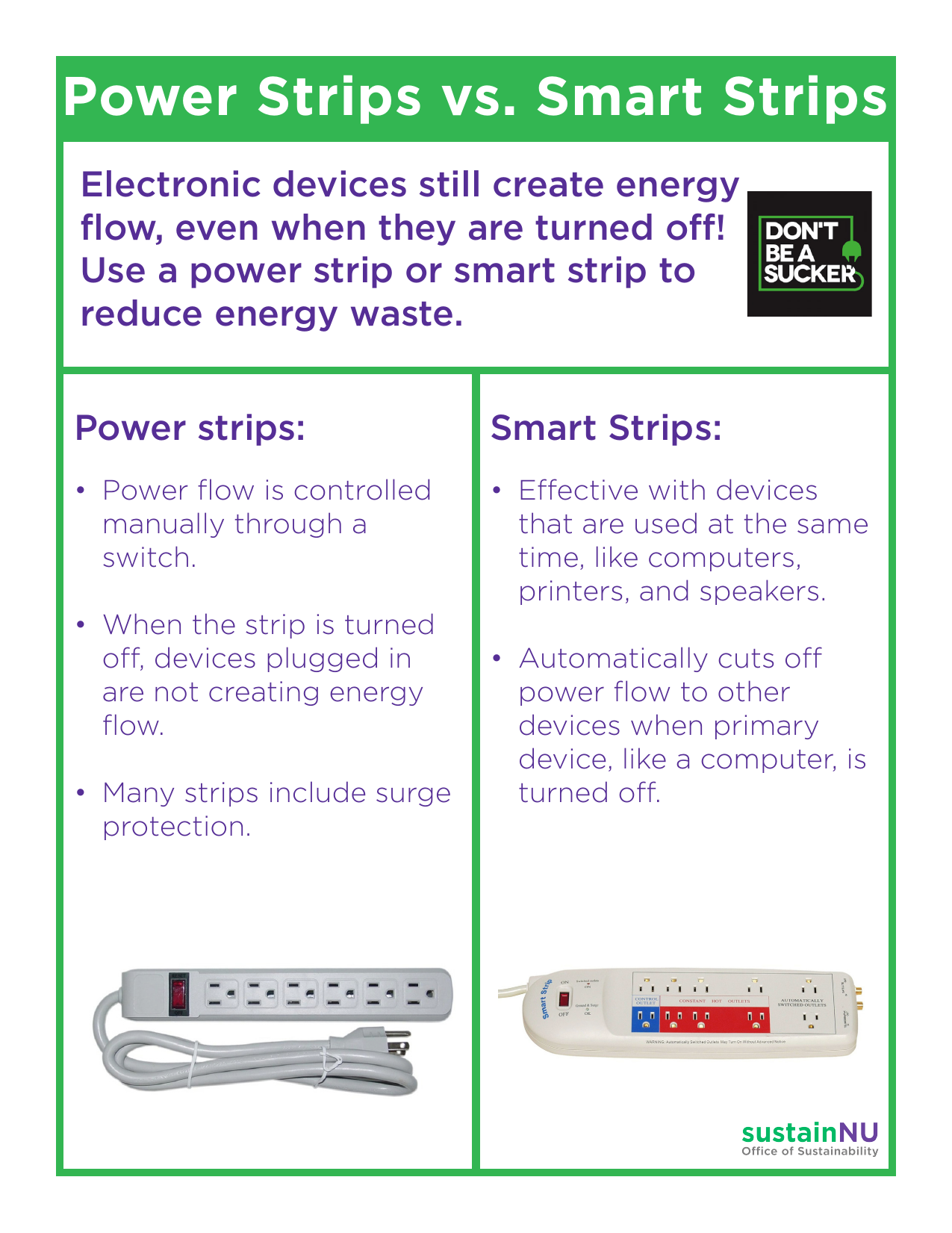 Power Strips vs. Smart Strips
Electronic devices still create energy
flow, even when they are turned off!
Use a power strip or smart strip to
reduce energy waste.
Power strips:
Smart Strips:
• Power flow is controlled
manually through a
switch.
• Effective with devices
that are used at the same
time, like computers,
printers, and speakers.
• When the strip is turned
off, devices plugged in
are not creating energy
flow.
• Many strips include surge
protection.
• Automatically cuts off
power flow to other
devices when primary
device, like a computer, is
turned off.

* Your assessment is very important for improving the work of artificial intelligence, which forms the content of this project