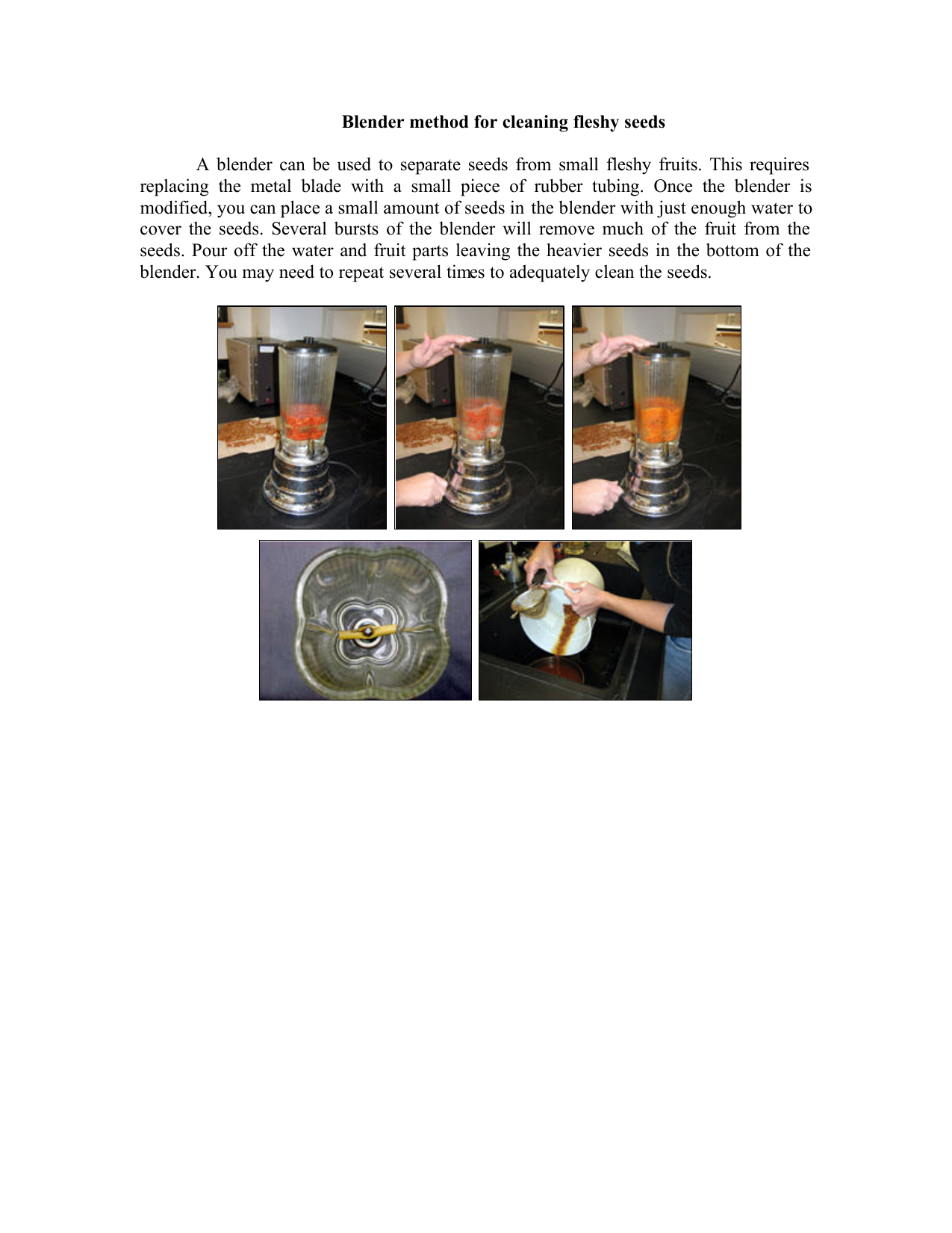 Blender method for cleaning fleshy seeds
A blender can be used to separate seeds from small fleshy fruits. This requires
replacing the metal blade with a small piece of rubber tubing. Once the blender is
modified, you can place a small amount of seeds in the blender with just enough water to
cover the seeds. Several bursts of the blender will remove much of the fruit from the
seeds. Pour off the water and fruit parts leaving the heavier seeds in the bottom of the
blender. You may need to repeat several times to adequately clean the seeds.

* Your assessment is very important for improving the work of artificial intelligence, which forms the content of this project