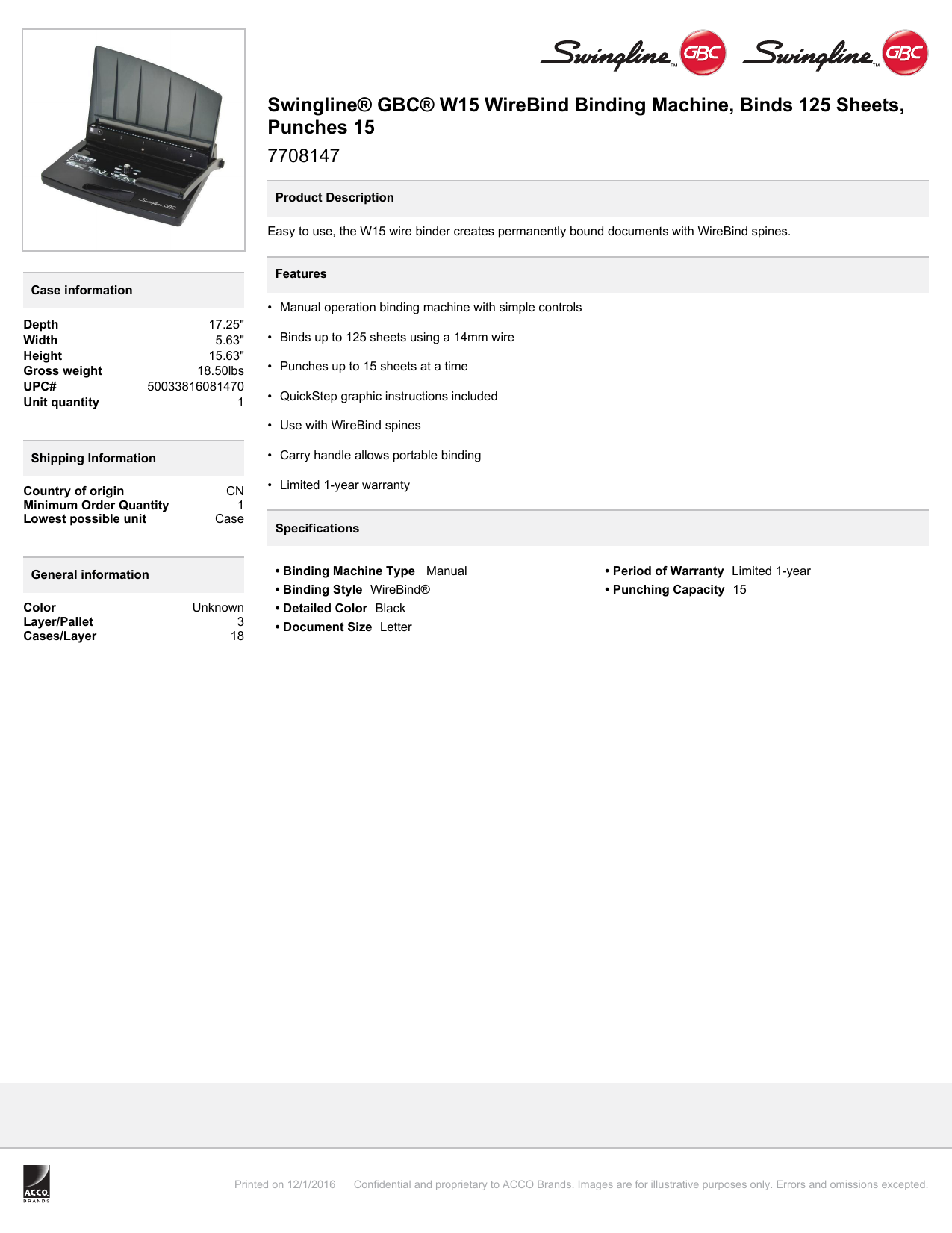 Swingline® GBC® W15 WireBind Binding Machine, Binds 125 Sheets,
Punches 15
7708147
Product Description
Easy to use, the W15 wire binder creates permanently bound documents with WireBind spines.
Features
Case information
• Manual operation binding machine with simple controls
Depth
Width
Height
Gross weight
UPC#
Unit quantity
17.25"
5.63"
15.63"
18.50lbs
50033816081470
1
• Binds up to 125 sheets using a 14mm wire
• Punches up to 15 sheets at a time
• QuickStep graphic instructions included
• Use with WireBind spines
• Carry handle allows portable binding
Shipping Information
Country of origin
Minimum Order Quantity
Lowest possible unit
CN
1
Case
General information
Color
Layer/Pallet
Cases/Layer
Unknown
3
18
• Limited 1-year warranty
Specifications
• Binding Machine Type Manual
• Binding Style WireBind®
• Detailed Color Black
• Document Size Letter
Printed on 12/1/2016
• Period of Warranty Limited 1-year
• Punching Capacity 15
Confidential and proprietary to ACCO Brands. Images are for illustrative purposes only. Errors and omissions excepted.

* Your assessment is very important for improving the work of artificial intelligence, which forms the content of this project