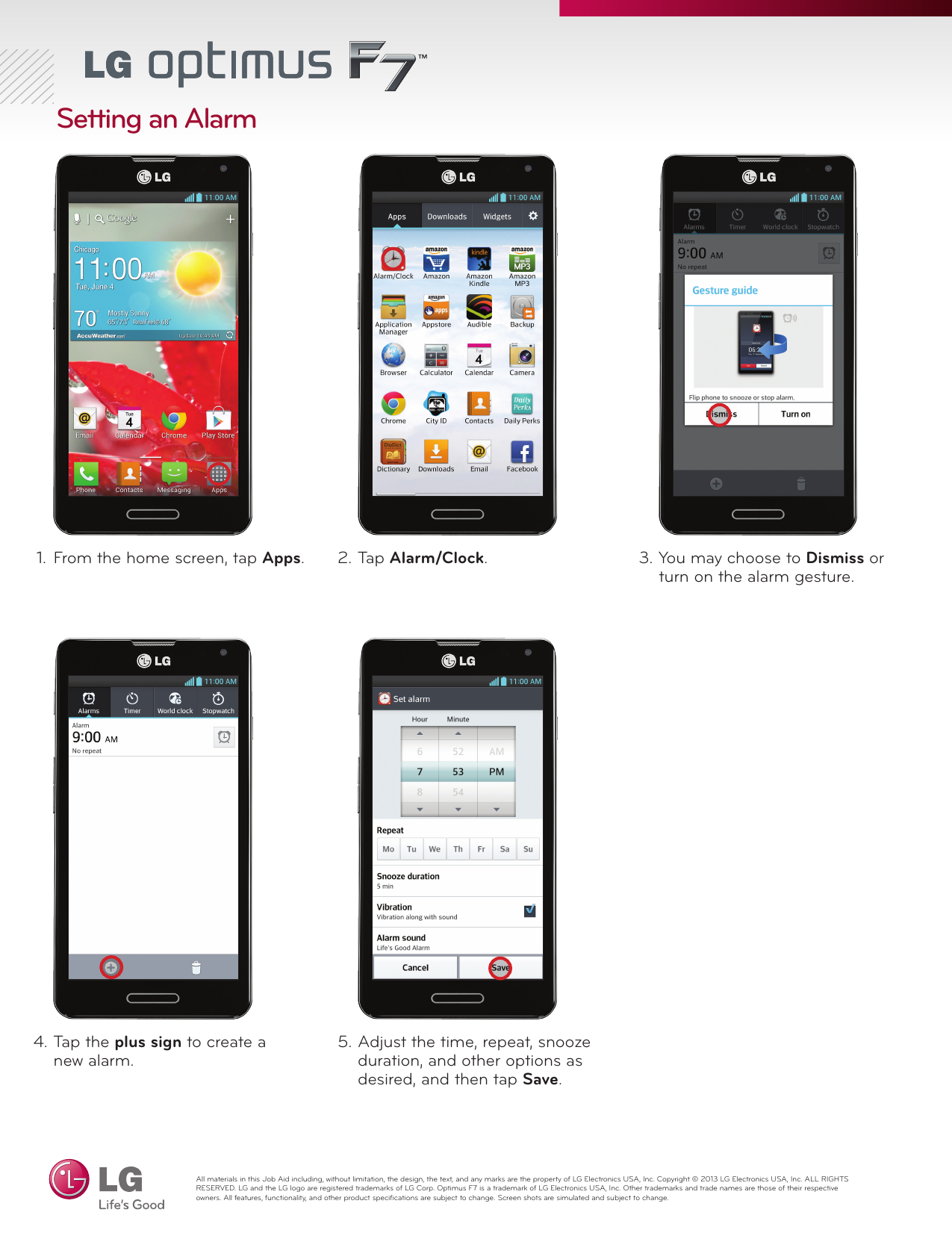 Setting an Alarm
1.From the home screen, tap Apps.
2.Tap Alarm/Clock.
4.Tap the plus sign to create a
new alarm.
5.Adjust the time, repeat, snooze
duration, and other options as
desired, and then tap Save.
3.You may choose to Dismiss or
turn on the alarm gesture.
All materials in this Job Aid including, without limitation, the design, the text, and any marks are the property of LG Electronics USA, Inc. Copyright © 2013 LG Electronics USA, Inc. ALL RIGHTS
RESERVED. LG and the LG logo are registered trademarks of LG Corp. Optimus F7 is a trademark of LG Electronics USA, Inc. Other trademarks and trade names are those of their respective
owners. All features, functionality, and other product specifications are subject to change. Screen shots are simulated and subject to change.

* Your assessment is very important for improving the work of artificial intelligence, which forms the content of this project