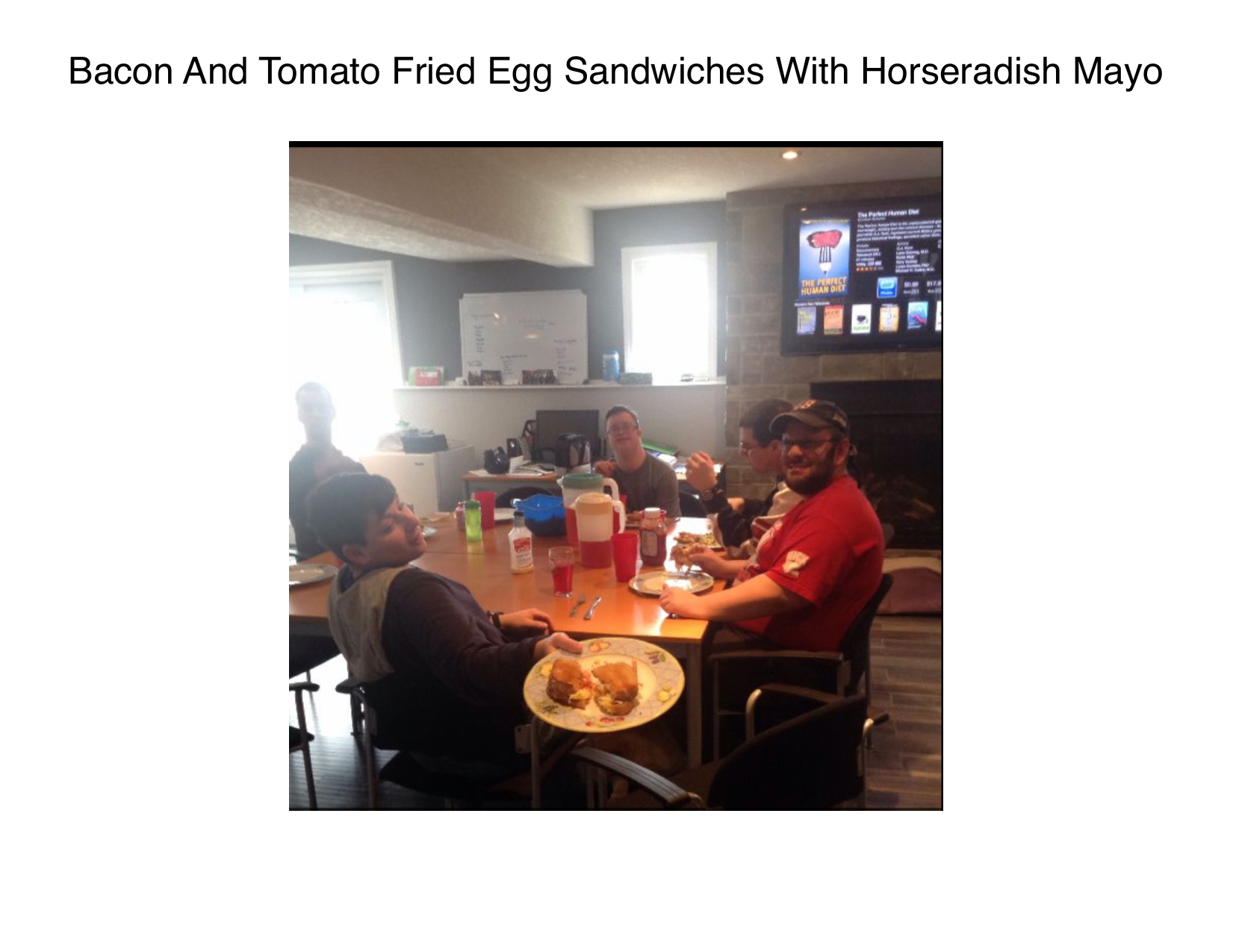 Bacon And Tomato Fried Egg Sandwiches With Horseradish Mayo
You will need: microwaveable bacon, eggs, whole wheat
bread, cheddar cheese, olive oil, tomato, mayonnaise,
cutting board, sharp knife, butter knife, flipper, frying pan
and toaster.
Place bacon onto a plate.
Heat on high for 10 seconds per slice.
Remove bacon from microwave carefully and set aside.
Place frying pan on stove top.
Add 1 tablespoon of olive oil to frying pan.
Turn appropriate stove dial to medium.
Break egg into frying pan.
Reduce heat to low.
Set oven timer for 3 minutes or cook until whites are
completely set and yolk starts to tighten.
Flip egg over and set oven timer for 1 minute.
Turn off stove dial.
Place two slices of bread into the toaster.
When toast is done, place on a plate.
Using a knife and cutting board, slice the tomato.
Using a knife and cutting board, thinly slice the cheese.
Use a butter knife to spread mayonnaise onto one slice
of toast.
Place 2 slices of cheese, 1 slice of tomato, 2 slices of
bacon and one fried egg onto 1 slice of toast.
Place another slice of toast on top.
Enjoy!

* Your assessment is very important for improving the work of artificial intelligence, which forms the content of this project