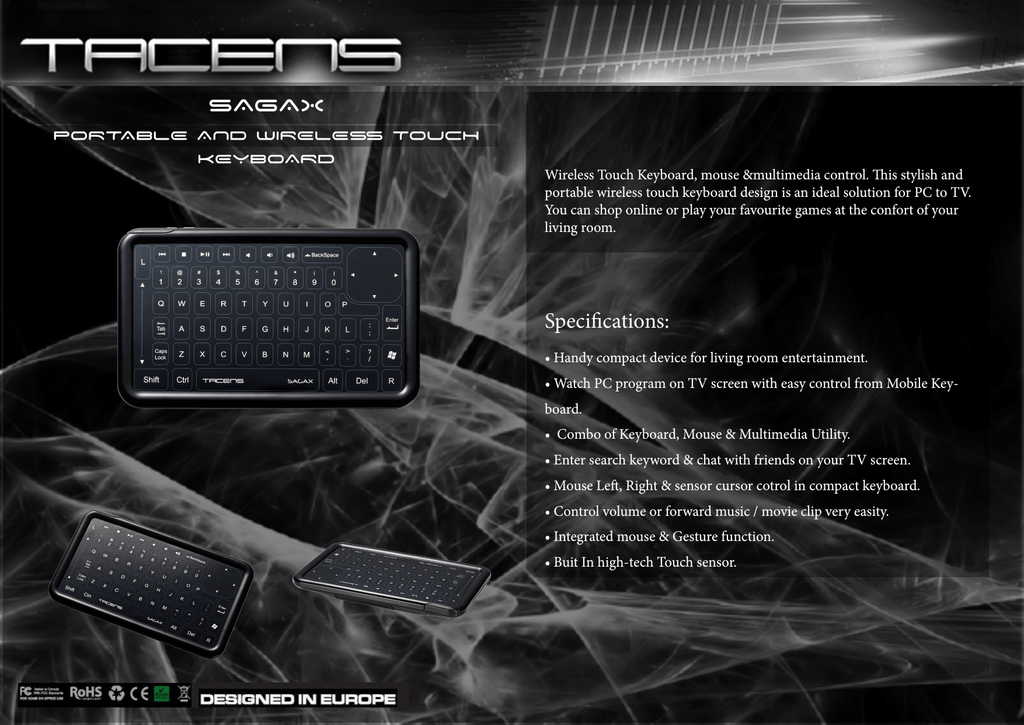 SAGAX
PORTABLE AND WIRELESS TOUCH
KEYBOARD
Wireless Touch Keyboard, mouse &multimedia control. This stylish and
portable wireless touch keyboard design is an ideal solution for PC to TV.
You can shop online or play your favourite games at the confort of your
living room.
Specifications:
• Handy compact device for living room entertainment.
• Watch PC program on TV screen with easy control from Mobile Keyboard.
• Combo of Keyboard, Mouse & Multimedia Utility.
• Enter search keyword & chat with friends on your TV screen.
• Mouse Left, Right & sensor cursor cotrol in compact keyboard.
• Control volume or forward music / movie clip very easity.
• Integrated mouse & Gesture function.
• Buit In high-tech Touch sensor.

* Your assessment is very important for improving the work of artificial intelligence, which forms the content of this project