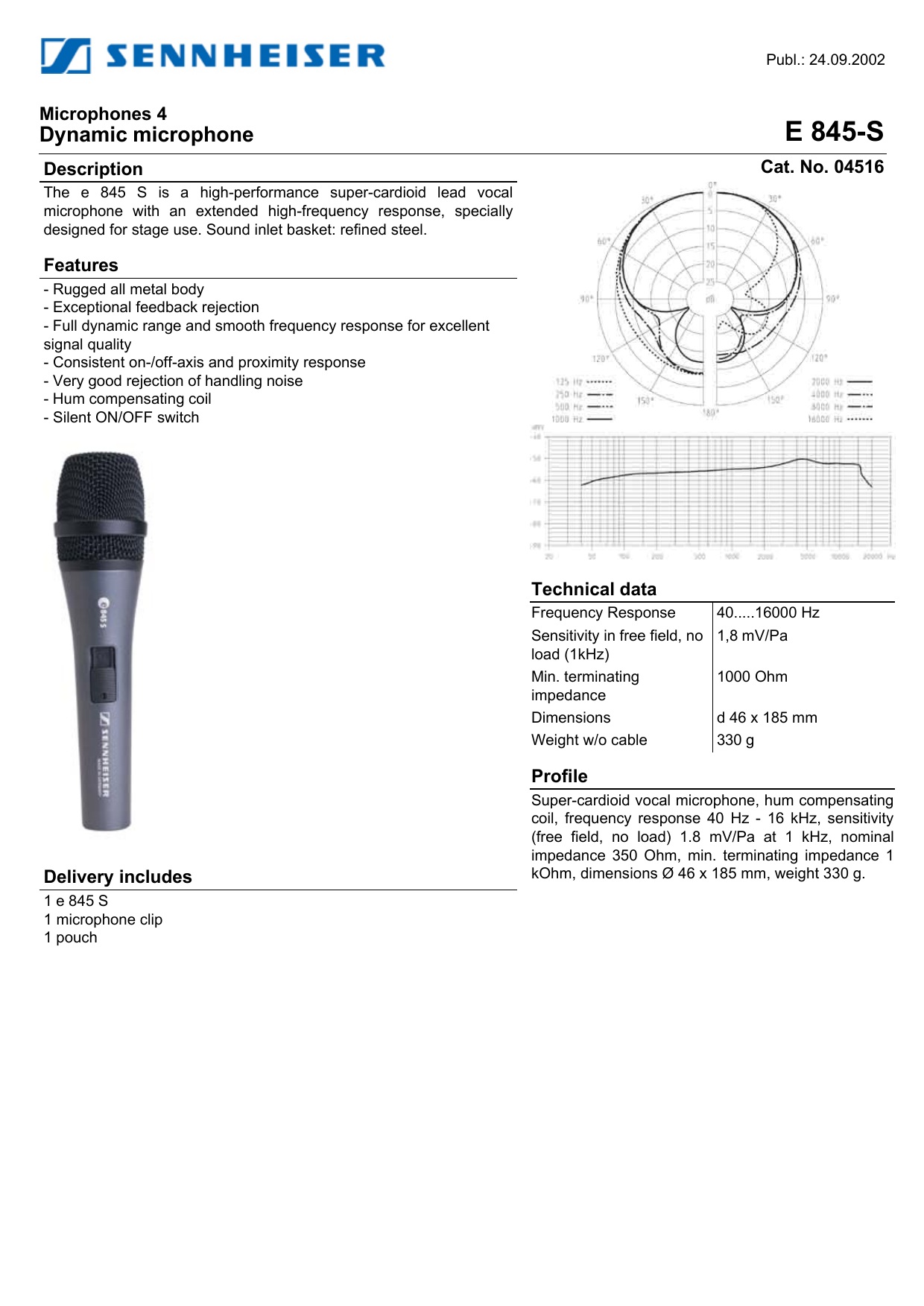 Publ.: 24.09.2002
Microphones 4
E 845-S
Dynamic microphone
Cat. No. 04516
Description
The e 845 S is a high-performance super-cardioid lead vocal
microphone with an extended high-frequency response, specially
designed for stage use. Sound inlet basket: refined steel.
Features
- Rugged all metal body
- Exceptional feedback rejection
- Full dynamic range and smooth frequency response for excellent
signal quality
- Consistent on-/off-axis and proximity response
- Very good rejection of handling noise
- Hum compensating coil
- Silent ON/OFF switch
Technical data
Frequency Response
Sensitivity in free field, no
load (1kHz)
Min. terminating
impedance
Dimensions
Weight w/o cable
40.....16000 Hz
1,8 mV/Pa
1000 Ohm
d 46 x 185 mm
330 g
Profile
Delivery includes
1 e 845 S
1 microphone clip
1 pouch
Super-cardioid vocal microphone, hum compensating
coil, frequency response 40 Hz - 16 kHz, sensitivity
(free field, no load) 1.8 mV/Pa at 1 kHz, nominal
impedance 350 Ohm, min. terminating impedance 1
kOhm, dimensions Ø 46 x 185 mm, weight 330 g.

* Your assessment is very important for improving the work of artificial intelligence, which forms the content of this project