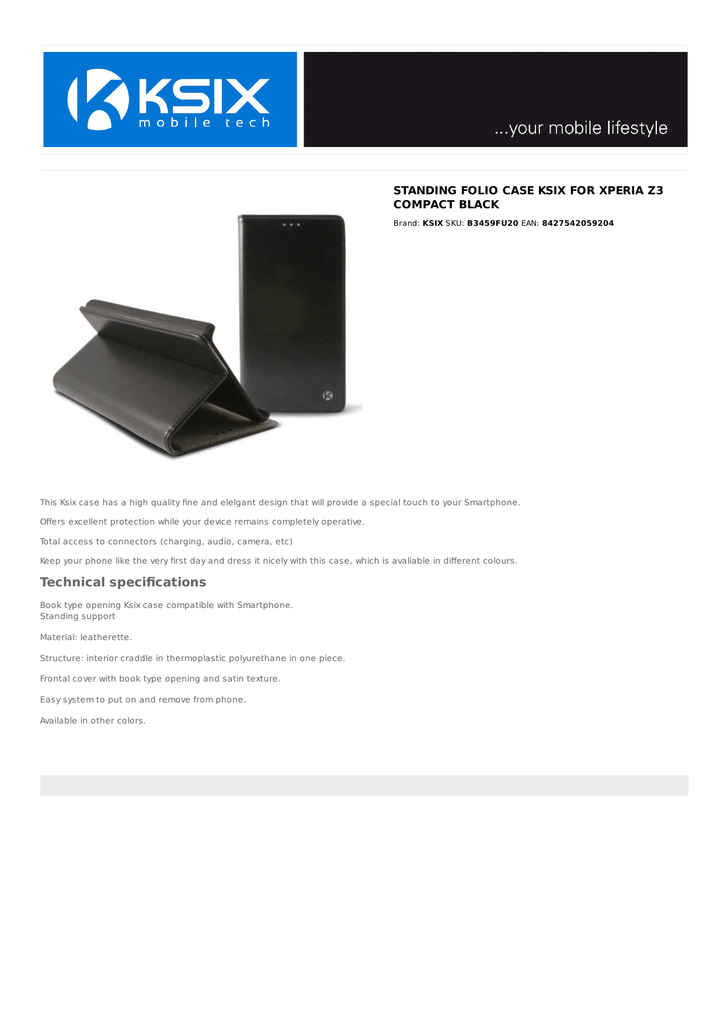 STANDING FOLIO CASE KSIX FOR XPERIA Z3
COMPACT BLACK
Brand: KSIX SKU: B3459FU20 EAN: 8427542059204
This Ksix case has a high quality fine and elelgant design that will provide a special touch to your Smartphone.
Offers excellent protection while your device remains completely operative.
Total access to connectors (charging, audio, camera, etc)
Keep your phone like the very first day and dress it nicely with this case, which is avaliable in different colours.
Technical specifications
Book type opening Ksix case compatible with Smartphone.
Standing support
Material: leatherette.
Structure: interior craddle in thermoplastic polyurethane in one piece.
Frontal cover with book type opening and satin texture.
Easy system to put on and remove from phone.
Available in other colors.

* Your assessment is very important for improving the work of artificial intelligence, which forms the content of this project