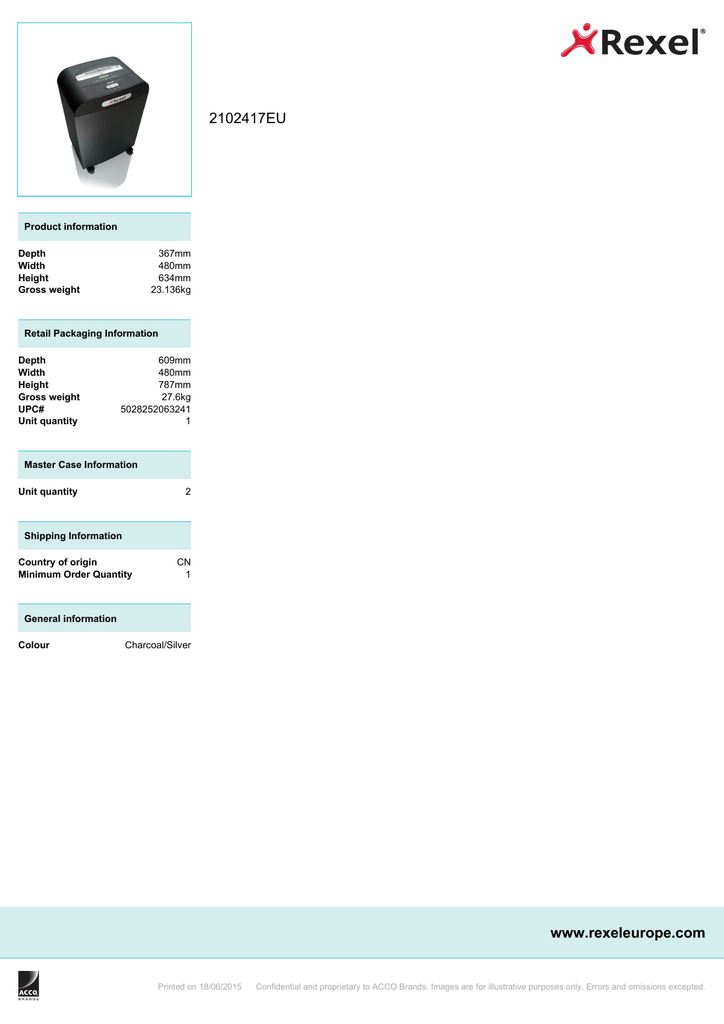 2102417EU
Product information
Depth
Width
Height
Gross weight
367mm
480mm
634mm
23.136kg
Retail Packaging Information
Depth
Width
Height
Gross weight
UPC#
Unit quantity
609mm
480mm
787mm
27.6kg
5028252063241
1
Master Case Information
Unit quantity
2
Shipping Information
Country of origin
Minimum Order Quantity
CN
1
General information
Colour
Charcoal/Silver
www.rexeleurope.com
Printed on 18/06/2015
Confidential and proprietary to ACCO Brands. Images are for illustrative purposes only. Errors and omissions excepted.

* Your assessment is very important for improving the work of artificial intelligence, which forms the content of this project