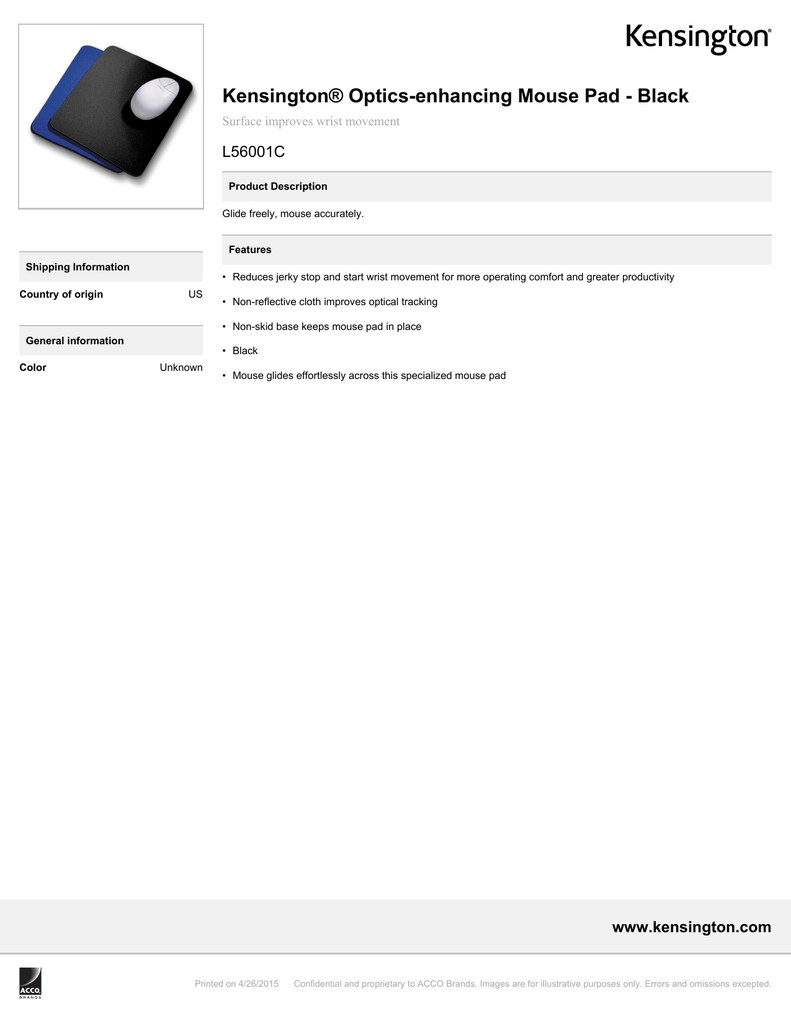 Kensington® Optics-enhancing Mouse Pad - Black
Surface improves wrist movement
L56001C
Product Description
Glide freely, mouse accurately.
Features
Shipping Information
• Reduces jerky stop and start wrist movement for more operating comfort and greater productivity
Country of origin
US
• Non-reflective cloth improves optical tracking
• Non-skid base keeps mouse pad in place
General information
• Black
Color
Unknown
• Mouse glides effortlessly across this specialized mouse pad
www.kensington.com
Printed on 4/26/2015
Confidential and proprietary to ACCO Brands. Images are for illustrative purposes only. Errors and omissions excepted.

* Your assessment is very important for improving the work of artificial intelligence, which forms the content of this project