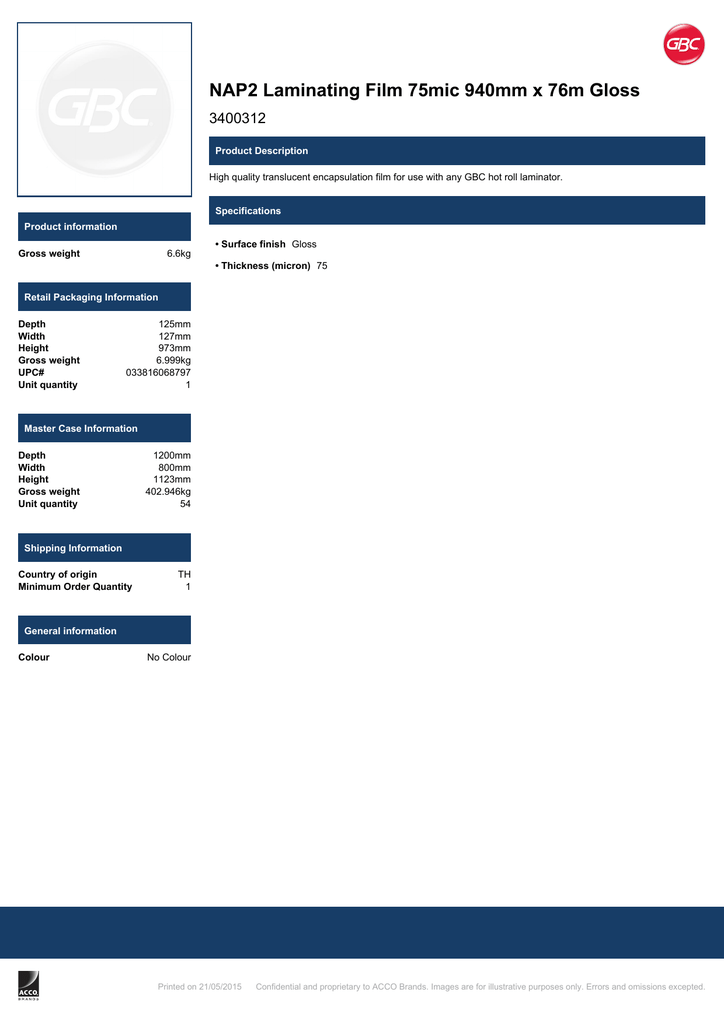 NAP2 Laminating Film 75mic 940mm x 76m Gloss
3400312
Product Description
High quality translucent encapsulation film for use with any GBC hot roll laminator.
Specifications
Product information
• Surface finish Gloss
Gross weight
6.6kg
• Thickness (micron) 75
Retail Packaging Information
Depth
Width
Height
Gross weight
UPC#
Unit quantity
125mm
127mm
973mm
6.999kg
033816068797
1
Master Case Information
Depth
Width
Height
Gross weight
Unit quantity
1200mm
800mm
1123mm
402.946kg
54
Shipping Information
Country of origin
Minimum Order Quantity
TH
1
General information
Colour
No Colour
Printed on 21/05/2015
Confidential and proprietary to ACCO Brands. Images are for illustrative purposes only. Errors and omissions excepted.

* Your assessment is very important for improving the work of artificial intelligence, which forms the content of this project