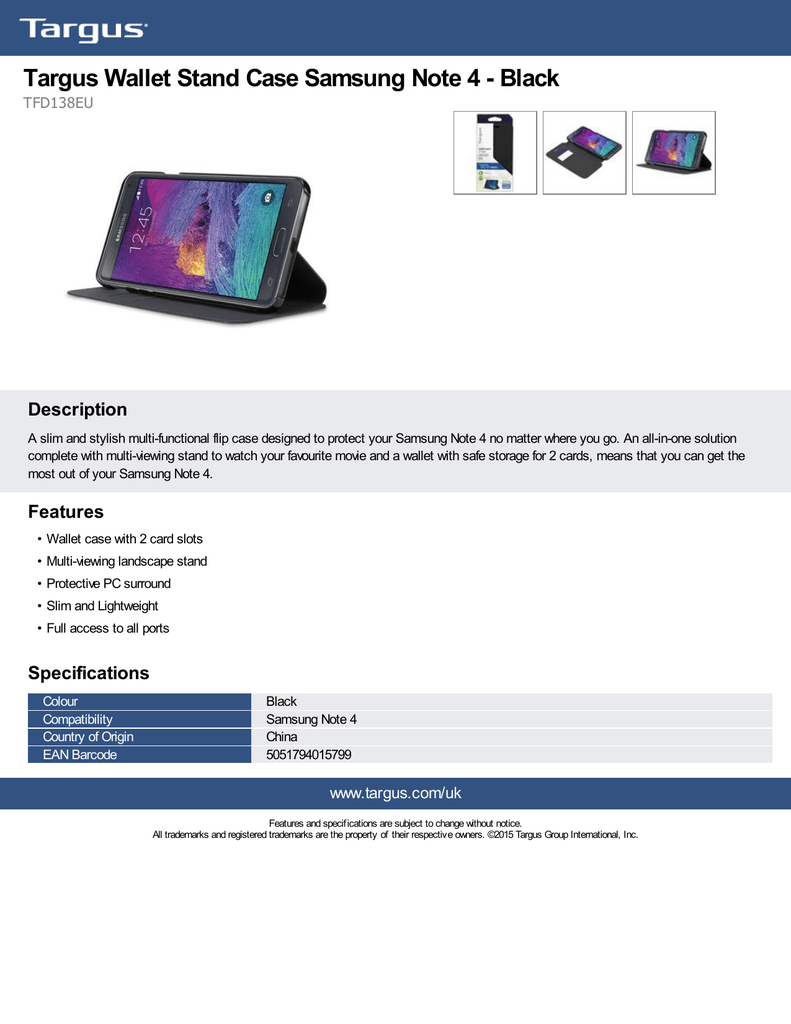 Targus Wallet Stand Case Samsung Note 4 - Black
TFD138EU
Description
A slim and stylish multi-functional flip case designed to protect your Samsung Note 4 no matter where you go. An all-in-one solution
complete with multi-viewing stand to watch your favourite movie and a wallet with safe storage for 2 cards, means that you can get the
most out of your Samsung Note 4.
Features
•
•
•
•
•
Wallet case with 2 card slots
Multi-viewing landscape stand
Protective PC surround
Slim and Lightweight
Full access to all ports
Specifications
Colour
Compatibility
Country of Origin
EAN Barcode
Black
Samsung Note 4
China
5051794015799
www.targus.com/uk
Features and specifications are subject to change without notice.
All trademarks and registered trademarks are the property of their respective owners. ©2015 Targus Group International, Inc.

* Your assessment is very important for improving the work of artificial intelligence, which forms the content of this project