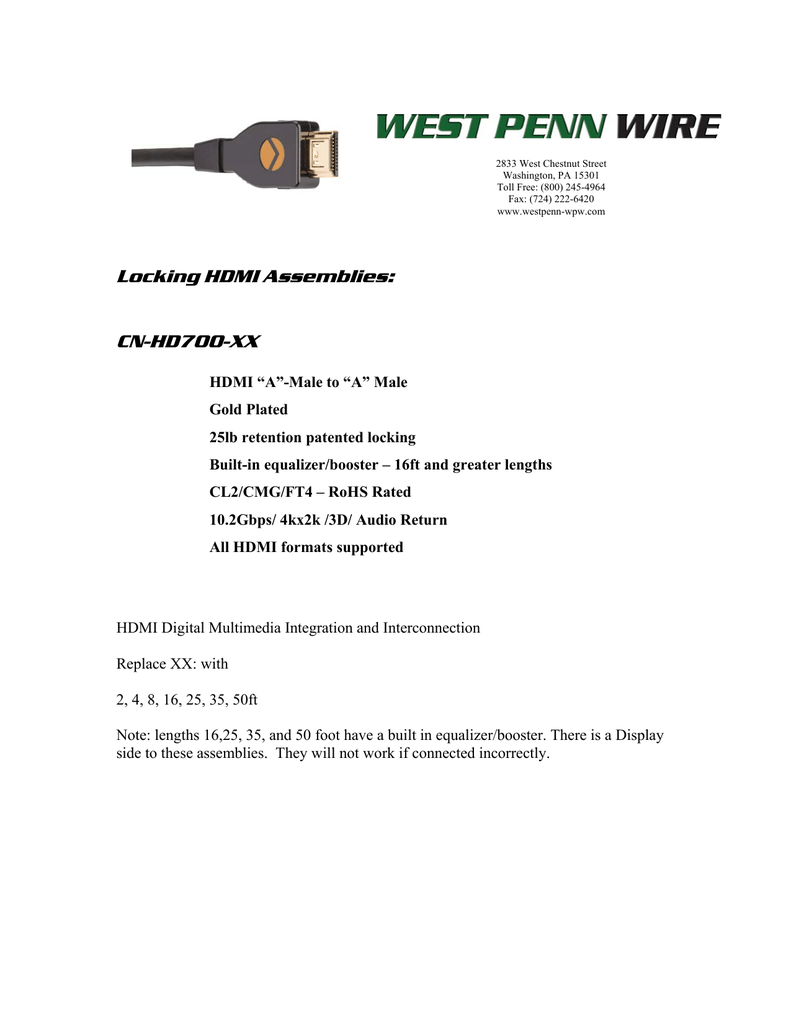 2833 West Chestnut Street
Washington, PA 15301
Toll Free: (800) 245-4964
Fax: (724) 222-6420
www.westpenn-wpw.com
Locking HDMI Assemblies:
CN-HD700-XX
HDMI "A"-Male to "A" Male
Gold Plated
25lb retention patented locking
Built-in equalizer/booster – 16ft and greater lengths
CL2/CMG/FT4 – RoHS Rated
10.2Gbps/ 4kx2k /3D/ Audio Return
All HDMI formats supported
HDMI Digital Multimedia Integration and Interconnection
Replace XX: with
2, 4, 8, 16, 25, 35, 50ft
Note: lengths 16,25, 35, and 50 foot have a built in equalizer/booster. There is a Display
side to these assemblies. They will not work if connected incorrectly.

* Your assessment is very important for improving the work of artificial intelligence, which forms the content of this project