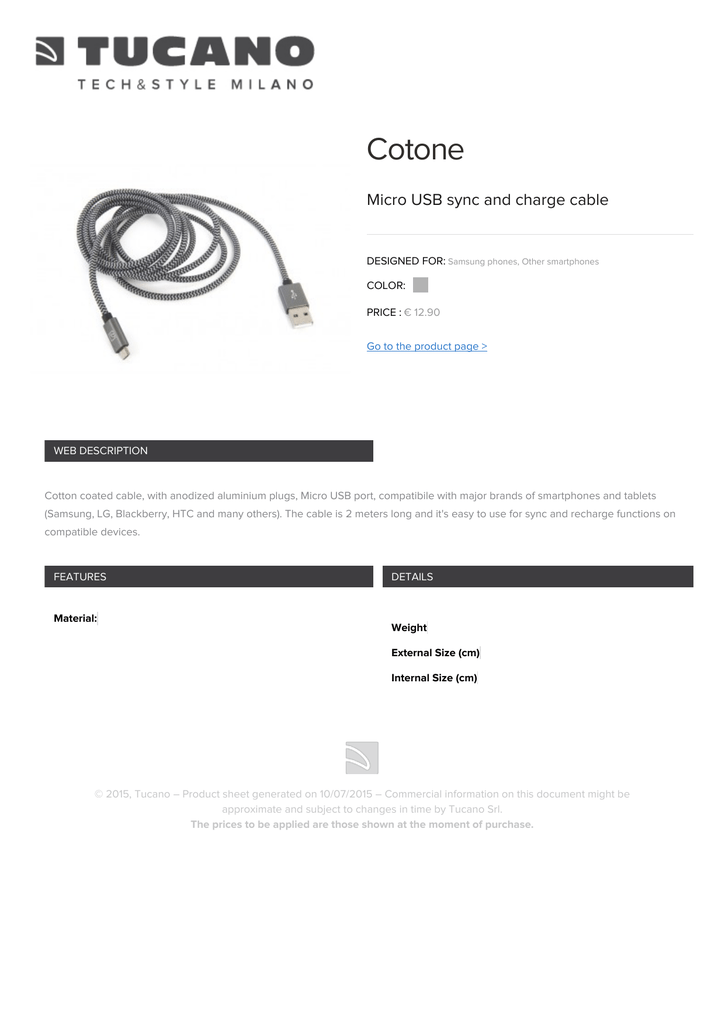 Cotone
Micro USB sync and charge cable
DESIGNED FOR: Samsung phones, Other smartphones
COLOR:
PRICE : € 12.90
Go to the product page >
WEB DESCRIPTION
Cotton coated cable, with anodized aluminium plugs, Micro USB port, compatibile with major brands of smartphones and tablets
(Samsung, LG, Blackberry, HTC and many others). The cable is 2 meters long and it's easy to use for sync and recharge functions on
compatible devices.
FEATURES
Material:
DETAILS
Weight
External Size (cm)
Internal Size (cm)
© 2015, Tucano – Product sheet generated on 10/07/2015 – Commercial information on this document might be
approximate and subject to changes in time by Tucano Srl.
The prices to be applied are those shown at the moment of purchase.

* Your assessment is very important for improving the work of artificial intelligence, which forms the content of this project