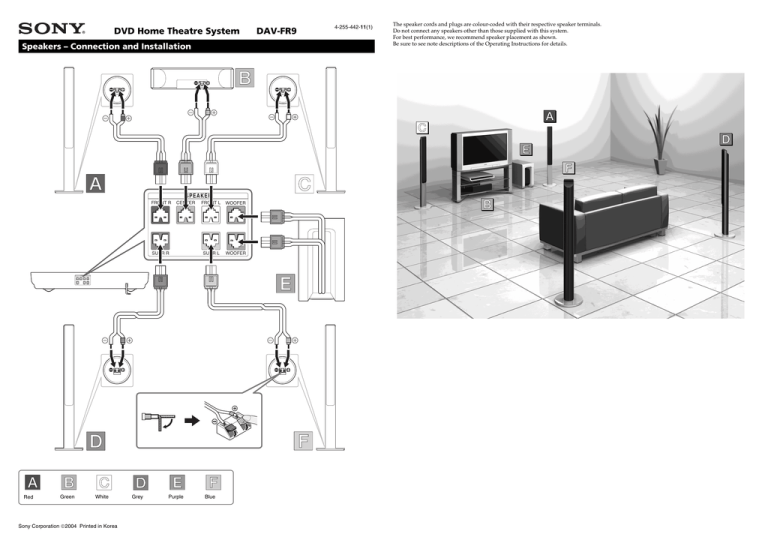 DVD Home Theatre System
DAV-FR9
Speakers – Connection and Installation
B
A
FRONT R
CENTER
SURR R
FRONT L
WOOFER
SURR L
WOOFER
E
SPEAKER
FRONT R
SURR R
CENTER
FRONT L
WOOFER
SURR L
WOOFER
C
SPEAKER
F
D
A
B
C
D
E
F
Red
Green
White
Grey
Purple
Blue
Sony Corporation 2004 Printed in Korea
4-255-442-11(1)
The speaker cords and plugs are colour-coded with their respective speaker terminals.
Do not connect any speakers other than those supplied with this system.
For best performance, we recommend speaker placement as shown.
Be sure to see note descriptions of the Operating Instructions for details.

* Your assessment is very important for improving the work of artificial intelligence, which forms the content of this project