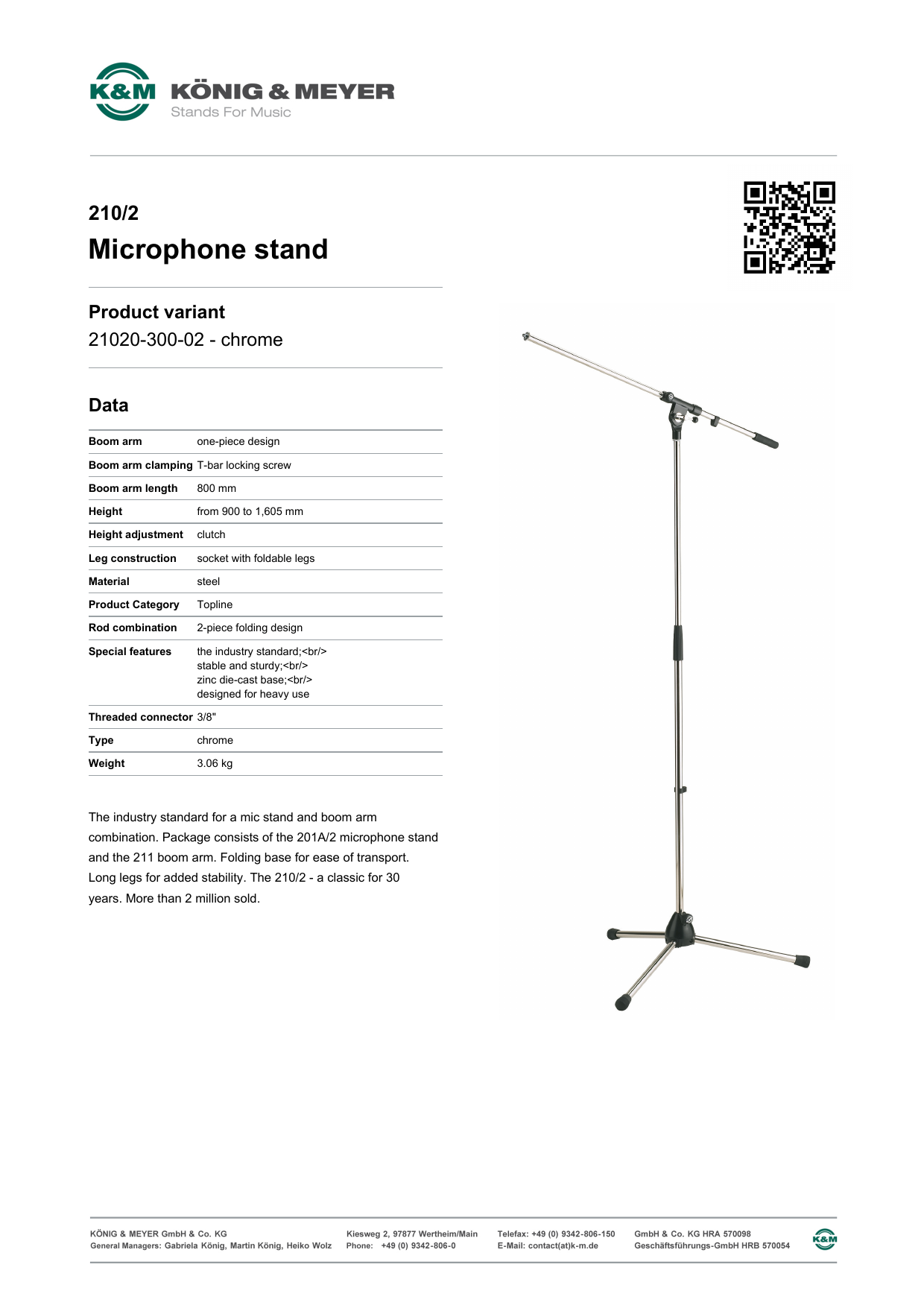 210/2
Microphone stand
Product variant
21020-300-02 - chrome
Data
Boom arm
one-piece design
Boom arm clamping T-bar locking screw
Boom arm length
800 mm
Height
from 900 to 1,605 mm
Height adjustment
clutch
Leg construction
socket with foldable legs
Material
steel
Product Category
Topline
Rod combination
2-piece folding design
Special features
the industry standard;<br/>
stable and sturdy;<br/>
zinc die-cast base;<br/>
designed for heavy use
Threaded connector 3/8"
Type
chrome
Weight
3.06 kg
The industry standard for a mic stand and boom arm
combination. Package consists of the 201A/2 microphone stand
and the 211 boom arm. Folding base for ease of transport.
Long legs for added stability. The 210/2 - a classic for 30
years. More than 2 million sold.

* Your assessment is very important for improving the work of artificial intelligence, which forms the content of this project