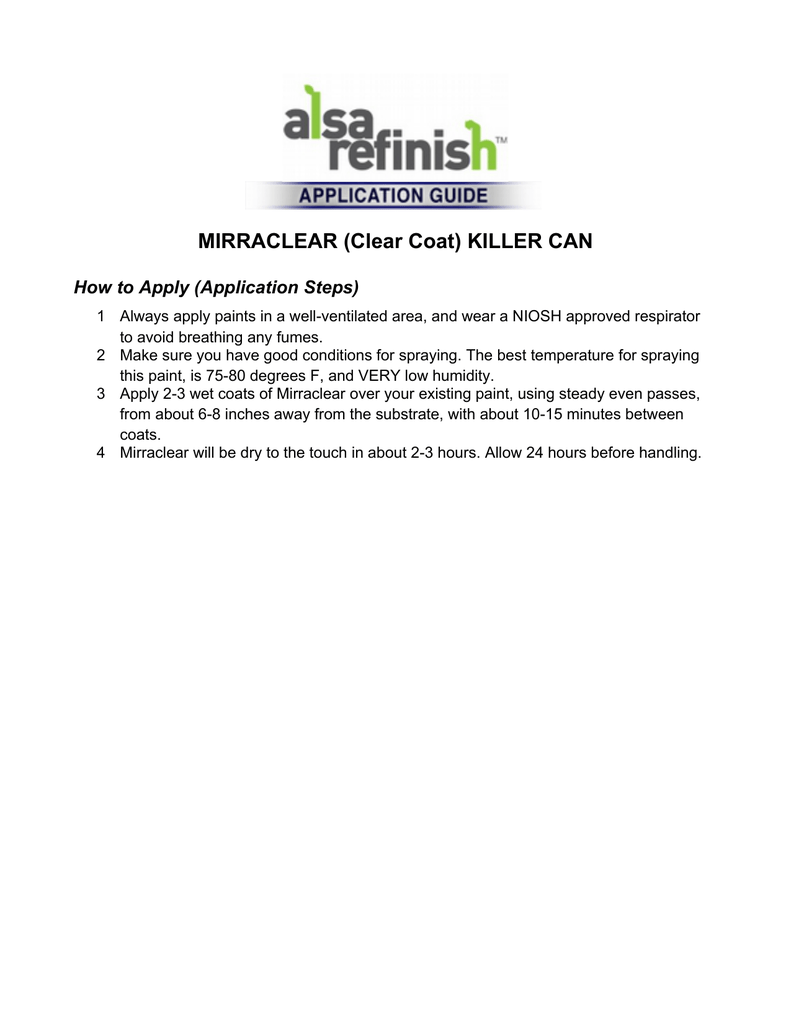 MIRRACLEAR (Clear Coat) KILLER CAN
How to Apply (Application Steps)
1 Always apply paints in a well-ventilated area, and wear a NIOSH approved respirator
to avoid breathing any fumes.
2 Make sure you have good conditions for spraying. The best temperature for spraying
this paint, is 75-80 degrees F, and VERY low humidity.
3 Apply 2-3 wet coats of Mirraclear over your existing paint, using steady even passes,
from about 6-8 inches away from the substrate, with about 10-15 minutes between
coats.
4 Mirraclear will be dry to the touch in about 2-3 hours. Allow 24 hours before handling.

* Your assessment is very important for improving the work of artificial intelligence, which forms the content of this project