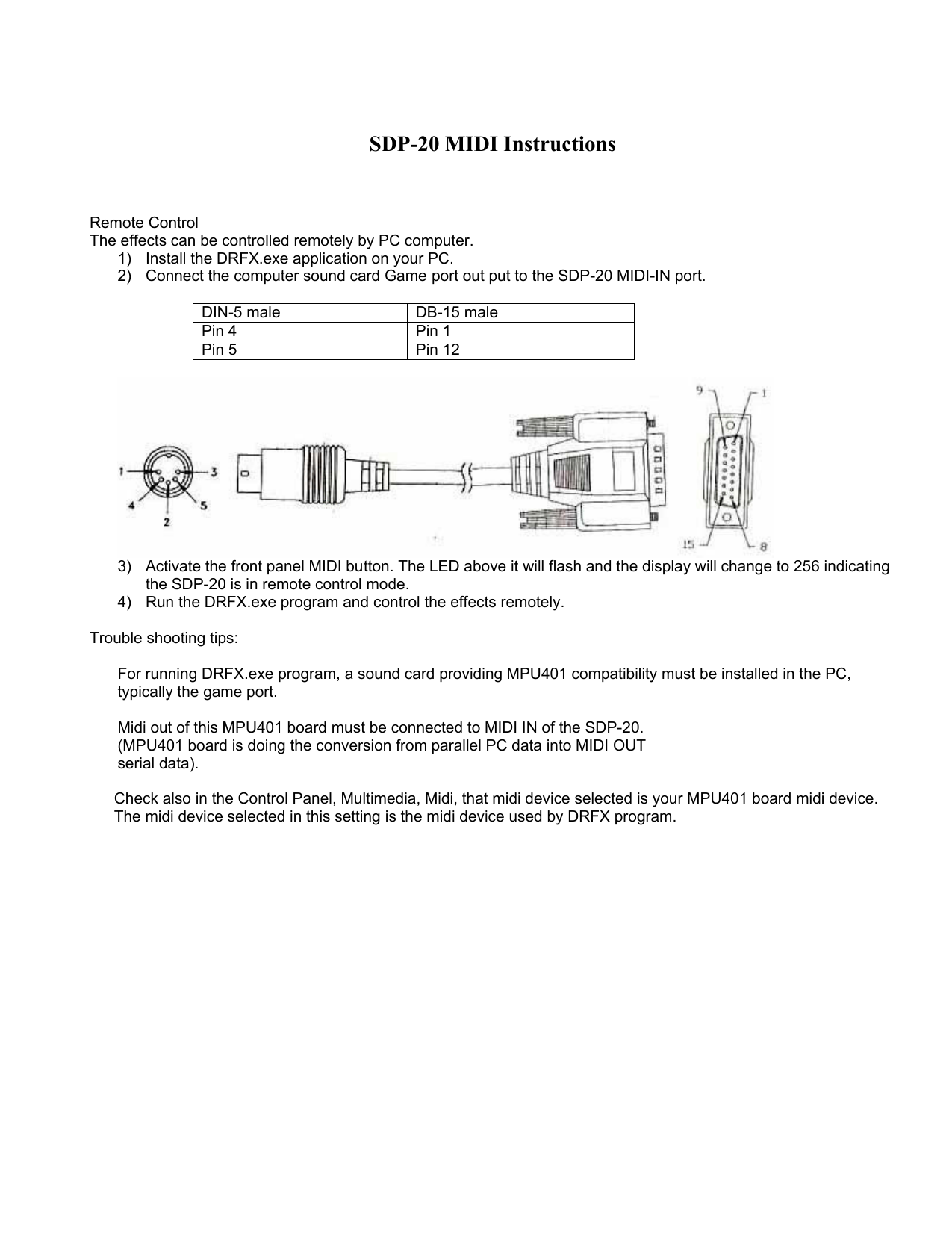 SDP-20 MIDI Instructions
Remote Control
The effects can be controlled remotely by PC computer.
1) Install the DRFX.exe application on your PC.
2) Connect the computer sound card Game port out put to the SDP-20 MIDI-IN port.
DIN-5 male
Pin 4
Pin 5
DB-15 male
Pin 1
Pin 12
3) Activate the front panel MIDI button. The LED above it will flash and the display will change to 256 indicating
the SDP-20 is in remote control mode.
4) Run the DRFX.exe program and control the effects remotely.
Trouble shooting tips:
For running DRFX.exe program, a sound card providing MPU401 compatibility must be installed in the PC,
typically the game port.
Midi out of this MPU401 board must be connected to MIDI IN of the SDP-20.
(MPU401 board is doing the conversion from parallel PC data into MIDI OUT
serial data).
Check also in the Control Panel, Multimedia, Midi, that midi device selected is your MPU401 board midi device.
The midi device selected in this setting is the midi device used by DRFX program.

* Your assessment is very important for improving the work of artificial intelligence, which forms the content of this project