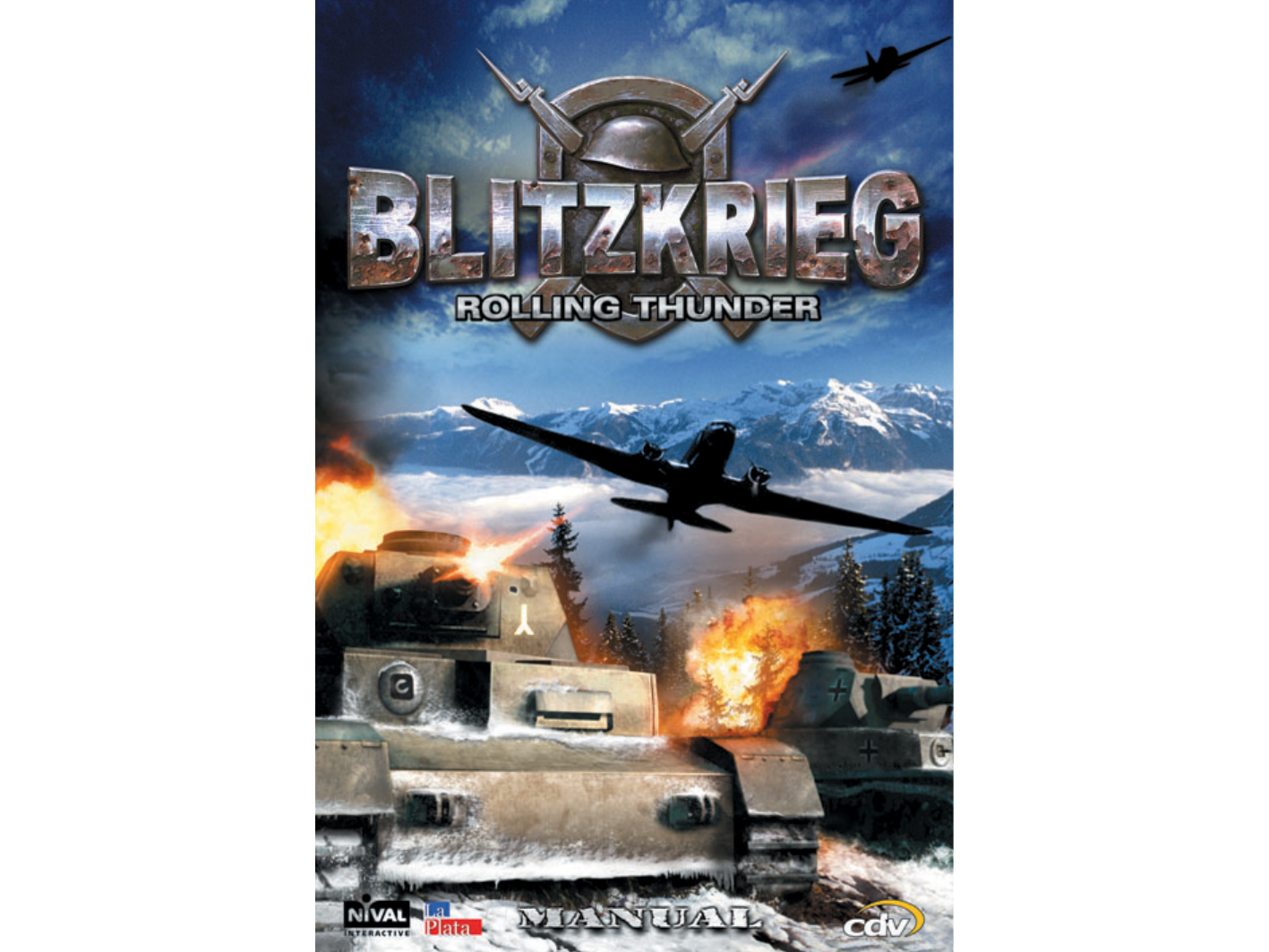 SAFETY INFORMATION
TABLE OF CONTENTS
About Photosensitive Seizures
WHAT'S INCLUDED . . . . . . . . . . . . . . . . . . . . . . . .4
A very small percentage of people may experience a seizure when exposed to certain visual images, including flashing lights or patterns that may appear in video games.
Even people who have no history of seizures or epilepsy may have an undiagnosed
condition that can cause these photosensitive epileptic seizures while watching video
games.
These seizures may have a variety of symptoms including light-headedness, altered
vision, eye or face twitching, jerking or shaking of arms or legs, disorientation,
confusion, or momentary loss of awareness. Seizures may also cause loss of
consciousness or convulsions that can lead to injury from falling down or striking nearby objects.
Immediately stop playing and consult a doctor if you experience any of these
symptoms. Parents should watch for or ask their children about the above symptoms. Children and teenagers are more likely than adults to experience these
seizures.
Installation . . . . . . . . . . . . . . . . . . . . . . . . . . .4
MAIN MENU . . . . . . . . . . . . . . . . . . . . . . . . . . . . . .5
GAME SCREENS . . . . . . . . . . . . . . . . . . . . . . . . . . .5
Support . . . . . . . . . . . . . . . . . . . . . . . . . . . . . .25
CREDITS . . . . . . . . . . . . . . . . . . . . . . . . . . . . . . .26
End-user license Agreement . . . . . . . . . . . . .28
The risk of photosensitive epileptic seizures may be reduced by sitting farther
from the television screen, using a smaller television screen, playing in a well-lit
room and not playing when you are drowsy or fatigued.
If you or any of your relatives have a history of seizures or epilepsy, consult a
doctor before playing.
© 2004 CDV Software Entertainment AG and Nival Interactive.
All rights reserved. CDV, the CDV logo and Blitzkrieg: Rolling Thunder are either
registered trademarks or trademarks of CDV Software Entertainment AG or Nival Interactive in the UK and/or other countries.
Uses Bink Video Technology. Copyright © 1997-2004 by RAD Game Tools, Inc. Used under license.
2
3
WHAT'S INCLUDED
MAIN MENU
• 2 CDs
• Manual
When you launch the game, the introduction clip is played and then the main
menu is displayed:
New Game: Start a new game: campaign
or individual mission.
INSTALLATION
Load Game: Load a previously saved
game (if any).
Insert CD 1 in CD-ROM drive; game installer menu should appear on the screen.
Note: The Autorun function may be disabled on your computer. In this case,
launch the Autorun.exe application located in root directory of CD 1. Then
follow the on-screen instructions. You'll be prompted to select directory to install
the game (default directory is C:\Program Files\Blitzkrieg: Rolling Thunder).
Options: Set the game options.
Exit Game: Exit to Windows.
Caution! In case you've already installed Blitzkrieg, do not install
Blitzkrieg: Rolling Thunder in the same folder!
After the files are copied to your hard disk, the installer will check your DirectX
version; if it turns out to be older than 9.0c, you'll have an opportunity to update
it (you can also install DirectX manually from \DirectX directory of CD 2).
"Blitzkrieg: Rolling Thunder" program group will be created in your Windows
Start menu. It includes links to Blitzkrieg: Rolling Thunder commands, a "Readme"
file with the latest information about the game, an "Uninstall" command to remove
the game from your computer and links to Nival Interactive web page:
www.nival.com and to the Blitzkrieg: Rolling Thunder home page:
www.cdv-blitzkrieg.com.
Uninstalling the game
Game screens can be divided into several groups:
To uninstall the game, click on the "Uninstall" command in the "Blitzkrieg: Rolling
Thunder" program group in the Windows Start menu.
• Service screens (main menu, <Esc>-menu, new game, mission selection menu,
load game menu etc.) allow you to start a new game, return to an existing one,
save your current game etc..
Launching the game
To launch the game, click on the "Blitzkrieg: Rolling Thunder" command in the
"Blitzkrieg: Rolling Thunder" program group in the Windows Start menu. After
the introduction video clip is played, the main game menu will appear on the
screen. To start playing, click on "New Game". Please refer to further sections
of this document for more on the interface and game options.
4
GAME SCREENS
• Campaign and chapter screens include maps of areas where WWII battles were
fought, and their descriptions; here you can choose a mission to play.
• The "Mission objectives" and "Mission briefing" screens provide information about
your mission objectives.
• The "Combat screen" where you try to accomplish your mission objectives.
5
New Game
Options
When you click on "New Game" command of the main menu, the following
screen is displayed:
When you click on "Settings" command of the main menu, the following screen
is displayed:
Tutorial: Here you can perform a number of training missions, get tips on
using the game interface and managing
combat units and groups, and learn
combat tactics.
Settings: Displays game options screen;
see the next section for more.
Cutscenes: Here you can view video clips
played during the game.
Credits: View information about the people who created this game.
Campaign: The beginning of the game
plot. The menu "Campaign" appears,
where you can play an exciting campaign with General Patton.
Load MOD: Loads game, future game
extensions and add-ons (MODs).
Blitzkrieg Map Editor and Resource
Editor provided with the game can be
used to create such MODs. See Map
Editor and Resource Editor help to get
more information.
Custom Game: Here you access other
single missions that you can choose
under "Additional Missions". The stars
display the degree of difficulty: from
*=Easy to ****=Hard.
Player Profile: Here you can enter your
user name, select difficulty level and
adjust the level ofviolence on combat
screen.
Back: Back to main menu.
Load game
When you click on "Load Game" command,
the next level menu is displayed; it includes
the following commands:
Load Saved Game: Opens list of previously
saved games.
Load Replay Demo: Opens a list of recorded
game situations.
Back: Back to main menu.
Settings
The "Settings" screen includes a number of lists; click on the buttons in the left
of the screen to switch between them ("Video Options" screen is shown below
as an example). The lists may have switches, numeric and line fields and
sliders.
• Switches allow you to choose one of several options; click on the field repeatedly to change the value.
• Numeric fields contain numeric parameters, line fields contain text. To change
the value, click on the field, type in the desired parameter and press <Enter>.
• Sliders allow you to change appropriate values gradually; press and hold the
left mouse button and drag the slider to desired position. The extreme left
position of the slider corresponds to minimum value, the extreme right - to
maximum value.
Back: Back to main menu.
6
7
List name
Gameplay
Sound
Video
Parameter
name
Note
Player Name
Player
Displayed on campaign screens
Difficulty
Normal
Easy, Normal, Hard, or Suicide:
affects opposition's abilities; Suicide
level doesn't allow in-mission saves
Mouse sensitivity
25%
Music Volume
70%
Volume of music
SFX Volume
70%
Volume of sound effects
Resolution
Texture Quality
Blood
Buttons in the lower screen section allow you to:
Default
setting
1024x768x32
High
Determines how fast the mouse cursor
moves on screen
Full list of available video modes:
(pixels in line) x (number of lines) x
(number of bits per pixel)
High, Low, Compressed:
sets texture quality
On
On, Off: displays violence during fighting
Destination Markers
Multiple
Single, Multiple: determines how many
markers are displayed when several
units are ordered to move
Cursor
Blitzkrieg
Game, System: game cursor is more
colorful, but system cursor is faster
Brightness
50%
Brightness of image
Contrast
50%
Contrast of image
Gamma
50%
Gamma-correction of the monitor
Effects Quality
100%
Quality and number of particles dis
played on the screen simultaneously
Minimal FPS
5
Prevents dropped frames on slower
computers; enter 0 to disable
reset all game options to default values suggested
by the game developers
confirm all changes and return to "Settings" screen
cancel all changes and return to "Settings" screen
8
9
Campaign map
<Esc>-Menu
You can call up the Esc-menu at any time by pressing the <Esc> key.
This menu allows to:
Save Game: Save the current game. You
can use the default name for every
game you save, or select your own.
Alternatively, use the <F5> key to
save the game quickly without using
the menu.
The map of Europe and Northern Africa at the right shows the battleground of WWII.
The circles on the map indicate major battles corresponding to the game chapters.
The current chapter is marked by circle with a bull's eye; completed chapters are indicated by circles with ticks. Campaign chapters follow each other chronologically, according to WWII history.
Load Game: Load a previously saved
game from the list. Alternatively, press
<F8> to load the last quick save.
Options: Change the game's settings
(doubles the same command of the
main menu; please refer to the
"Settings" section of this document).
Help Screen: Display help screen with keyboard shortcuts.
Mission Objectives: Displays list of current mission objectives; please refer to
the "Objectives Window" section of this document.
End Mission: Stop mission and return to the main menu. Please note that exiting to the main menu stops the game without automatically saving it.
Resume Game: Close the <Esc> menu and return to the current game.
Campaign screen
After you have selected the Patton-Campaign, the "Campaign" screen will be displayed at the start and between the chapters.
Campaign description
The left section of the screen displays the historical description of the PattonCampaign. It includes positions of forces, number of troops, each side's objectives, the course and the outcome of the campaign. Use the vertical scroll-bar
to scroll through the text.
10
Buttons in the lower screen section allow you to:
move on to the next chapter. This button becomes available after you accomplished all compulsory missions in the current chapter
view «Recognition Manual»
switch to the current chapter's screen to select mission
return to campaign selection menu
11
Chapter screen
Chapter map
The Chapter screen is displayed when you begin the campaign and then every
time you accomplish a mission. The name of the current chapter is displayed at
the upper section of the screen.
At the right section of the screen, there's a window with the map of the operation.
Areas controlled by your troops are displayed in dark color, the enemy's territory is
- in a lighter color. Dark arrows show actions by your troops, white arrows indicate
enemy actions. Circles on the map show individual missions of the current chapter. The selected mission is indicted by circle with a bull's eye. To select another
available mission, click on the appropriate circle.
Buttons in the lower screen section allow you to:
call up the window displaying your skills level and rewards
switch to depot screen to upgrade to a new weapon/vehicle
save the current game situation
switch to the selected mission's screen
return to campaign screen
Player screen
The Player screen displays a list of skills you need to master to manage troops and
fight successfully, and the results you achieved since the beginning of the
campaign (presented graphically). It also shows your rewards, current rank and
experience you need to gain to be promoted to the next rank.
How does High Command assess your skills?
Mission description
The left window displays the name of the current mission. Here you also get a
description of the historical background, as well as the initial instructions concerning
your mission assignment. These goals can be broadened during the course of the
mission.
12
Tactics is judged according to your ability to inflict maximum damage to the enemy
(in terms of manpower and equipment), while keeping your own losses as low as
possible.
Logistics reflects your ability to bring necessary supplies to your troops as quickly as possible. Also includes ability to use air support.
Caution shows how efficiently you can destroy buildings captured by the enemy
while keeping your losses at the minimum.
13
Training is judged on the basis of how many of your surviving combat units were
upgraded at the end of the mission.
Art of War depends on how quickly you accomplished all mission objectives
loading as few games as possible.
Buttons in the lower screen section allow you to:
call up statistics for the whole campaign
switch to chapter screen
Sense of duty is rated according to how many mission objectives you accomplished
(out of their total number).
Your rank depends on the experience gained by your combat groups during
combat operations (please refer to the "Combat Screen" and "Objects Parameters"
sections for more). The High Command may reward your efforts with medals and
orders. Some rewards can be given for taking part in a historic battle. The most
prestigious orders are awarded for particular strategic and tactical achievements,
when maximum possible damage has been inflicted to the enemy while your own
forces suffered minimal losses.
14
Recognition Manual
This screen displays the table of contents of the in-built game encyclopedia
describing all weapons, military equipment and vehicles used in the game except
light firearms. Click on the "Recognition Manual" button on campaign screen
to call up the table of contents. Also, you can view encyclopedia articles directly from the screen displaying the list of your combat units, from depot screen
or upgrade screen, by clicking on the button to the right of the selected weapon's
or vehicle's image.
15
Large panel buttons in the left screen section allow you to group
encyclopedia articles into the following categories:
All units - A full list of weapons and equipment used by all countries fighting
the war.
Allied units - This group includes equipment used by the members of the antiHitler coalition.
Axis units - Here you can read articles about equipment used by Germany and
its allies (Austria, Romania, Hungary and Italy).
Soviet units - This section describes equipment adopted by the USSR, including
imports from the Allied countries.
The right screen section displays list of weapons and equipment sorted by type.
To view any section of the list, click on the panel with its name; click again to
collapse the list. Use the vertical scroll-bar at the right to scroll through lists.
The following types of weapons and equipment are listed:
• transport - trucks and cars
• artillery - cannons, howitzers,
mortars and large-caliber
machine-guns
• SPGs - self-propelled artillery units
• armor - armored automobiles, tanks,
motorcycles
• aviation - all kinds of aircrafts
• trains - locomotives and artillery
platforms
Select the weapon type in the list and click on the button to the right of the image
to read the article:
The screen title shows the name of the piece of equipment described in the
article. The description is displayed in the left screen section. Usually it explains
the function of the equipment, tells about its historical background and compares it with close analoges used by other countries' armies. Specifications
include tactical and technical properties of weapons and vehicles. The right
screen section displays the image of the current piece of equipment. Click on
the -button in the lower screen section to return to encyclopedia's table of
contents.
16
Upgrade screen
The Upgrade screen allows you to upgrade weapons and equipment used by
your "permanent" troops. There are two kinds of upgrading: bonuses and depots.
Bonus upgrading becomes available immediately after you complete your current mission: it allows you to replace a combat unit with a new one made available to you for accomplishing the mission. Depot upgrading is available from
the "Chapter" screen before you begin mission (with the exception of the first
chapter); at the depot you can upgrade to any combat unit currently supplied
to your troops (see "Depot screen" for more).
The left screen section displays list of your combat units belonging to one of
two military branches - artillery or armored vehicles. Use the scroll-bar at the
left to scroll through the list. The window at the right displays a list of combat units available. You can replace the selected combat unit (marked by a dark
arrow on the left side of the image) by a new one, or cancel an upgrade.
17
After upgrading, the experience gained by the old combat unit is transferred
to the new one; the commander of the gun or vehicle crew remains the same.
The total number of your combat units does not change.
Click on the button to the right of the combat unit's name to call up the weapons
encyclopedia; it allows you to view tactical and technical properties of this particular weapon and read information about its design history and use during
WWII.
Units performance in mission screen
This screen is displayed right after you finish a mission. It shows the performance
of your core units. Units that were promoted during the mission are displayed
on the left (see the "Combat screen" section and the "Object parameters" subsection for more information). Units that were lost during the mission are displayed on the right; they will be replaced with new units for the next mission.
However, the loss of commanding officers means that new units will be less
experienced. The list of units can be scrolled up and down using scrolls bar
to the left of each list.
Buttons in the lower screen section allow you to:
upgrade selected unit
accept upgrades
cancel upgrade and return to the game
18
Buttons in the lower screen section allow you to:
order the selected combat unit and switch to the "Upgrade" screen
exit to the "Chapter" screen
19
Statistics screen
The statistics screen displays a table with statistical data. The screen's title bar
shows the type of currently displayed statistics. When you switch to this screen
from the Chapter screen, it displays your results for the whole chapter ("Chapter
Statistics"). When you complete a mission, this screen displays the mission's results
("Mission Statistics").
When you play a campaign, the Statistics table includes two lines: your results and
those achieved by the opposition. Place the cursor over columns' headings to view
their names (pop up as tool-tips).
Column
Description
(sight)
Number of enemy combat units destroyed (in brackets
- experience awarded for elimination of those troops;
the more valuable combat units you destroy, the more
experience you get).
(cross)
Irreplaceable losses of your troops (in brackets experience awarded to the enemy for eliminating them)
(gun)
Number of guns captured
(aircraft)
Number of times air support was called
(automobile)
Amount of supplies delivered to the troops
(house)
Number of destroyed structures
(arrows)
Number of upgraded combat units
Mission screen
The Mission screen is displayed after you select a mission in the "Chapter" screen.
It has several sections: title bar displaying mission name, the left section with the
list of mission objectives and briefings and the right section displaying a sketch
map of the area and its description.
Mission objectives
The left screen section displays a list of mission objectives that must be accomplished. To complete the mission you have to accomplish its main objectives
such as defeating the enemy forces and capturing their positions, or advancing to a specified line; you can deal with mission objectives in any order you
consider best. To read a detailed description of the mission objective, click on
the panel with its name (click again to close the description). Use vertical scrollbar at the right to scroll through the list of objectives as may be necessary.
Descriptions of mission objectives often include useful tips that will help you
to accomplish them with minimal losses and avoid unnecessary risks.
20
21
Area map
Mission briefing
Below the area map there's a text window displaying the mission briefing.
Usually the text describes the current situation at this section of the front line
and sets and explains your mission objectives. Also, this window may offer
information on enemy positions, weapon emplacements and vulnerable points.
Buttons in the lower screen section allow you to:
switch to "Combat" screen and start the mission
switch to "Chapter" screen
Load/save game
This screen allows you to save the current game or load one of the previously saved games. To call it up from the "Combat" screen, use the <Esc> menu;
alternatively, click on "Load Game" in the main menu. Other load/save game
screens are identical to this one; they allow you to load individual missions
and campaigns, play video clips, etc.
The top section of the right half of the screen displays a sketch map of the area. It
shows terrain, forests, fields, rivers, roads, bridges, towns etc. Zones where mission objectives must be accomplished are marked with flags. The flag of the building selected in the list on the left will be highlighted with a color marker. This map
does not show positions of your own or enemy troops or fortifications. Still, taking
a good look at the map can provide useful information even before you start the
mission - for example, you can spot possible ambush locations on appropriate terrain (road curves, thick forests) or areas through which you can covertly lead your
troops to a town captured by the enemy.
The upper section of the screen displays list of games; the selected line is framed.
The list can be sorted alphabetically or by entry dates (click on the panel with
the column name). The arrow on the panel shows whether the sorting will be
done in ascending or descending order.
The lower screen section displays the field for entering game names (only
for saving games), and two buttons:
Confirm
Cancel
Saving games
To save your current game, enter its name in the lower screen section. You can
use any letters, digits and characters except <~> (tilde) and <`> (left apostrophe) - these keys are reserved for the game. You can select a previously saved
game and modify its name. Please note that if you press any character key or
<Backspace> key when modifying the game's name, the value will be deleted;
22
23
so please press the <left> or <right> arrow key first. Then click on the
button. If you leave the previously saved game's name unchanged, the old game
will be replaced with the current one.
SUPPORT
Please write down all important specification information for your computer and an exact
description (when, how and where the error occurred; what exactly were you doing ?),
before contacting our technical support. This guarantees that we can help you in a fast
and efficient way.
Loading games
Select a previously saved game with the marker and click on the button.
Use vertical scroll-bar at the right to scroll through the list of saved games.
Please note that the High Command will be alerted every time you load a
previously saved game, and this will reduce your rating.
Please provide us with the following information:
Quick save and autosave
The "Quick save" feature allows you to save your current game quickly without
calling up the "Save game" screen. Press <F5> to save your game quickly. The
game saved in such manner will always have the name «quick.sav»; when you
quick-save it again, the previously saved game is replaced. To load the last quick
save, press <F8>.
The game is saved automatically every time you begin or end a chapter or mission. An automatically saved game always starts with a campaign name and ends
with "auto.sav".
-
E-mail address
If you contact us from outside Germany, please provide us with information on your location and the language version of the program you are using.
Computer details:
In order to get this information, please go to
"RUN" in your Windows-start-menu and type
"dxdiag" in the command line, before confirming it by pressing the Enter-key. Now the
DirectX diagnostic program will start. It
mainly shows all the relevant driver files of
your system components. In order to receive a text file of this information, simply click
the button "Save All Information". You can
then place a text file with all the relevant data
on your hard drive in order to send it via email or keep it for future reference.
-
Computer make and model
Individual Mission
-
Windows version
The "Mission selection" screen allows you to start an individual game on one of
the maps included in Blitzkrieg. Click on the appropriate command in the main
menu to call up this screen. Each mission has a number of objectives that must
be accomplished. Mission names indicate which sides will be taking part in them.
-
Speed and manufacturer
of the processor
Contacts:
-
Speed and manufacturer
of the CD ROM drive
You'll find the support department's online
support form under
-
Total System RAM
www.cdv-blitzkrieg.com
-
Video card make and model
-
Sound card make and model
Please note that we do not offer support for
enclosed game editors.
-
Mouse and driver information as well
as information on any further peripherals (e.g. joysticks)
Mission maps must have "xml" or "bzm" extensions and be stored in «maps»
sub-directory, for example:
The upper screen section displays list of available missions; the selected line will
be framed. The lower screen section displays mission name and two buttons:
Confirm
24
Personal details:
Cancel
Please do not direct support requests to
our company address or telephone number
as staff cannot answer any technical questions.
25
CREDITS
Interface Programming:
Yaroslav Efremov
Alexander Veselov
LA PLATA
Sound Programming:
Alexander Veselov
Project Management:
Ian Carter
Ernst Ludwig Stein
José Felgueroso Villa
Game Design:
Ernst Ludwig Stein
Mapdesign und Programming:
José Felgueroso Villa
Vladimir Kolyshkov
Alina
Erik Lambert
Special Thanks:
Major Harding
Hanna Kuellinger
Dörte
NIVAL INTERACTIVE
Game Design:
Dmitry Devishev
Alexander Valencia-Campo
Alexander Vinnikov
Boris Yulin
Igor Petukhov
Serge Orlovsky
Executive Producer:
Serge Orlovsky
Alexander Dmitrevsky
Project Manager:
Dmitry Devishev
Assistant Project Manager:
George Ossipov
Lead Programmer:
Yuri Blazhevich
3D Engine Programming:
Yuri Blazhevich
AI Programming:
Vitaly Berov
Alexander Veselov
26
3D Animation:
Alexey Serkov
Max Serkov
Olga Novikova
Boris Korshunov
Special Effects Programming:
Alexey Galata
Interface Art:
Alexey Serkov
Elena Pozhilova
Network Programming:
Vitaly Berov
Special Effects:
Alexey Serkov
Map Editor Programming:
Michael Melnikov
Konstantin Cherviakov
Cinematic Director:
Nikolay Kozlov
Resource Editor Programming:
Yaroslav Efremov
Alexey Galata
Tools Programming:
Michael Melnikov
Additional Programming:
Andrew Goulin
Evgeny Ivanov
Lead Artists:
Helen Richkova
Elena Sevostyanova
Art Directors:
Alexey Serkov
Elena Pozhilova
Nikolay Kozlov
Concept Artist:
Vsevolod Martynenko
2D Art and Textures:
Elena Pozhilova
Elena Sevostyanova
Margarita Guryeva
Irina Klimova
Maria Shilina
Irina Valencia-Campo
Natalia Brintseva
Anna Nemkovich
Alexey Serkov
3D Modeling:
Max Serkov
Dmitry Baroulin
Daniil Shipitsyn
Eugene Melkov
Cinematic Artists:
Alexander Korabelnikov
Anna Nemkovich
Eugene Melkov
Igor Boblak
Lead Designer:
Alexander Valencia-Campo
Mission Design:
Alexander Vinnikov
Igor Petukhov
Ivan Tyaglov
Yuri Polyakov
Anton Zvarinsky
Historian:
Boris Yulin
Writers:
Alexander Valencia-Campo
Boris Yulin
Technical Writer:
Iaroslav Tchebotarev
Sound Director:
Denis Borzenkov
Music:
Andrey "Archont" Fedorenko
Acknowledgements:
Aleksei Gilenko
Alexander Valencia-Campo
Denis Borzenkov
Larisa Tsyplenkova
Voice Actors:
Alexander Bykov
Alexander Tsurkan
Andrey Yaroslavtsev
Boris Tokarev
Dmitry Filimonov
Dmitry Nazarov
Ivan Litvinov
Mikhail Rosenberg
Sergey Chekan
Victor Petrov
Victor Zozulin
Zhanna Nikonova
Marketing:
Eugenia Bannikova
Public Relations:
Elena Churakova
Mike Allenson
Dilyara Mukatova
Community Managers:
Eugene Ermakova
Andrey Gorev
Yuri Markin
Posters and Marketing Art:
Ivan Troitsky
Irina Shestakovich
Stanislav Pidruchniy
Localization Manager:
Vassily Podobed
Aleksei Gilenko
Manual:
Iaroslav Tchebotarev
Web:
Iraida Bashinskaya
Sergey Kutsenko
Arthur Gainutdinov
QA Manager:
Alexey Musatov
Testers:
Alexey Sobolev
Ilgiz Ahmetshin
Kirill Suzev
Nikolay Volnov
Sergey Kalmanovich
Administration:
Alexander Ivanov
Alexander Roschin
Dmitry Nemtchinov
Ekaterina Nepomnyaschaya
Elena Rubanova
Maria Riazanova
Olga Chapurskaya
Olga Fedeshova
Vladimir Filkov
Senior QA Coordinator:
André Dordel
Special Thanks:
Andrew Chernyshov
Alexander Anikin
Alexander Shmatov
Alexander Smolovoy
Andreeva Anna
Artem Rybakov
Artur Smeliy
Elena Endelina
Igor Fedorov
Konstantin Manurin
Leonid Cheorny
Marina Sukonina
Mikhail Matveev
Mikko Vedru
Nina Iskanderova
Oleg Belyakov
Svetlana Gureshova
Svetlana Leonova
Svetlana Shmatova
Tatiana Kuznetsova
Victor Trukhan ("VOX" studio)
Vsevolod Korolev
Yuri Rudenko
Yuri Smolovoy
QA Testers:
Bogdan Trifan
Christian Schaffer
Christine Jung
Daniel Pathmaperuma
Eric Schreiber
Holger Heinz
Michael Fochler
Pascal Renschler
Per Piper
Roland Thimister
Sebastian Merkel
Stefan Kostov
Stefan Pröll
Stefan Schreiber
Stefan Thomé
Thomas Heilbronner
Torsten Biller
Thorsten Of
Werner Aron
Yasmin Mueller
CDV SOFTWARE
ENTERTAINMENT AG
Development Director:
Dirk Weber
Producer:
Martin Deppe
Elmar Grunenberg
Localization Manager:
Thomas Kroell
Johannes Bickle
Christoph Weinstein
QA Director:
Peter Oehler
QA Manager:
Thomas Heil
QA Lead-Tester:
Daniel Schömperlen
QA Co-Lead-Tester:
Gregor Bellmann
PR & Marketing Director:
Eric Standop
PR / Marketing staff:
Michel Judt
Evelyn Reina
Christine Richter
Randy Dohack
Chief Graphic Designer:
Oliver Krainhoefner
Senior Graphic Designer:
A. Adrian Alonso
Graphic Designer:
Oliver Moritz
Silvija Svetec
Special Thanks:
Daniel Jänsch
Daniel Grunder
VOICE RECORDINGS &
MANUAL LOCALIZATION
Effective Media
27
END-USER
LICENSE
AGREEMENT
YOU SHOULD CAREFULLY READ THE FOLLOWING LICENSE AGREEMENT BEFORE
INSTALLING THIS SOFTWARE PROGRAM.
With the use/installation of the CD you agree to the
following license agreement:
This License Agreement is a legal binding contract
between you and CDV Software Entertainment AG
for the above mentioned software product, consisting of the computer software and possible relevant
media, printing material and electronic operating
instructions (the "software product"). By installing
the software product, copying it or using it in any
other way, you admit to the conditions of this License
Agreement unlimited. Should you not agree to the
conditions of this License Agreement, do not install
this software product, but hand it back to the person you received it from, in return for refund of the
license fee within 30 days.
SOFTWARE PRODUCT LICENSE
This software product is copyrighted (by national
law and international contracts.). This software product has not been sold to you, but is only licensed to
you.
LICENSE WARRANTY.
This License Agreement warrants you a license
with the following rights: Use of the delivered software. This software product must only be used by
you. You are allowed to install this software product and use it on one computer only.
DESCRIPTION OF FURTHER RIGHTS AND
RESTRICTIONS.
Restrictions concerning Reverse Engineering,
Decompilation and Disassembling.
You are not allowed to change the software product, subject it to a Reverse Engineering, decompilize, or disassemble it. The software product is
licensed in a whole. Its parts must not be separated, to use them on more than one computer.
Hiring out.
You must never lease, rent or lend the software
product to anybody.
Software negotiation
You are allowed to negotiate all rights you are
entitled to under this License Agreement completely
28
and durable, as far as you
(a) do not retain any copies (of the whole software product or single parts of it),
(b) negotiate the whole software product (including all covering material (in media- or form),
upgrades, and the License Agreement durable and
completely to the consignee.
Responsibilities/ Restrictions.
THE SOFTWARE PRODUCT CONTAINS A
LEVEL/ WORLD EDITOR THAT ALLOWS YOU
TO CREATE CUSTOM LEVELS OR OTHER
MATERIALS FOR YOUR PERSONAL USE IN
CONNECTION WITH THE SOFTWARE PRODUCT ("NEW MATERIALS"). YOU ARE NOT BE
ENTITLED TO USE OR ALLOW THIRD PARTIES TO USE THE LEVEL/ WORLD EDITOR
AND THE NEW MATERIALS CREATED
THEREBY FOR COMMERCIAL PURPOSES
INCLUDING, BUT NOT LIMITED TO, DITRIBUTION OF NEW MATERIALS ON A STAND
ALONE BASIS OR PACKAGED WITH OTHER
SOFTWARE OR HARDWARE THROUGH
ANY AND ALL DISTRIBUTION CHANNELS,
INCLUDING, BUT NOT LIMITED TO, RETAIL
SALES AND ON-LINE ELECTRONIC DISTRIBUTION WITHOUT THE EXPRESS WRITTEN CONSENT OF CDV SOFTWARE
ENTERTAINMENT AG. YOU ARE EXPRESSLY PROHIBITED FROM SELLING OR OTHERWISE PROFITING FROM ANY LEVELS,
ADD-ON PACKS, SEQUELS OR OTHER
ITEMS BASED UPON OR RELATED TO THE
SOFTWARE PRODUCT WITHOUT THE
EXPRESS WRITTEN CONSENT OF CDV
SOFT-WARE ENTERTAINMENT AG.
COPYRIGHT AND TRADEMARK RIGHTS.
(1) The software product (inclusive all illustrations,
photos, animation sequences, video, audio-,
music- and text parts, which were embedded in
the software product), as well as all the connected
trade-mark and rights of usufruct, the covering,
printed materials and all copies of the software
products are property of CDV Software
Entertainment AG or a connected enterprise.
(2) The software product is protected copyright
and trade-mark-legal by national law, international
law and international contract stipulations.
(3) With regards to archives purposes, you must
handle the software product like any other by copyright protected work, and you must not make
copies of the printed materials which are covering the software product.
(4) You must not remove, modify or change the
hints about copyrights and trade-marks from the
software product. This particularly regards to hints
on the packing and the data media, in hints which
are published on the web site or which are accessible by internet, or others which are included in
the software product or are created from this.
LIMITED WARRANTY.
Limited warranty
CDV Software Entertainment AG warrants, that
the software product essentially works in agreement with the written records being supplied with
the software product from CDV Software
Entertainment AG. This warranty covers 90 days,
beginning with the date stated on the receipt.
Legal remedy of the customers.
The responsibility of CDV Software Entertainment
AG and their suppliers as well as their excluding
guarantee claims limit to - by choice of CDV
Software Entertainment AG (a) the payback of the license fee you paid, as far
as those was paid and do not
overstep
the recommended retail price, or
(b) repair or replacement of the part, or the parts
of the software product, which efficiency CDV
Software Entertainment AG must guarantee for,
as far as the software product is given back to
CDV Software Entertainment AG , including a
copy of your receipt. This limited warranty is not
valid, if the defect is based on an accident or misused or faulty handling. For each replaced software product, the guarantee for a period of 30
days, or, as far as it causes a longer period of
warranty, is taken over from the first guarantee
period CDV Software Entertainment AG yields
this guarantee steps and product services only,
when it is proved, that the software product was
obtained legally.
No further warranties.
CDV Software Entertainment AG and their suppliers exclude, as far as this is permitted by practicable law, any further warranty, as well as the
liability for occurring or failure of an explicit or
tacitly agreed condition. This includes especially
the concludant legal warranty for marketable quality, for the suitability for a special aim, for property, for the non-violation, concerning the software
product and the stipulation, which assigns service activities, respective for shortcomings in the
field of service activities.
LIMITED LIABILITY.
(1) As far as this is permitted by practicable law,
CDV Software Entertainment AG and their suppliers are not liable for special damages being
based on accident, or mediate damages, just as
little as for any following damages, especially for
compensation for the loss of business takings, for
the interruption of business operation, for the loss
of business information or any other financial damages, arising from the use or an impossibility of
the use of the software product, or from the guarantee or abstained guarantee of service activities.
This even applies, if CDV Software Entertainment
AG was drawn to the possibility of such damages.
(2) In any case, CDV Software Entertainment
AG´s entire liability will be, by instruction of this
License Agreement, limited to the amount you
actually paid for the software product. All this
restrictions are not valid, if CDV Software
Entertainment AG caused the damage willfully.
FINAL RESTRICTIONS.
(1) Should restrictions of this contract be not legally binding in whole or in part, and/or not practicable, and/or loose their legal force later, the validity of the remaining restrictions of the contracts
shall not be touched. This also applies, if it should
be proved, that the contract includes a settlement
gap.
(2) Instead of the ineffective and/or impracticable restriction or for filling the gap, an adequate
settlement shall be valid, which, as far as legally possible, approaches best to the intended settlement.
29
www.cdv-blitzkrieg.com
CDV Software Entertainment AG
Neureuter Straße 37b
76185 Karlsruhe/Germany
P.O. Box 2749
76014 Karlsruhe
Germany
CDV Software
Entertainment AG
place
stamp
here
More Information and Updates:
web: http://www.cdv.de
30
www.cdv-blitzkrieg.com
+49-(0721) 97224-24
www.cdv-online.com
Date, Signature
E-Mail
Country
ZIP/Postal Code, City
Zlib Copyright © 1995-2002 Jean-Ioup Gailly and Mark Adler. See
www.gzip.org/zlib for details.
Address
Libpng Copyright © 2000-2002 Glenn Randers-Pehrson.
See www.libpng.org for details.
Last name, First name
FMOD sound and music system, copyright © Firelight
Technologies, Pty, Ltd. 1994-2002. Used under license.
• please remember to fill in your adress •
Ogg Vorbis Copyright © 2002, Xiph.org Foundation. Used under
permission. See www.xiph.org for details.
+49-(0721) 97224-0
Lua script language designed and written by
Waldemar Celes, Roberto Ierusalimschy and
Luiz Henrique de Figueiredo
Lua Copyright © 1994-2000 Tecgraf, PUC-Rio. All rights reserved.
Used under permission. See www.lua.org for details.
Client number (if known)
Acknowledgements:
We would like to thank the developers of free software
technologies used in this product.