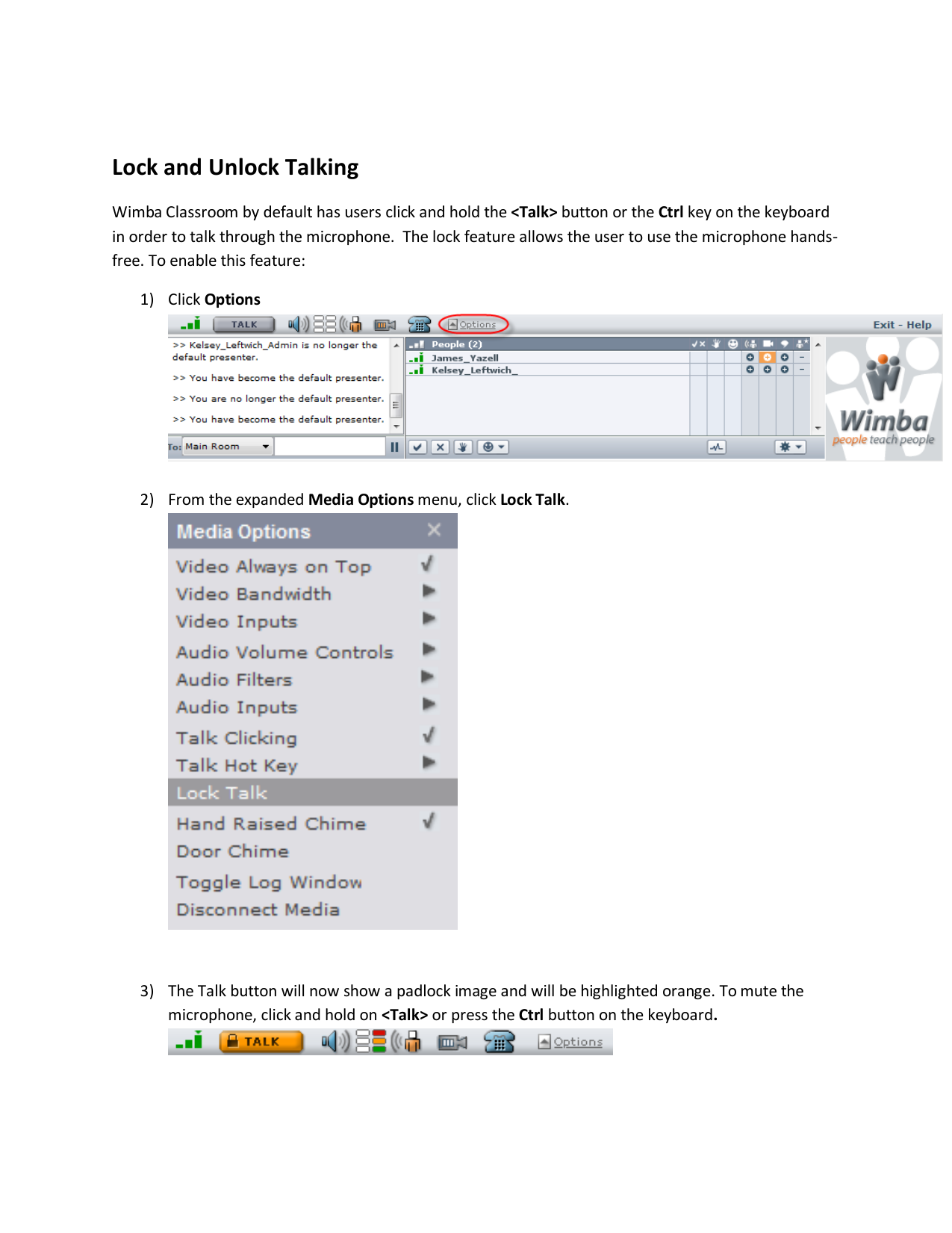 Lock and Unlock Talking
Wimba Classroom by default has users click and hold the <Talk> button or the Ctrl key on the keyboard
in order to talk through the microphone. The lock feature allows the user to use the microphone handsfree. To enable this feature:
1) Click Options
2) From the expanded Media Options menu, click Lock Talk.
3) The Talk button will now show a padlock image and will be highlighted orange. To mute the
microphone, click and hold on <Talk> or press the Ctrl button on the keyboard.

* Your assessment is very important for improving the work of artificial intelligence, which forms the content of this project